In Saint-Ouen in Paris, there's a huge flea market, located near Clignancourt metro station. The neighborhood is a bit dodgy with people trying to sell you iPhones on the street. Just hold on to your bag and go to the streets near Rue des Rosiers, then a huge haven of second hand goodies appears. It's mostly furniture and decor but you can also find clothes and accessories. I bought the mini-shoe, bracelet and the two brooches in the picture below.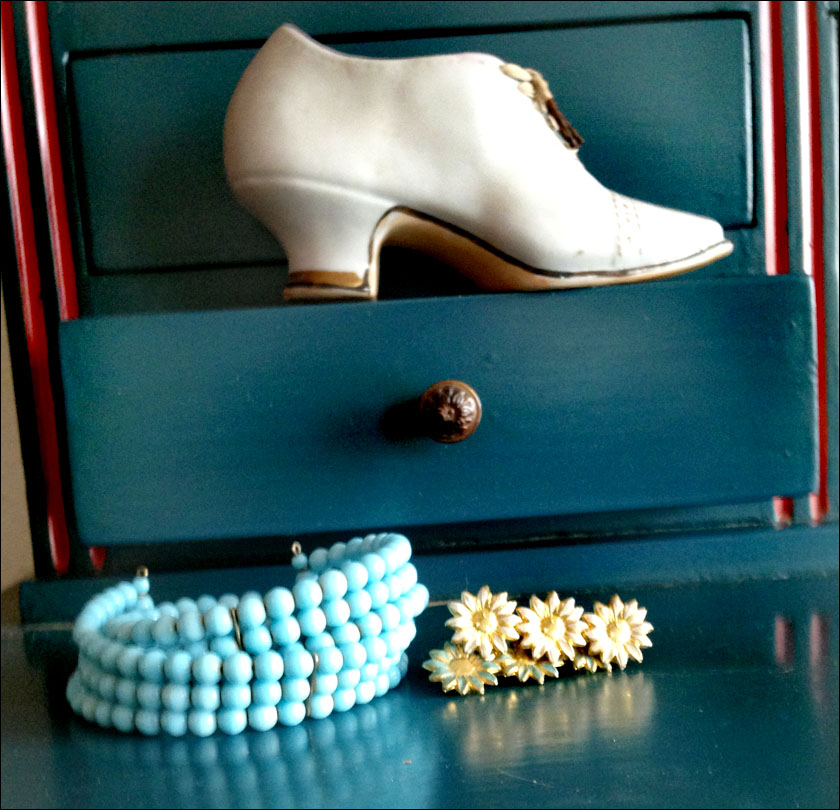 If I'd had unlimited space and a larger suitcase, I could have bought so many things! But just walking around looking at all the amazing pieces was an experience in itself. Just take a look at the pictures below – just a small fraction of all the pictures I snapped! If you're following me on Instagram (instagram.com/bookwormscloset), you've probably seen most of the pictures before – sorry about that!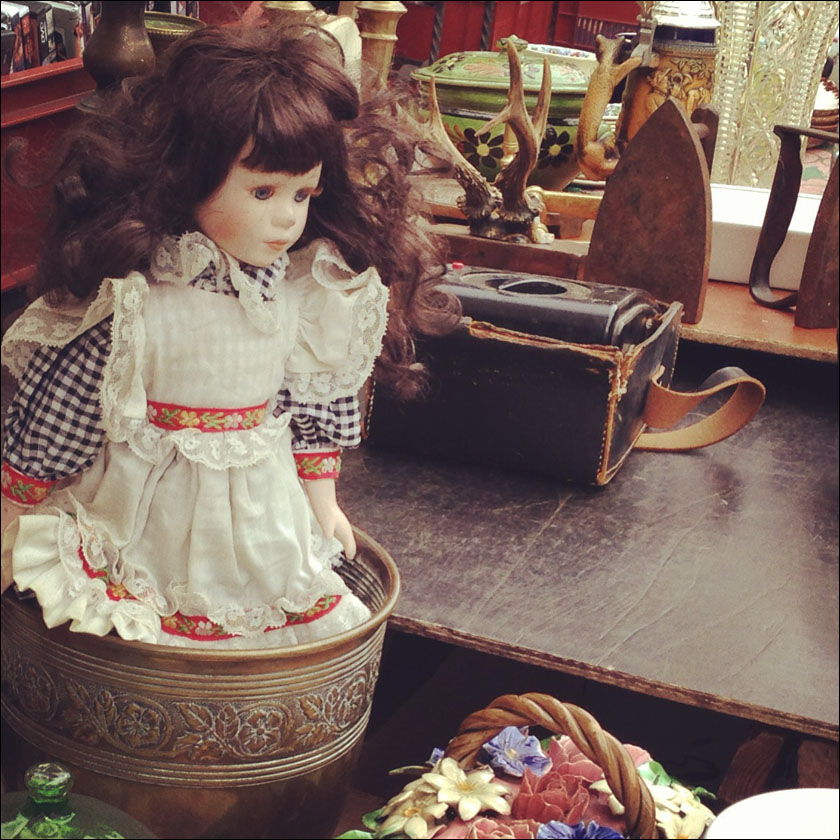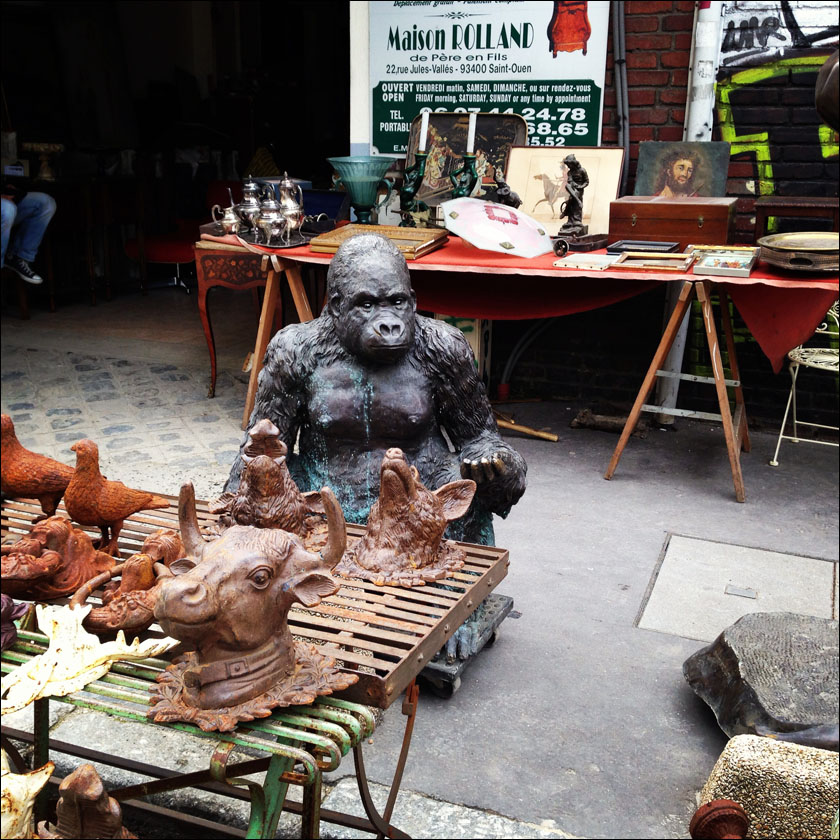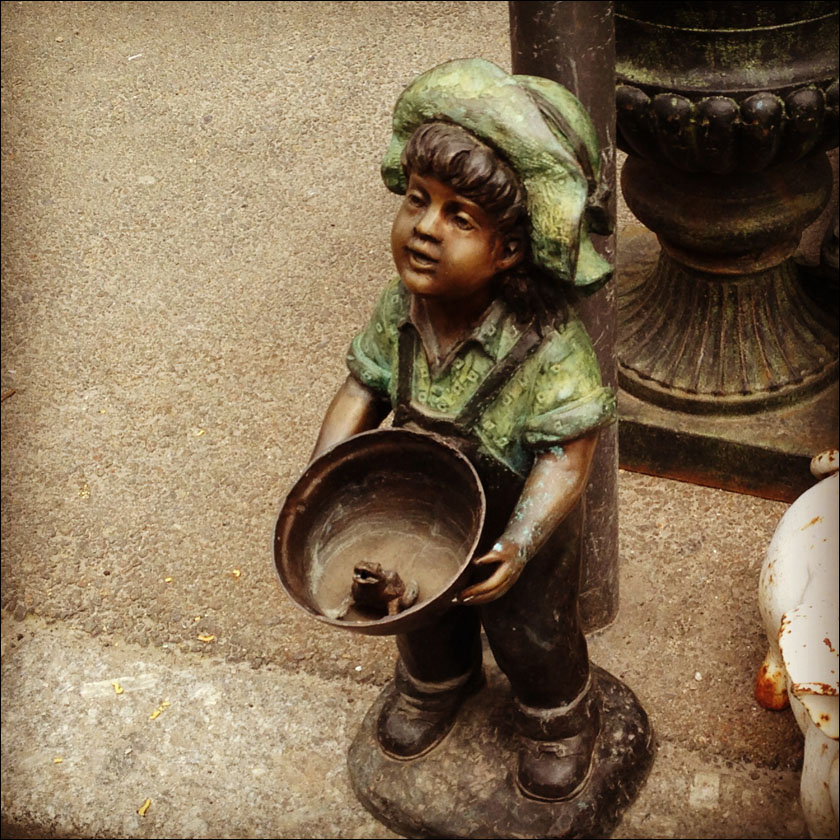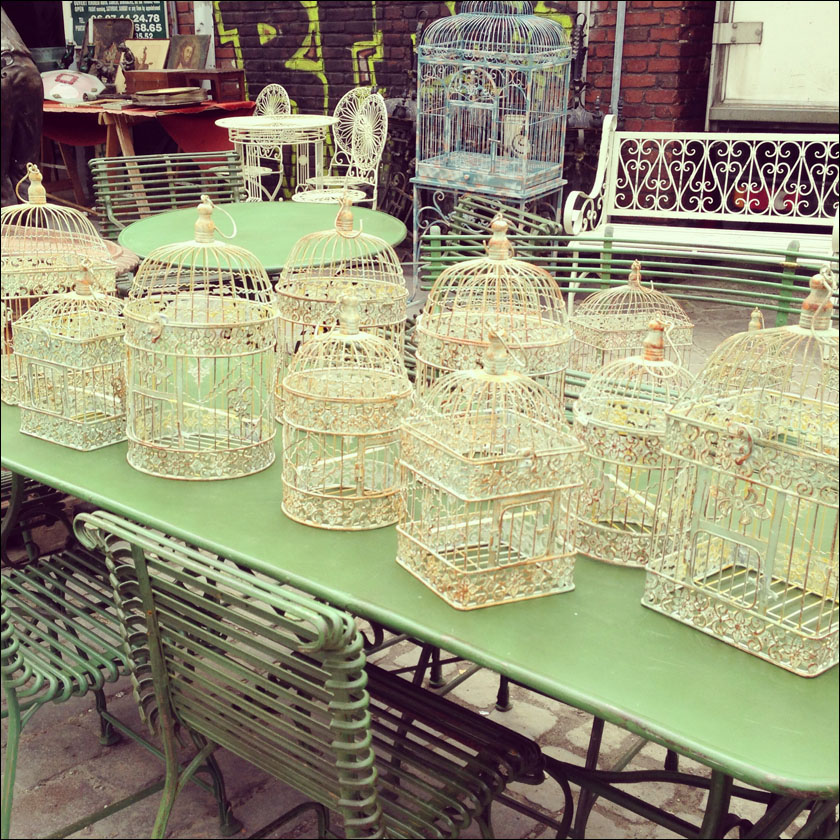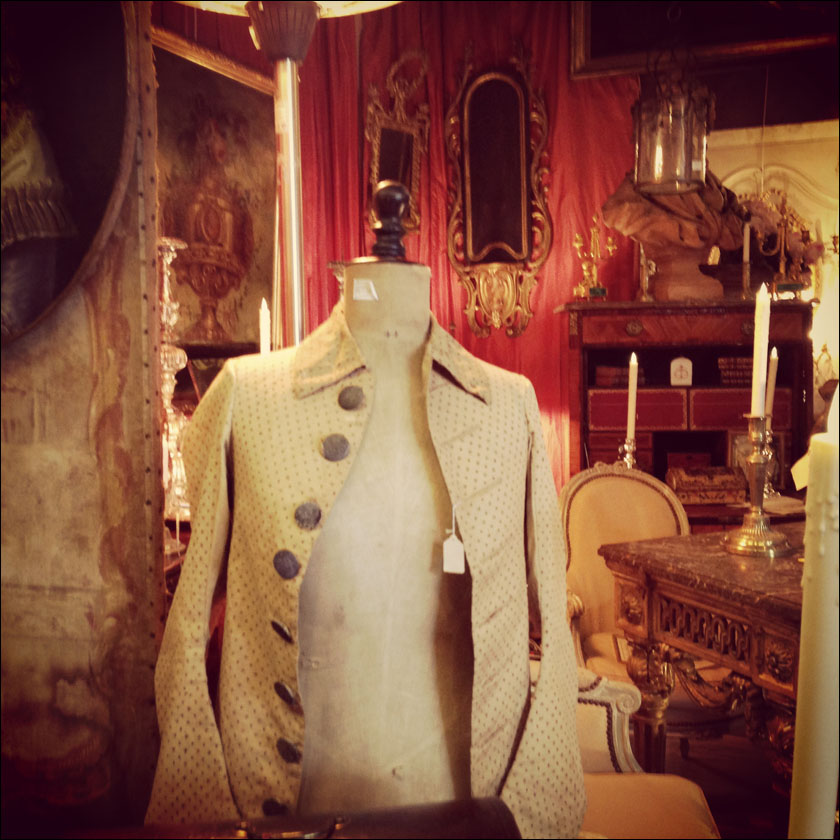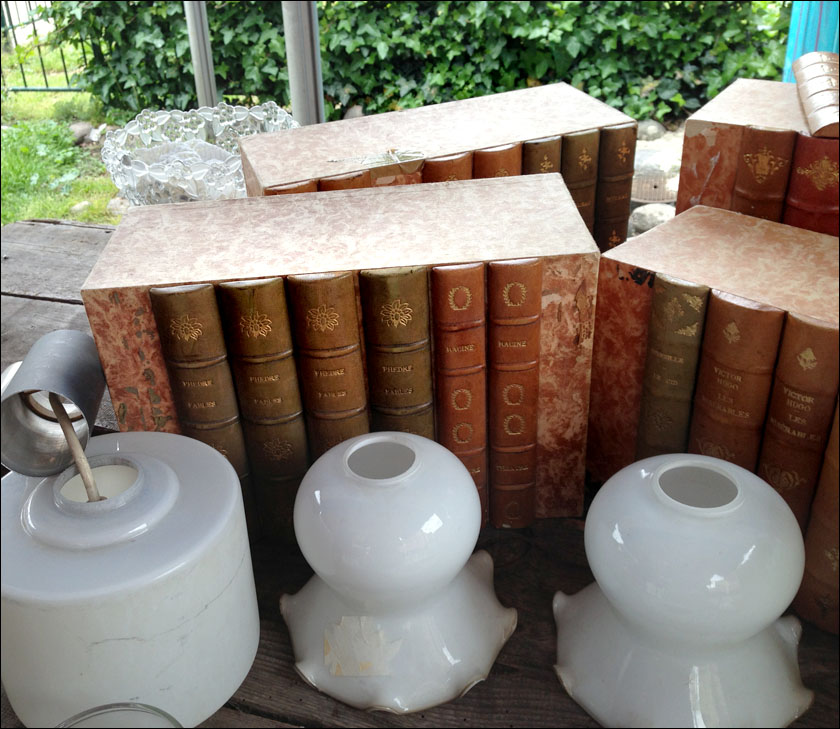 Fake books! How weird is that!