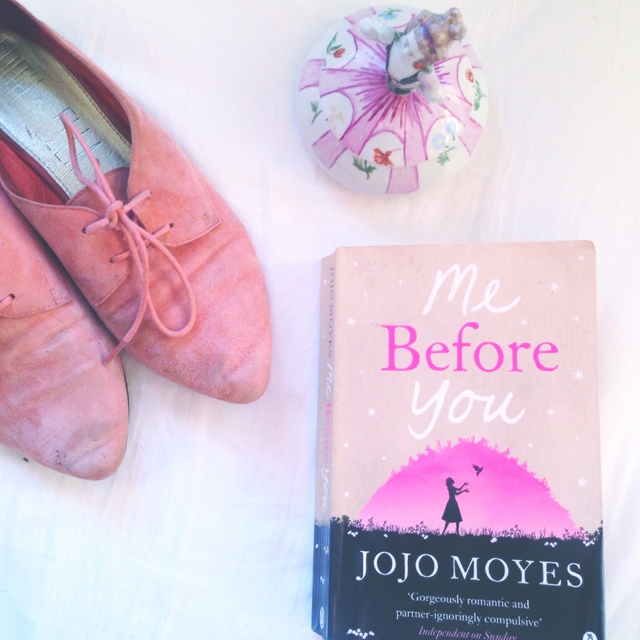 Title: Me Before You
Author: Jojo Moyes
First Published: 2012
My Rating: 2 of 5 stars (average rating on Goodreads: 4.30)
I would recommend this book to: Chick lit fans
The Beginning: When he emerges from the bathroom she is awake, propped up against the pillows and flicking through the travel brochures that were beside his bed.
Lou's life is at a standstill when she is hired to take care of Will, a former adventurous and wild boy, now confined to a wheelchair. Will is angry and won't let anyone near him. Can Lou's bubbly nature break through his shell and win his trust and friendship? And can Will teach Lou to start living her life? Oh, the excitement! Nooot!!!
This is the type of story I've been bored by a billion times before and characters who have annoyed me repetitiously. Such clichés! Jojo Moyes tried to spice the old story up a bit by throwing in the issue of mercy killing. It didn't really work, and I never bought the story – or the characters for that matter. It didn't help that I despised Lou. She was SO annoying. The fights she had with her sister were embarrassingly childish. She's in her mid-20's and acts like an 8-year old, screaming at her sister, having to have her parents pull them apart.
She was supposed to be this very bubbly character wearing weird clothes and odd colour combinations. But I couldn't picture her in anything but grey. She seemed like a flat and colorless character to me, nothing bubbly about her at all. There were times when I knew I was meant to be laughing at the things she said, but I just didn't find her funny.
I listened to the audio, and the story was OK for light listening, something slightly entertaining in the background that didn't demand much attention.