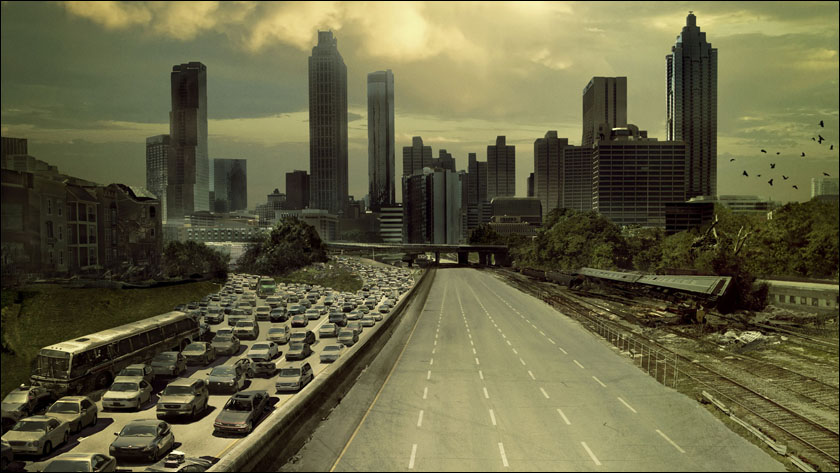 I've definitely caught the zombie fever big time! I'm obsessed with The Walking Dead. The first few episodes terrified me and gave me nightmares, then the characters started to grow on me, and, during the second and third season, I started to really appreciate the show as a classic dystopian tale of human nature, and not just a horror flick, man vs. monster etc. And now I have to wait until October for the fourth season. So when Audible had a 3 for 2 sale with My Life as a White Trash Zombie among its titles, I jumped the chance for more brain eaters!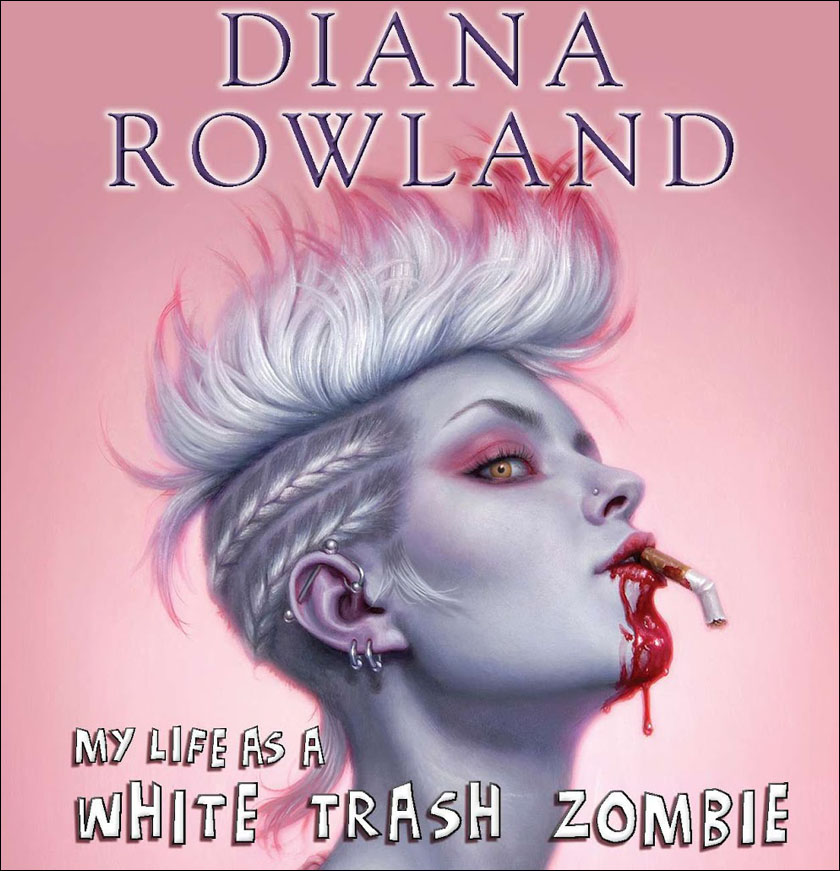 Title: My Life as a White Trash Zombie
Author: Diana Rowland
First Published: 2011
My Rating: 4 of 5 stars (average rating on Goodreads: 3:88)
Format: Audio, 8, 44 hours
The Beginning: "You should be dead."
Our white trash heroine, Angel Crawford, wakes up from an overdose and finds that she's changed. Changed in an I-want-to-eat-brains sort of way. That's a bit of a challenge for a white trash, unemployed high school dropout with a criminal record, an alcoholic father who likes to smash her around and a loser boyfriend.
I had so much fun listening to this. I really liked Angel. With all her bad decisions and low self-esteem, she has a kind and good heart. Even as a zombie. And I've always loved stories of people trying to get their life back on track, trying to make something of themselves – especially when they come from nothing and are facing new challenges (like being a zombie).
I would have liked to see more of Angel's trashy side, though. She kept saying "My usual reaction would be to …", "Previously I would have responded …" etc. etc. I wanted her to say and do these things, and not just her trying to get her life back on track. Perhaps Rowland worried that readers wouldn't like Angel as much, but I think it would have made her development more believable and the book even more fun. But I loved Angel anyway and may stop by some other time for the next book in the series, Even White Trash Zombies Get the Blues.