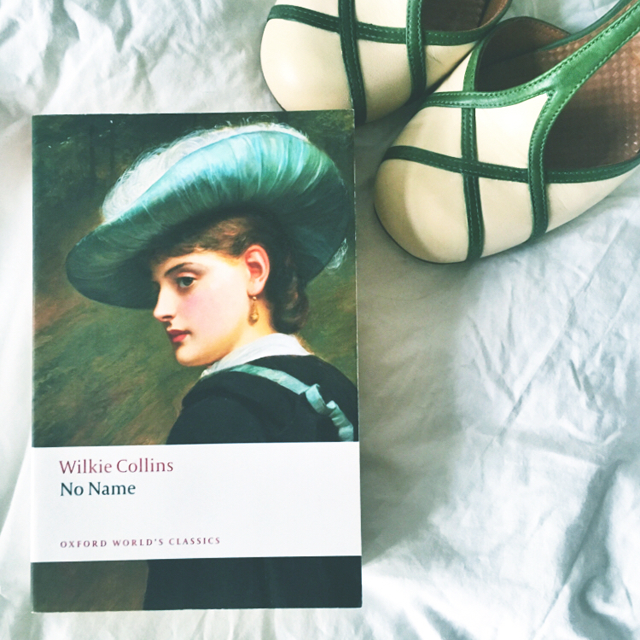 A thrilling classic with a strong female character, a plot full of twists and turns, but too many details. Recommended for classic-lovers.
No Name
1862
audio
741 (or 29 hours)
Victorian England
The hands on the hall-clock pointed to half-past six in the morning.
Two sisters in Victorian England: the sensible and compliant Norah and the somewhat spoilt Magdalen Vanstone come from a good family. At their parents' sudden death, a family secret is revealed and the sisters are disinherited and become 'Nobody's Children'. Norah makes her way by becoming a governess, while Magdalen sets out on a cruise for justice and revenge, using her acting skills.
Magdalen is an unconventional Victorian woman, but a true Wilkie Collins heroine: a strong and brave woman who defies gender roles and sets out to save the day. She reminded me a lot of Marian Halcombe from Collins' most famous novel, The Woman in White.
This novel has an amazing set of characters, some true villains, both male and female, and the plot is full of twists and turns, that kept me on the edge of my seat. At least for some of the time. The novel has its flaws IMO, namely the many details and repetitions of various legal documents. They became a bit tedious and I lost interest from time to time, which is why I'm only giving the novel 3 stars.
I listened to this as a free audio from LibriVox. It's read by volunteers, and I'm sad to say the quality wasn't always good. One of the narrators actually sounded a bit like Janice from Friends ...
Oh, and the shoes in the photo are by amazing Chie Mihara.