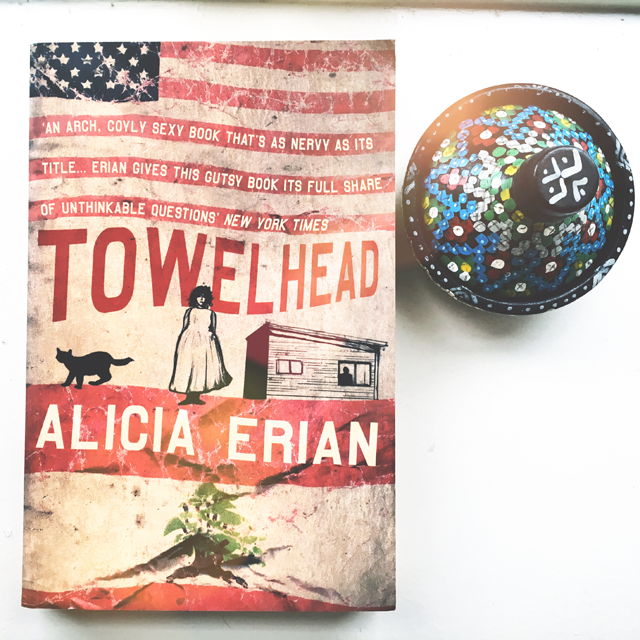 A dark and sad story about sexual abuse, racism, neglect and violence, but also a humorous page-turner about growing up and discovering your sexuality, told in a light tone that will make you laugh.
Towelhead
YA
April 6th 2005
321
My mother's boyfriend got a crush on me, so she sent me to live with Daddy.
Jasira, an Arab-American girl of 13, is sent off to live with her father whom she hardly knows. We follow her quest for love and acceptance as she discovers her sexuality and tries hard to make friends in a place of twisted rolemodels.
I've had this one on my shelf for ages, but when I finally started it, I finished it in no time. The characters and plot are both engrossing, and I desperately wanted to know what would happen next.
The subjects of the novel are dark: sexual abuse, racism, neglect and violence, but it is told in a light tone through the naiveté of a child. On top of that, it was very well-written. It seemed like Alicia Erian really understood her protagonist and her mixed feelings of love, loneliness, guilt and shame. In spite of dark subjects, the book made me laugh out loud many times. I highly recommend this book to anyone who appreciates a good story about growing up.
Daddy got mad when people made assumptions about him, but I liked it. It made me feel someone wanted to know me. Even if they were wrong, it didn't matter. It mattered only that they were trying.