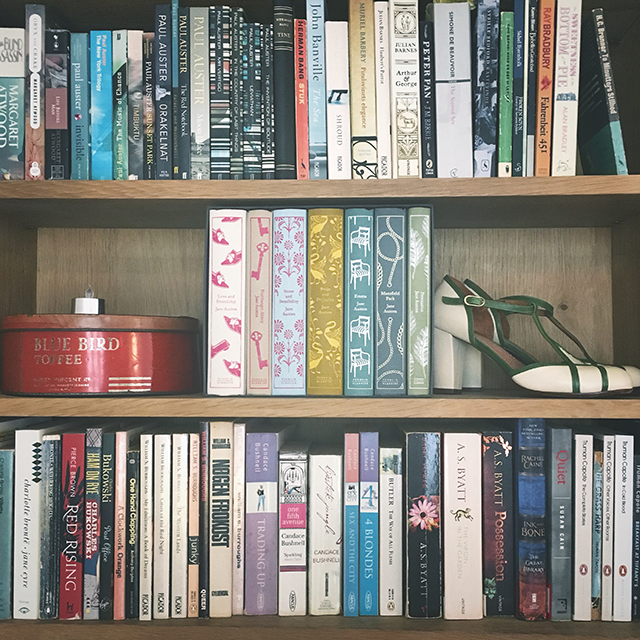 Så gik der lige halvanden måned uden blog. Halvanden måned med flyttekasser, køkkentegninger, håndværkere og voldsomme mængder croissanter og kaffe to go. Og ingen blogge-tid. Har skrevet et halvt indlæg her og der, men har ikke haft tid og ro til at færdiggøre noget.
Nu er vi her endelig. Bøgerne er på plads, Edith og katten føler sig hjemme, kaffemaskinen er sat til og jeg er tilmeldt ACM (anonyme croissant-misbrugere).
Jeg har egentlig ikke så meget at fortælle. Ikke andet end at jeg glæder mig til at blogge igen – har idéer til en masse nye koncepter som jeg glæder mig til at dele med jer. Men mere om det senere – skal lige have lidt mere tid til at tænke over det.
God søndag!