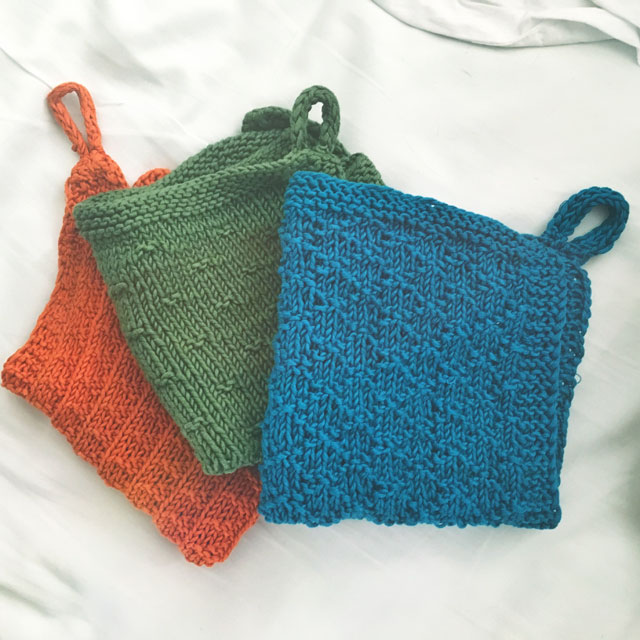 Hvis nogen havde fortalt mig for 5 år siden, at jeg en dag ville sidde og strikke karklude, ville jeg have grinet højt. Alligevel er jeg varmet op for idéen efter trenden kom bragende. Det er nemlig gode små og hurtige imellem-projekter strikkerier. Du ved, ligesom når man klemmer en novelle eller kort bog ind imellem to mobbedrenge. Og så er det en sjov måde at eksperimentere med nye mønstre og teknikker på. Der er også det miljømæssige perspektiv: de bliver genbrugt og man undgår den mikroplastic, der er i mange af dem man køber. Sidst men ikke mindst, er de dekorative.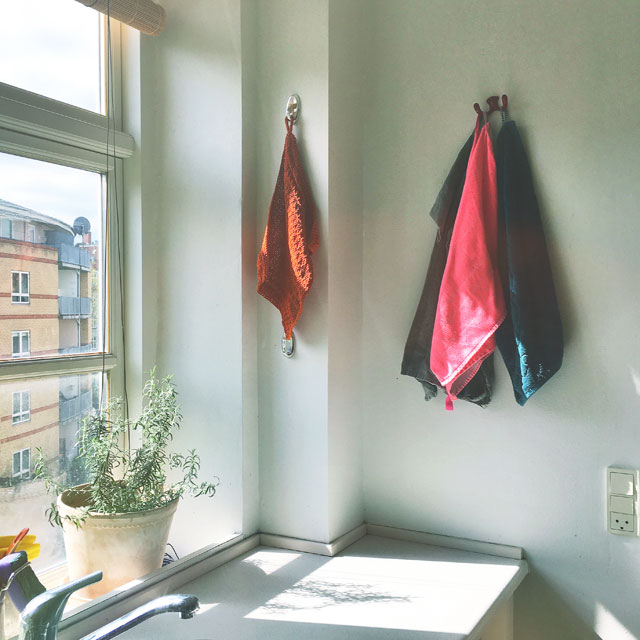 Jeg har den sidste måneds tid strikket tre stk. og skal nu videre til et nyt projekt, men skal helt klart have strikket nogle flere. Jeg har gjort således: slået 60 masker op (økologisk bomuldsgarn på pind 3), startet med 5 pinde ret. Herefter har jeg strikket 5 masker ret, 50 masker i et mønster, og så igen 5 masker ret, og afsluttet med 5 pinde ret. Mønsteret til den orange og grønne kan du se her, og den blå kan du se her.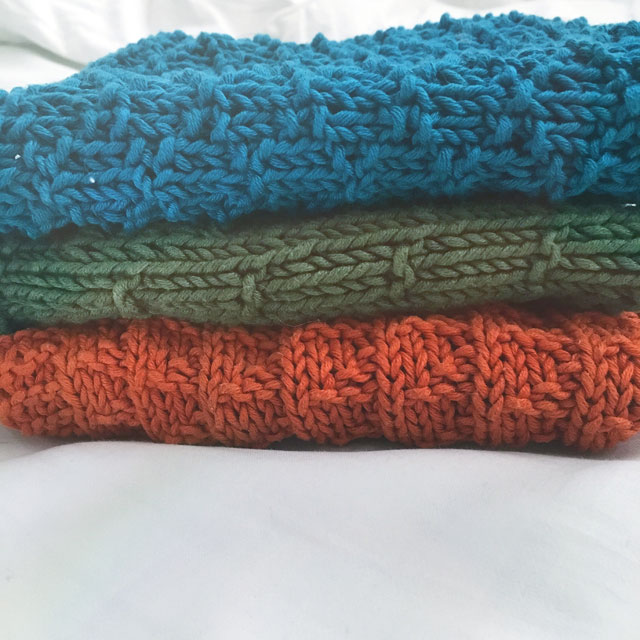 Et tip til at få pæne kanter ved retstrik: start hver pind med at tage af (som skulle du strikke ret) og afslut hver pind med vrang i stedet for ret.
Og et lille tip til at optimere sugeevnen: inden brug lægges de i koldt vand i et døgn, herefter skoldes de og vaskes ved 60 grader, og så er de klar.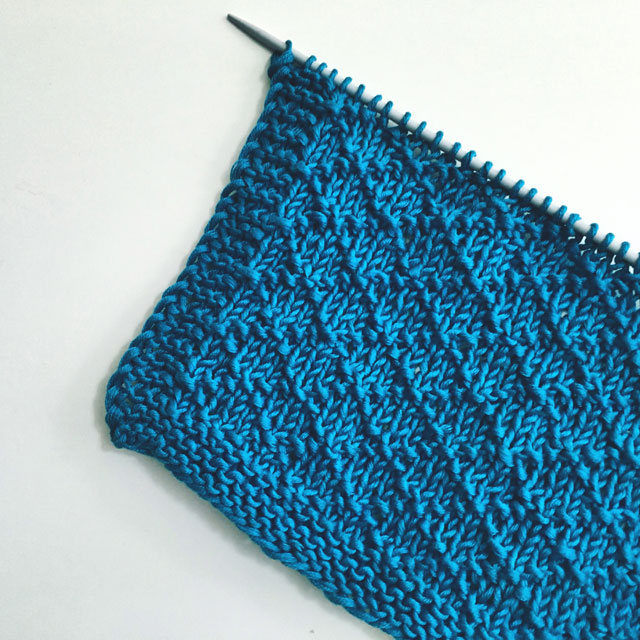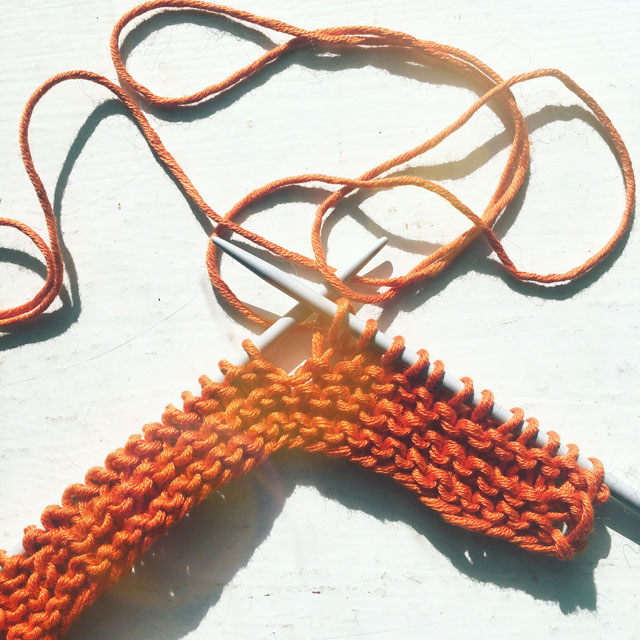 ---
English recap
I've knitted three dishcloths, you can see patterns here and here. Let me know if you have any questions!