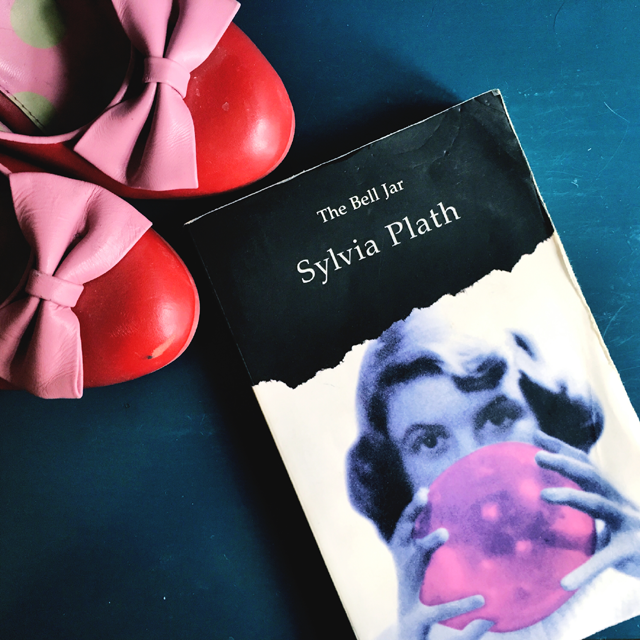 The Bell Jar
1963
234
New York and Boston, 1950s
It was a queer, sultry summer, the summer they electrocuted the Rosenbergs, and I didn't know what I was doing in New York.
Esther Greenwood, an intelligent and creative young girl, wins a writing contest and is awarded a job for the summer at a fashion magazine in New York. She should be enjoying the glammer and excitement that comes with the trip, but instead Esther finds herself sinking deeper and deeper into depression.
I was supposed to be having the time of my life.
I was supposed to be the envy of thousand other college girls just like me all over America.
Esther is a torn soul with a serious identity crisis. In New York she befriends two girls: the good girl Betsy and the bad girl Doreen. Esther feels attached to both girls but cannot be herself completely with either. Betsy is how Esther knows she should be, she's the girl she was brought up to be: finish college, marry a nice man and have kids.
I made a decision about Doreen that night. I decided I would watch her and listen to what she said, but deep down I would have nothing at all to do with her. Deep down, I would be loyal to Betsy and her innocent friends. It was Betsy I resembled at heart.
Doreen on the other hand is wild and promiscuous, the kind of girl she is warned against by parents, teachers, books and movies. The kind of girl Esther is afraid to become but who she also feels drawn to.
Being with Doreen made me forget my worries. I felt wise and cynical as all hell.
It seems to Esther, there is no place for an inbetweener like herself. She doesn't fit either stereotype and is throughout the novel haunted by these limitations. She can't just be a person, she has to choose a ready-made role.
On top of that, Esther has no idea what to do with her life. She's about to finish school and is frustrated with the limited roles for a young woman. She's expected to marry and have children and forget about her education and writing.
I also remembered Buddy Willard saying in a sinister knowing way that after I had children I would feel differently, I wouldn't want to write poems anymore.
I think this was my third visit to The Bell Jar. I listened to the audio this time and can highly recommend Audible's version, beautifully narrated by Maggie Gyllenhaal - she did a fine job of captured the wit and sarcasm of the novel.
Even though the novel is dark and tragic, it's also light-hearted and extremely humorous. Particularly the scenes in New York and the flashbacks to her school days and her romantic relationships are some of my favorites. It remains one of the most clever and amusing books I have ever read.