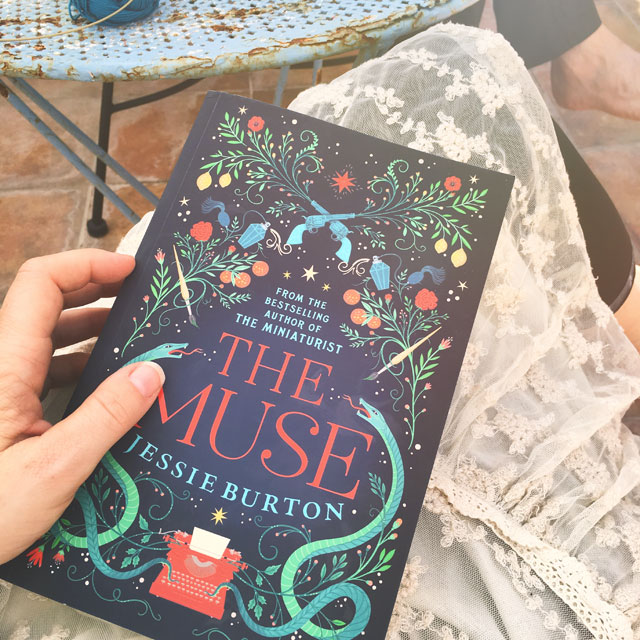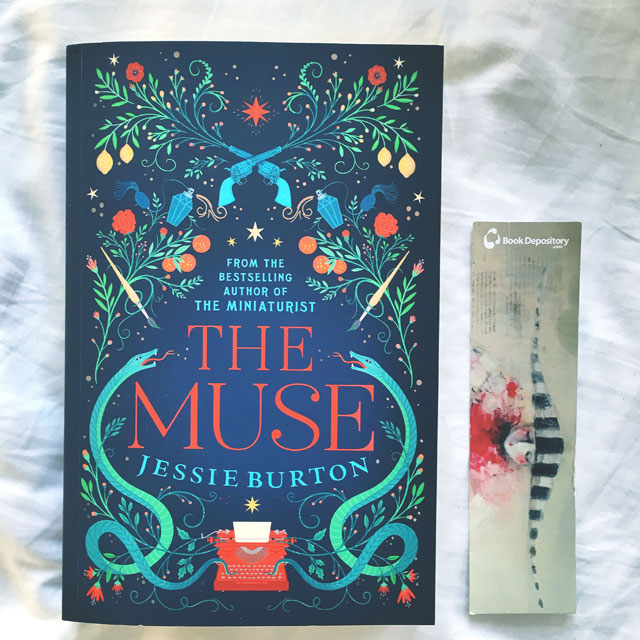 Titel: The Muse
Forfatter: Jessie Burton (forfatter til The Miniaturist)
Først udgivet: 2016
Sådan starter den: Not all of us receive the ends that we deserve
3 af 5 stjerner
Odelle Bastien er en intelligent ung kvinde med forfatterambitioner og interesse for kunst. Da hun tager et job på et kunstgalleri bliver hun venner med sin chef, den mystiske Marjorie Quick, der bærer en stor hemmelighed. Odelle bliver viklet ind i en kompliceret historie om kunst, køn og bedrag. Med tilbageblik til Spanien i 1936 afsløres hemmeligheden bid for bid.
From a decade of devouring novels, Olive knew that charming men were deadly. Their story had been played down the centuries, unharmed through the pages, whilst girls were blamed and girls were lost.
'The Muse' er på mange måder en interessant og medrivende bog. Temaet om kvinders rolle i kunstverdenen kastede mine tanker kærligt tilbage på Siri Hustvedts The Blazing World fra 2014 – selvom Jessie Burton ikke når Hustvedt til sokkeholderne. Og hun lever heller ikke op til den kreativ hun selv lagde for dagen i The Miniaturist – en roman med et glimrende koncept som dog kunne have været udført bedre.
… it feels as if there's a place, a shining citadel of perfection I have in my mind. And with each canvas and sketchbook, I'm inching closer and closer to it.
Det var en god historie, men alligevel var der noget der ikke holdt vand. Personerne virkede ikke rigtig realistiske for mig. De beslutninger de tog virkede styrede af de pointer Burton ville frem til – ikke som beslutninger rigtige mennesker ville træffe i lignende situationer. Plottet blev bygget op til at virke mere dramatisk end det egentlig var. I starten var der mange små hints om, at der ville ske noget meget dramatisk senere. Jeg kan ikke huske nogle konkrete eksempler, men noget a la "Hvis vi begge havde vidst hvad vores møde ville føre med sig, var vi nok vendt om og gået den anden vej i starten". Da jeg havde vendt den sidste side forstod jeg stadig ikke hvorfor.
Kærlighedshistoriens konklusion var dog forfriskende – mere vil jeg ikke afsløre.