He said, "I am a man," and that meant certain things to Juana. It meant that he was half insane and half god.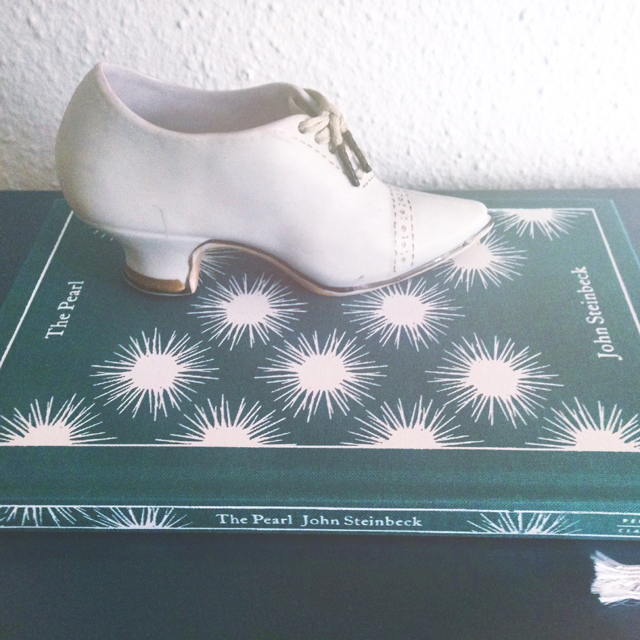 Title: The Pearl
Author: John Steinbeck
First Published: 1945
My Rating: 3 of 5 stars (average rating on Goodreads: 3.35)
I would recommend this book to you if: you like books on greed and human nature.
The Beginning: Kino awakened in the near dark.
Kino, Juana and their baby boy form the poor family of this book. One day Kino finds a great pearl and their world is turned upside down. As they imagine the great many things they may do with this pearl, the difference it will make to their son's future, the rest of the world turns against them: from cheat to robbery to murder – people they trusted will go all lengths to get their pearl.
The pearl turns from luck and happiness to misery and tragedy. It changes the people around it. It gives you a glimpse of a future you can't let go of. Steinbeck tells this story in his usual brilliant writing. If only it wasn't a story I'd heard so many times before that I know it by heart. The story of how wealth changes people and how greed can be the downfall of man is a story I've heard a billion times before. I can't enjoy it – even if it's put in Steinbeck's beautiful words.
My favourite quote:
They had spoken once, but there is not need for speech if it is only a habit anyway. Kino sighed with satisfaction — and that was conversation.