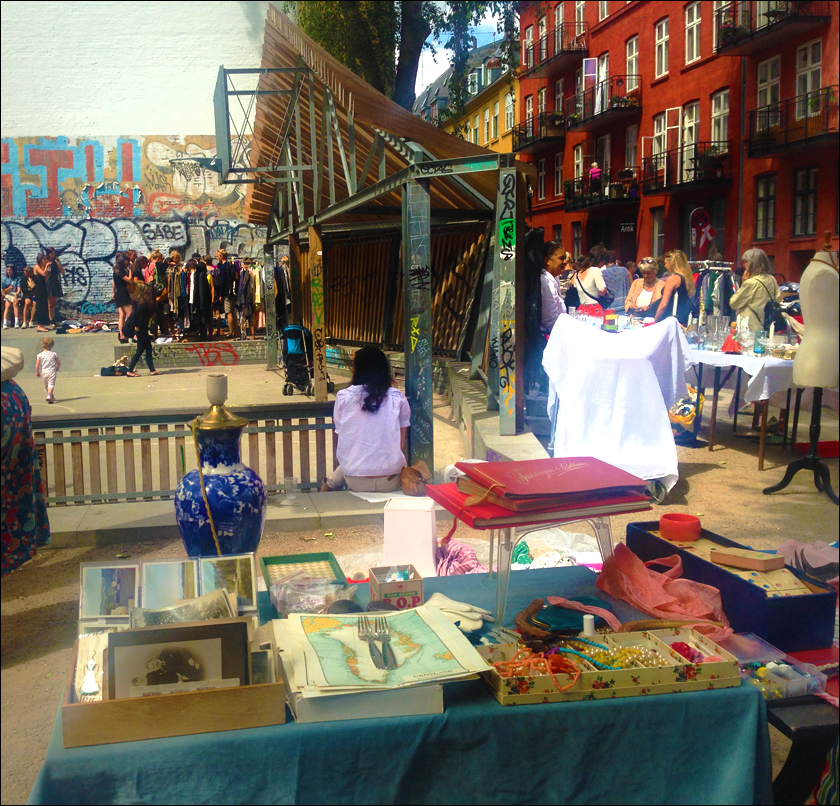 It's no secret that I looove thrifting. Today Mr. Boyfriend and I met up with some friends and went to a flea market in our hood where I got some lovely goodies. I got a book by one of my favorite Danish authors, Leif Panduro: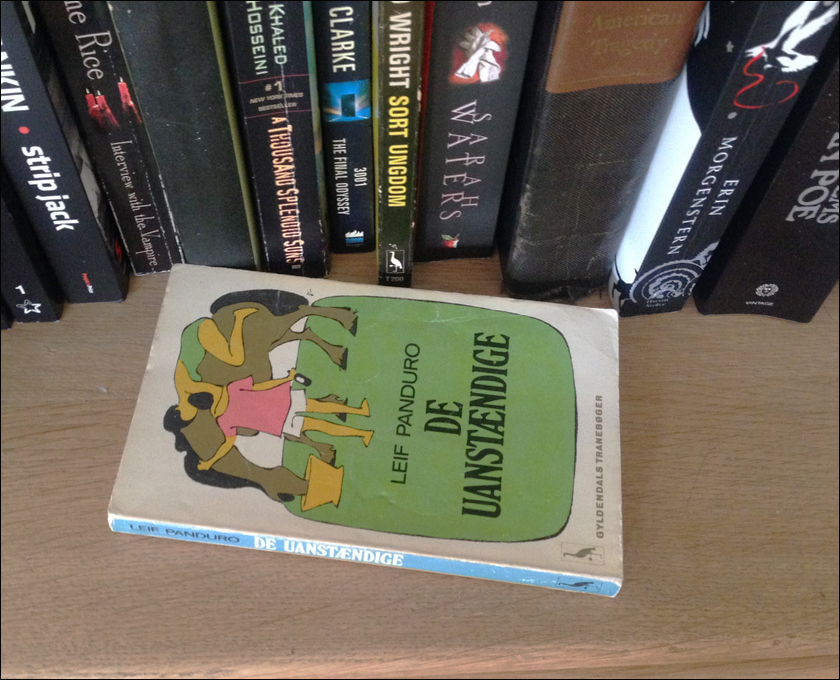 This cool dress – a real bargain!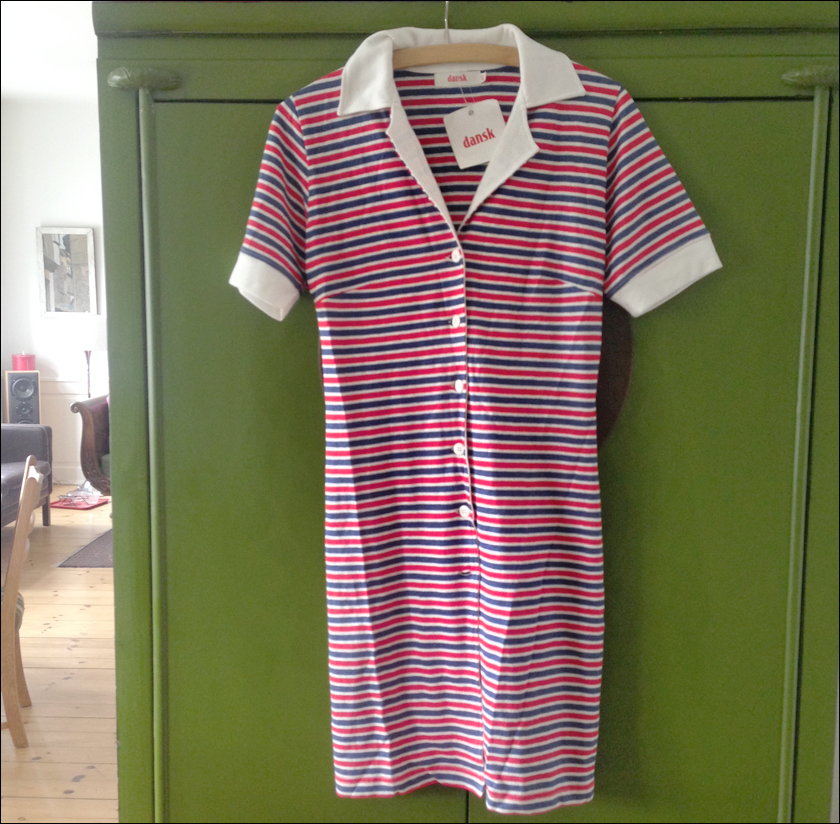 And some 'new' canisters for the kitchen. Wilcox doesn't look too thrilled about them …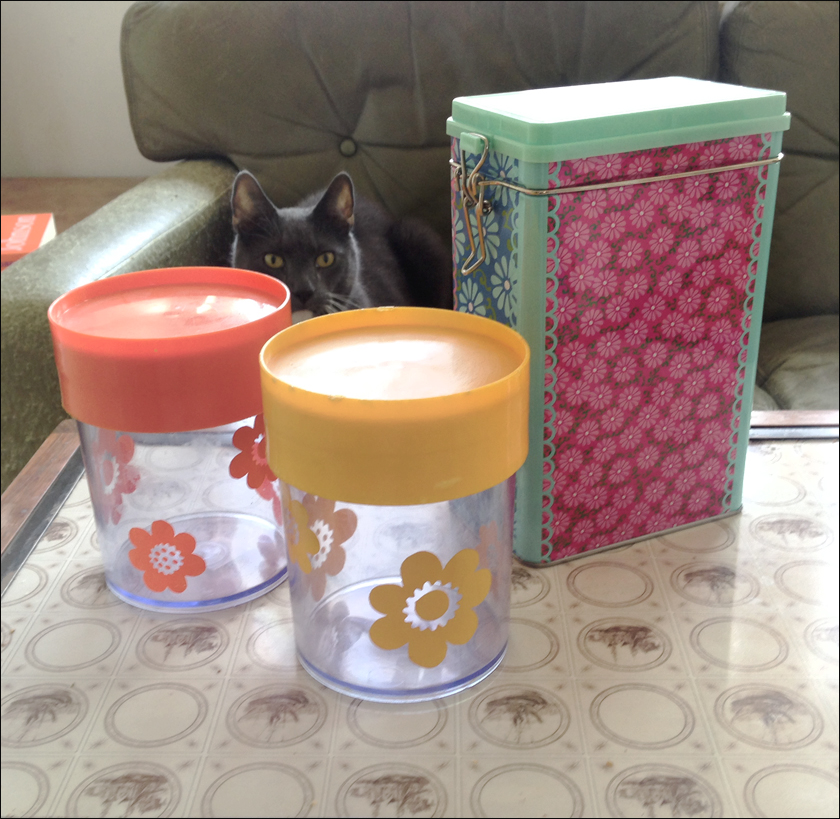 Have a nice Sunday out there – now I'm going to chill with some netflix and a knitting project.