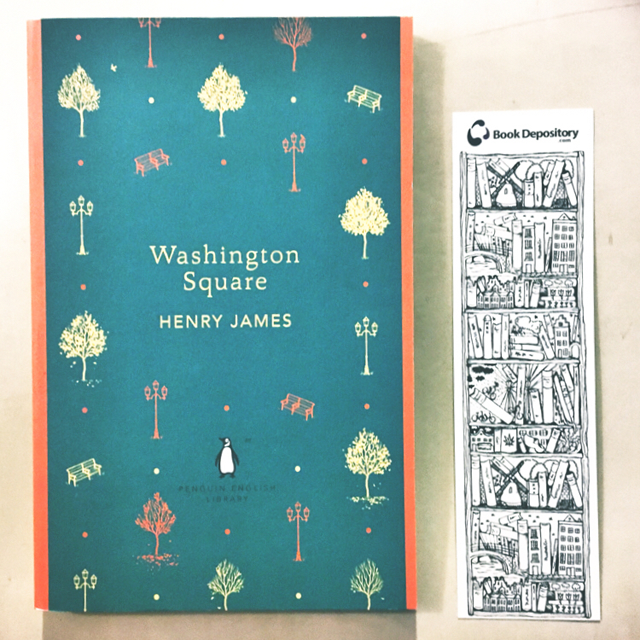 A lovely classic about a young girl trapped between her lover and her spiteful father.
Washington Square
Classic
1880
Paperback
219
New York
Catherine Sloper, a somewhat plain young girl, falls in love with a dashing but poor young man, Morris Townsend. Catherine's father does not support their union (in fact he doesn't support anything when it comes to Catherine), claiming that Morris is a gold-digger with no profession. Threatening to disinherit Catherine if she marries Morris, she is torn between following her heart and her father's wishes.
I didn't find any of the characters in Washington Square likeable. Catherine's father was downright cruel and insensitive, and could never imagine that anyone would actually be in love with his daughter. He never cared that much for Catherine, calling her plain and simple, and he manipulates and controls everyone around him. I kept hoping that Catherine would rebel against him, but she's a very devoted and good-hearted girl who will do anything to please her father.
He had moments of irritation at having produced a commonplace child, and he even went so far at times as to take a certain satisfaction in the thought that his wife had not lived to find her out.
Despite this being a very short book, it took me ages to finish. There's something demotivating about picking up a book where you know you'll be displeased by every single character. Poor Catherine never stood a chance. Apart from her tyrant father who wishes to control her, she's got a bored aunt who lives vicariously through Catherine and her love affair, and keeps sticking her nose in her business. That being said, it was an enjoyable read. Henry James' writing really is superb, and the story was interesting and surprising in spite of the classic theme of torn devotion. It kept me guessing until the very end - and the end was brilliant by the way.
It was the way a young man might talk in a novel; or better still, in a play, on the stage, close before the footlights, looking at the audience, and with everyone looking at him, so that you wondered at his presence of mind.