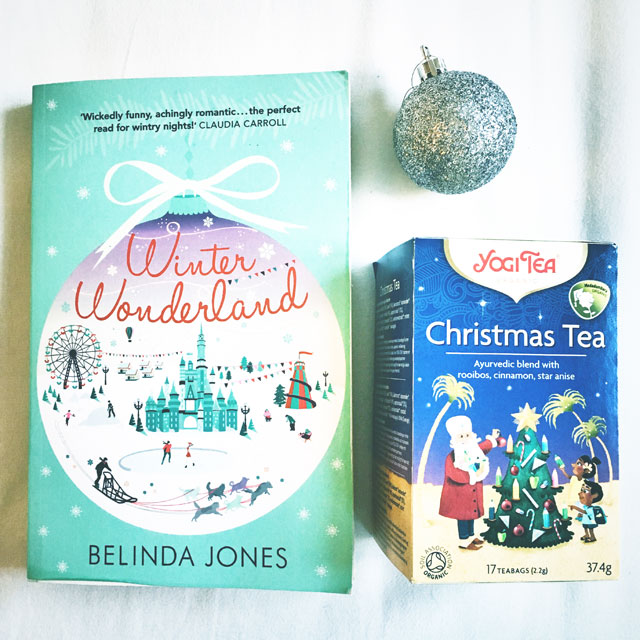 Titel: Winter Wonderland
Forfatter: Belinda Jones
Først udgivet: 2012
Jeg vil anbefale bogen til: Dig, der er til en hygglig vinter chick-lit
Sådan starter den: I'm lying on a bed of ice.
3 af 5 stjerner
Krista er taget til Quebec for at skrive om deres vinter-festival. Hun overnatter (næsten) på et is-hotel, drikker tonsvis af varm kakao, står på skøjter, er på tur med slædehunde, i sneboldkamp med en falsk snemand, smager alverdens desserter med ahornsirup. Og så er der en mystisk mand med en flok slædehunde, der varmer hendes hjerte.
Yesterday I was the Ice Princess, today I am the Snow Queen, surveying my fairytale kingdom from atop a glass tower.
'Winder Wonderland' er blevet beskrevet som 'hot chocolate in book form'. Det er så sandt! At læse 'Winter Wonderland' er lidt som at sidde med en varm kop kakao og betragte et snelandskab. Eller drikke te til lyden af regnvejr. At tænde stearinlys og krølle sig sammen under tæppet med en bog. At spise cookies foran en pejs. Så er det vist slået fast: Denne bog er hyggelig!
Kærlighedshistorien er OK men meget klichéfuld. Vores heltinde er irriterende, som i 'jeg-skal-redde-alle'-irriterende. Men det er ligemeget. Det er jul, og det må godt være lidt kvalmt. Og Belinda Jones kan altså bare det der med at levere livsbekræftende chick-lits om at rejse og spise god mad. Anbefaler 'Winter Wonderland' til alle, der vil læse en hyggelig vinterbog i juletiden (selvom den ikke handler om jul).