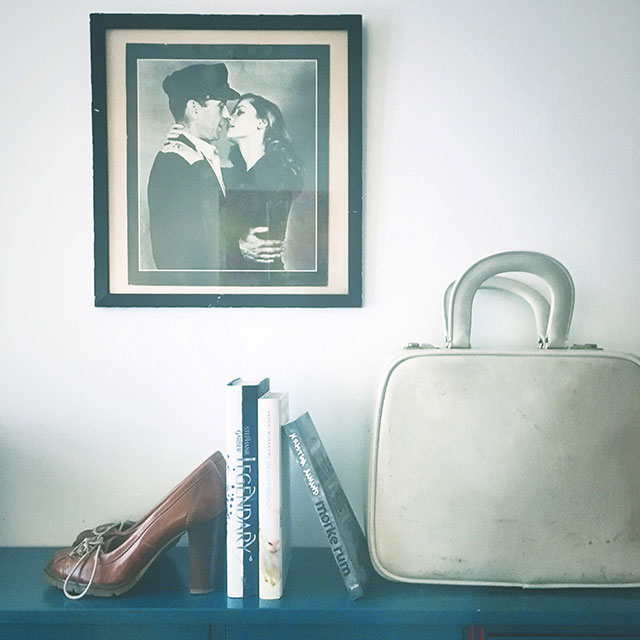 Legendary (Caraval #2) af Stephany Garber
Drømmende smuk fantasy som jeg varmt kan anbefale.
The best villains are the ones you secretly like.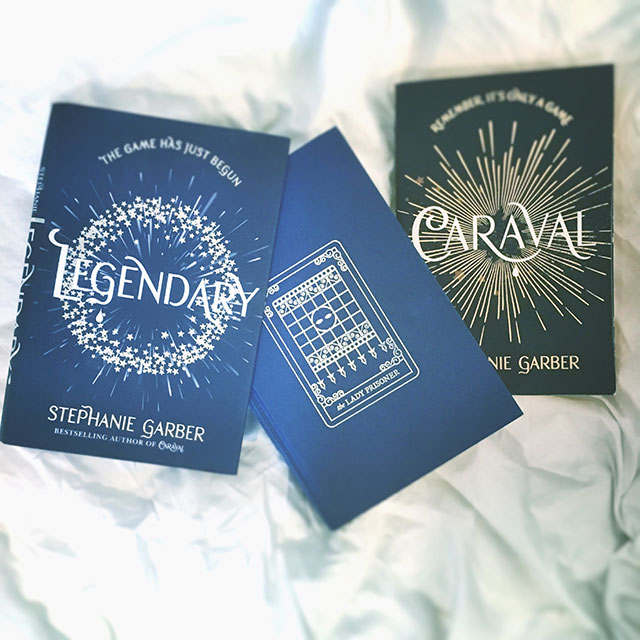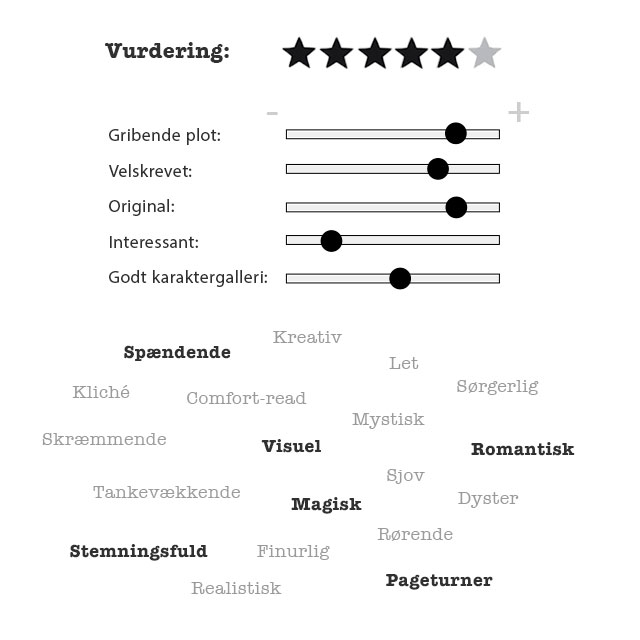 Plot: At læse 'Legendary' er som at bevæge sig igennem en smuk drøm som man aldrig ønsker at vågne op fra. Nu er det Tellas tur til at spille Legends forunderlige spil, hvor bedrag venter bag hvert et hjørne og intet er som det ser ud som. Tella, Scarlets fighter søster, må iklæde sig vidunderskønne kostumer, danse med umuligt smukke mænd, og løser mystiske gåder i en verden af stjerner og glimmer. Og så skal hun turde satse sit hjerte. Hvilket er det sværeste af alt.
Det kunne jeg lide: Det var dejligt at være tilbage i Caravals fortryllende univers. De smukke beskrivelser, umulige bad boy crushes, og forunderlige twists indhyllede mig i en drømmelignende tilstand mens jeg vendte siderne. Jeg ønskede at blive mellem siderne og suge de funklende detaljer til mig.
Det var jeg knap så vild med: 'Legendary' skulle have været korrekturlæst lidt bedre. Jeg stødte på 3-4 sætninger med fejl – nogle hvor hele ord manglede. Det rev mig ud af den drømmelignende tilstand.
---
Mørke Rum af Kristina Aamand
Realistisk ungdomsroman om voldtægt – anmeldereksemplar fra forlaget
Når en pige vælter rundt i byen, flirter med fremmede og bagefter brokker sig, svarer det til at blive sur på den bil, der ramte dig, når du vader over for rødt.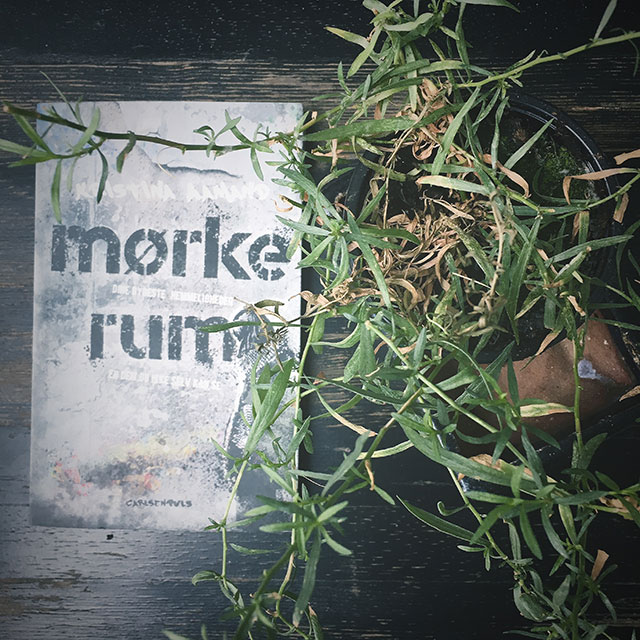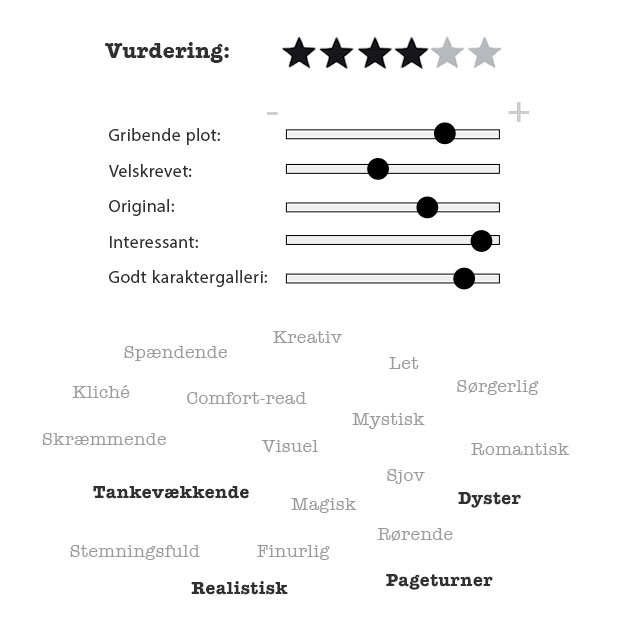 Plot: Sophia læser til sygeplejerske og er i praktik på klinikken for seksuelle overgreb. Gennem hende hører vi historier om mænd og kvinder og hvordan voldtægt og fordomme om seksualitet påvirker deres liv.
Det kunne jeg lide: 'Mørke Rum' er en barsk roman, der stiller skarpt på vores fordomme om voldtægt. Jeg var meget påvirket af bogen under læsningen og havde svært ved at slippe den. Det er sådan en roman, hvor jeg bekymrede mig om karaktererne når jeg var væk fra bogen.
Det var jeg knap så vild med: Der er en hårfin grænse mellem at formidle et emne og skrive en roman. Den grænse blev ind i mellem overskredet; der gik til tider for meget dokumentar/artikel/debat i den.
---
En Vild Fårejagt af Haruki Murakami
En syret og velskrevet roman.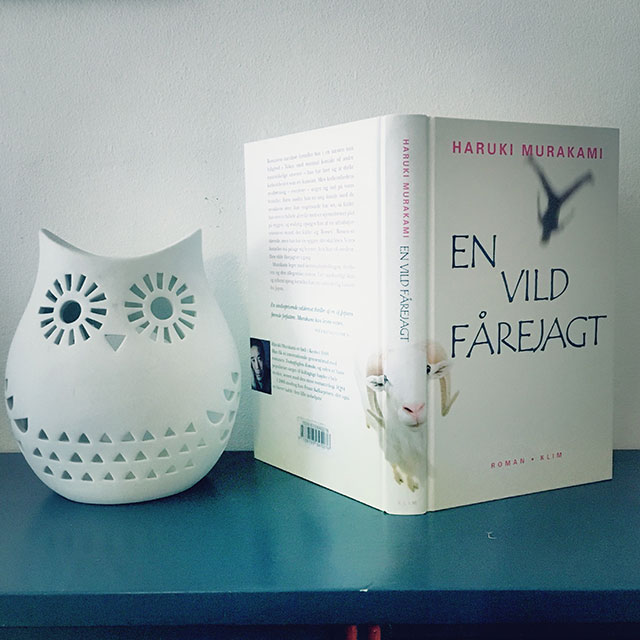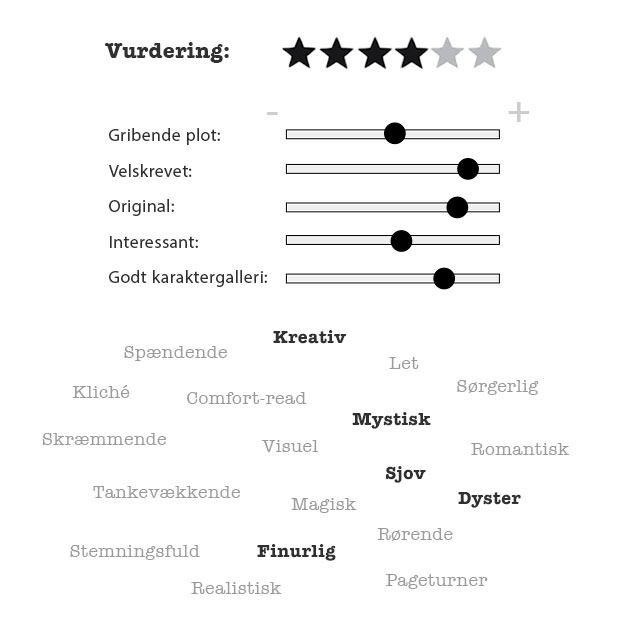 Plot: Vores navnløse hovedperson er blevet forladt af sin kone. Selvom han har en kæreste med magiske ører og en kat, der skal passes og plejes, er han ensom. En dag bliver han kontaktet af en mand, der siger at hans chef vil ødelægge hans liv, hvis han ikke finder det får som vores hovedperson har afbilledet i noget markedsføringsmateriale via sit arbejde.
Det kunne jeg lide: Åh, Murakami, du er så fantastisk. Jeg fattede ikke et hak af denne forunderlige historie, men jeg nød det meste af den. Der var de mærkeligste betragtninger, fornøjelige detaljer og skønne dialoger.
Det var jeg knap så vild med: Den sidste halvdel kedede mig desværre.