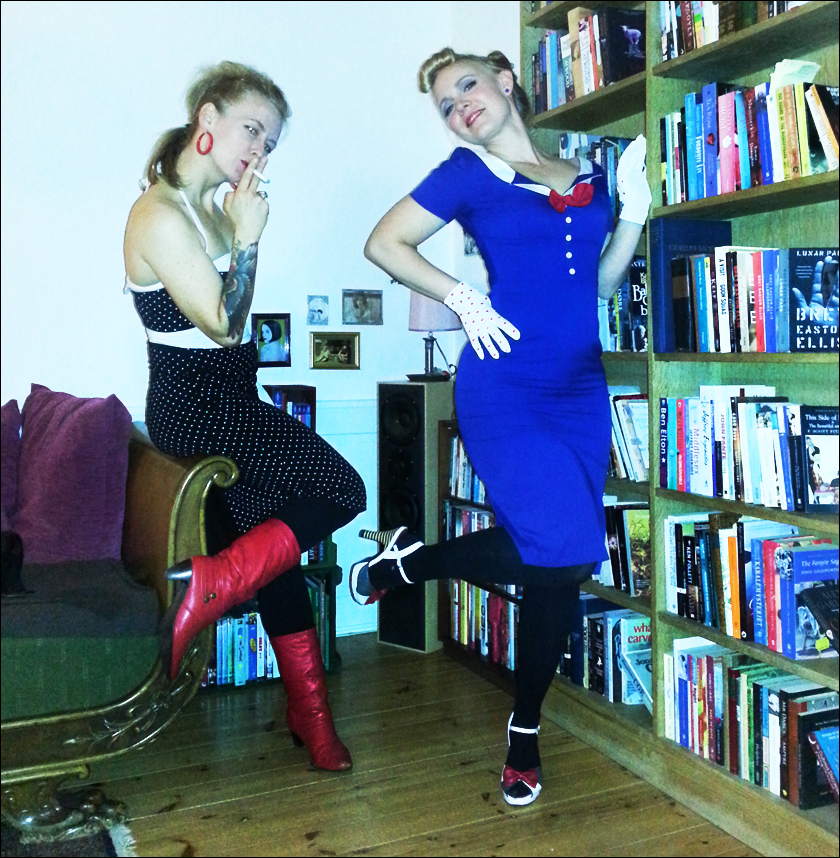 Fabulous 50s party at Vega last night. I wore: dress from Mondo Kaos, vintage gloves and bag from Twenty, and shoes from Lola Ramona. My colleague in the pictures wore one of my dresses from Elmegade – don't remember which shop it's from.
I'm too hungover and too busy getting ready for our trip to Mallorca tomorrow to write much about the party – other than I had so much fun! Enjoy the pictures!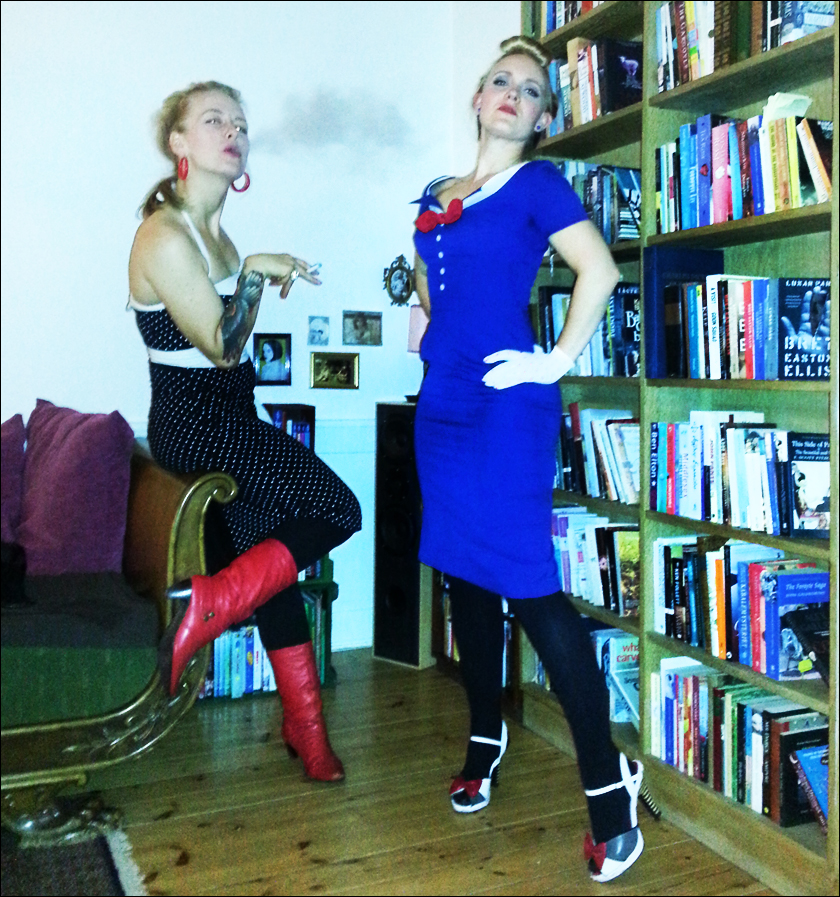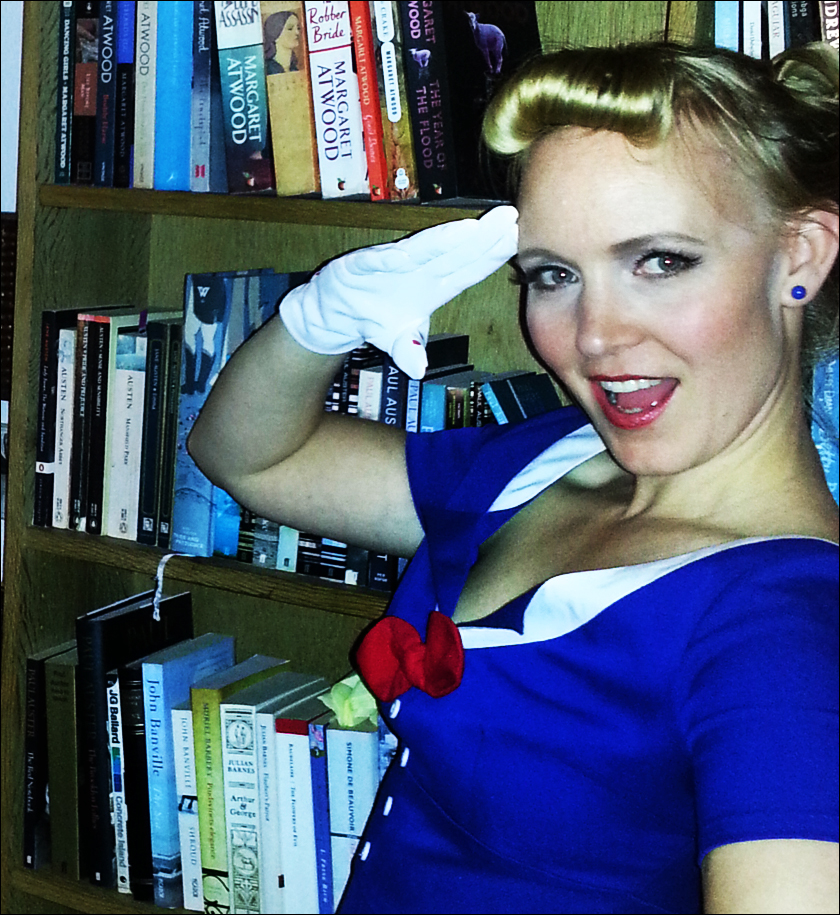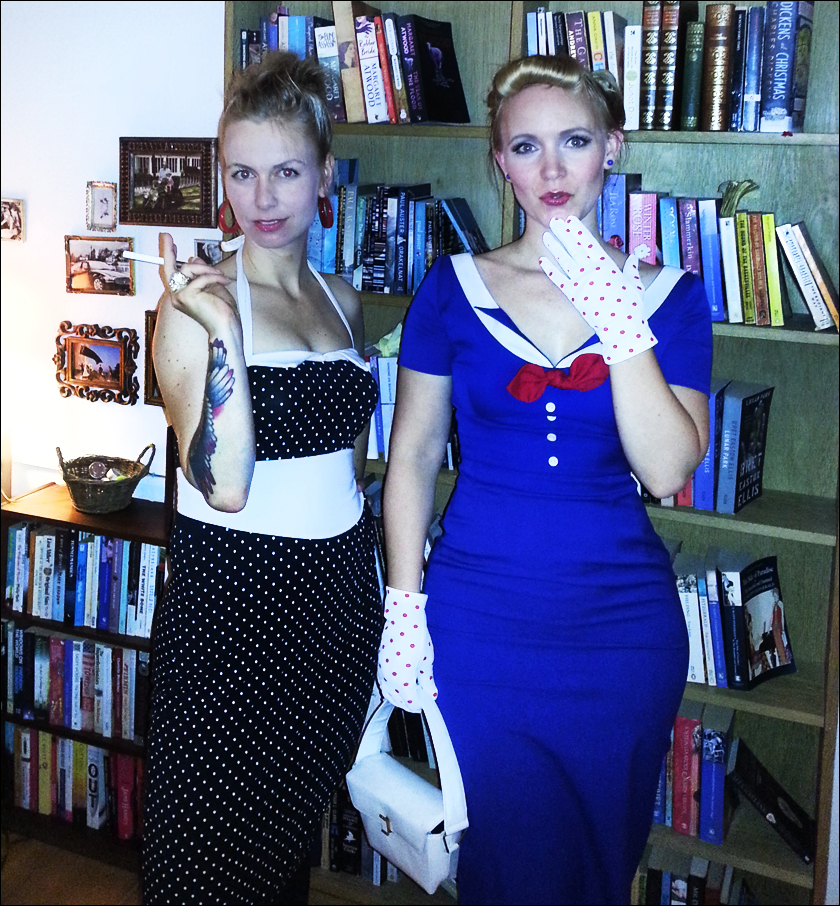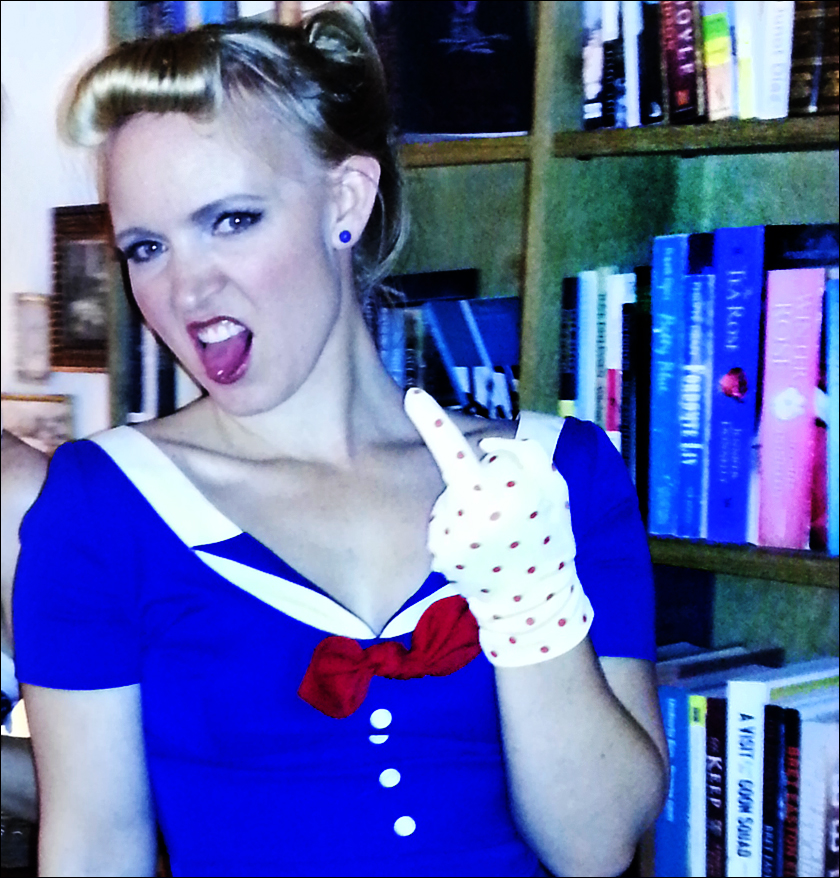 I just adored the choir that sang to us in the Ladies' room – click on the pic to hear them sing. Don't forget to check out my somewhat 50s playlist American Diner.