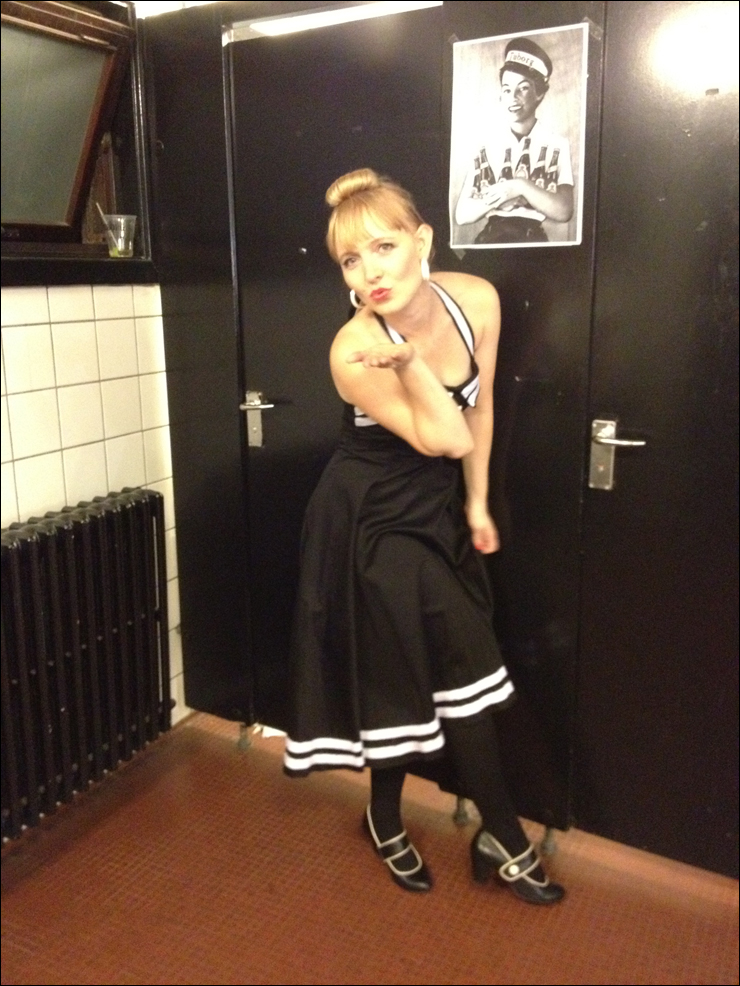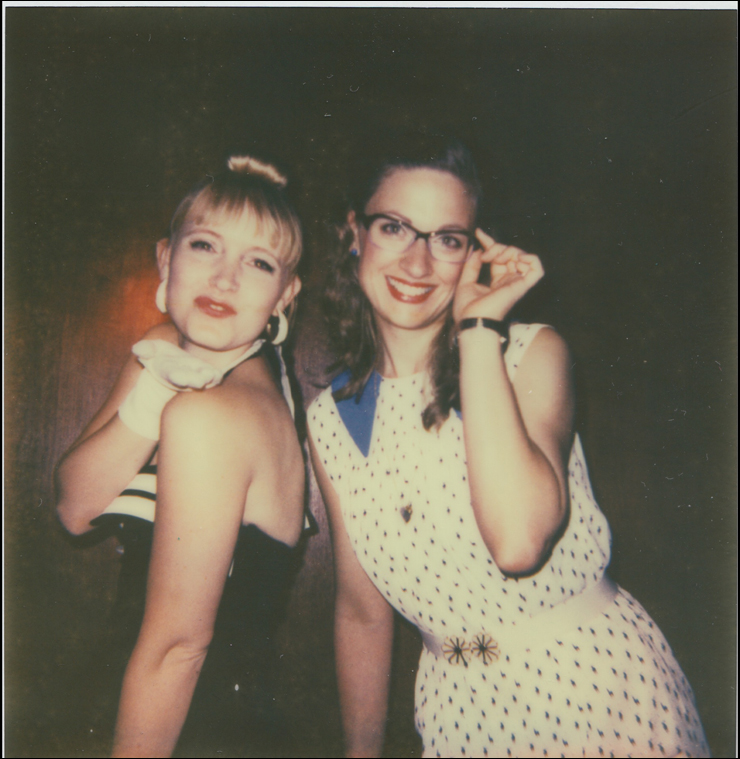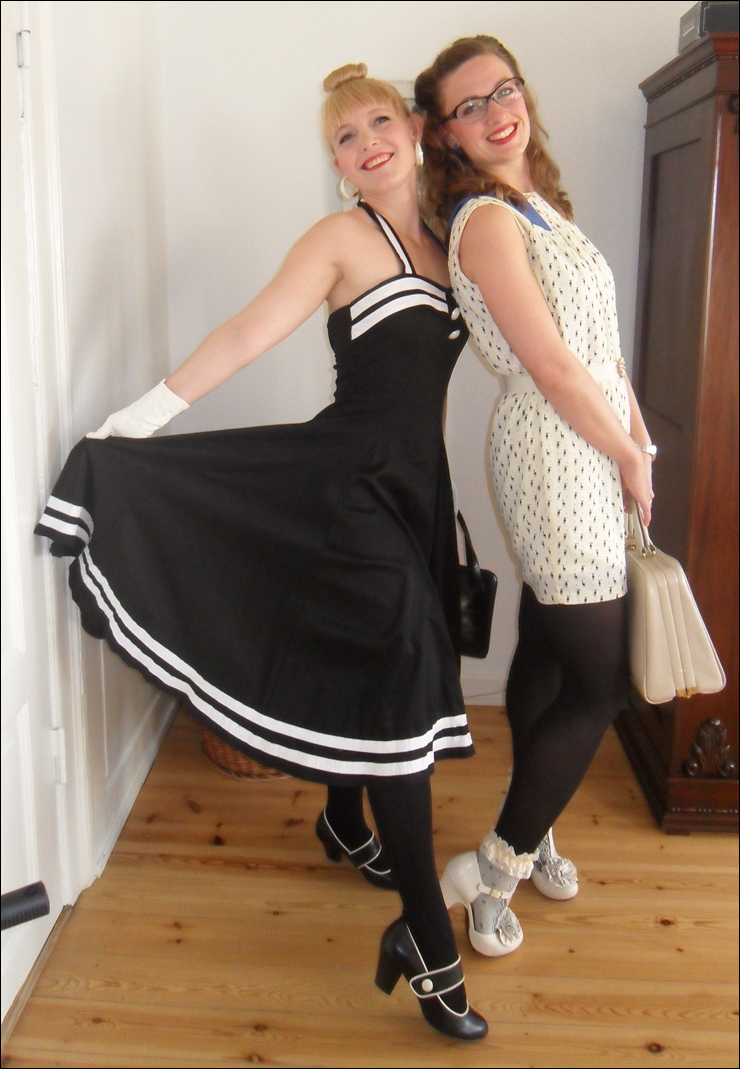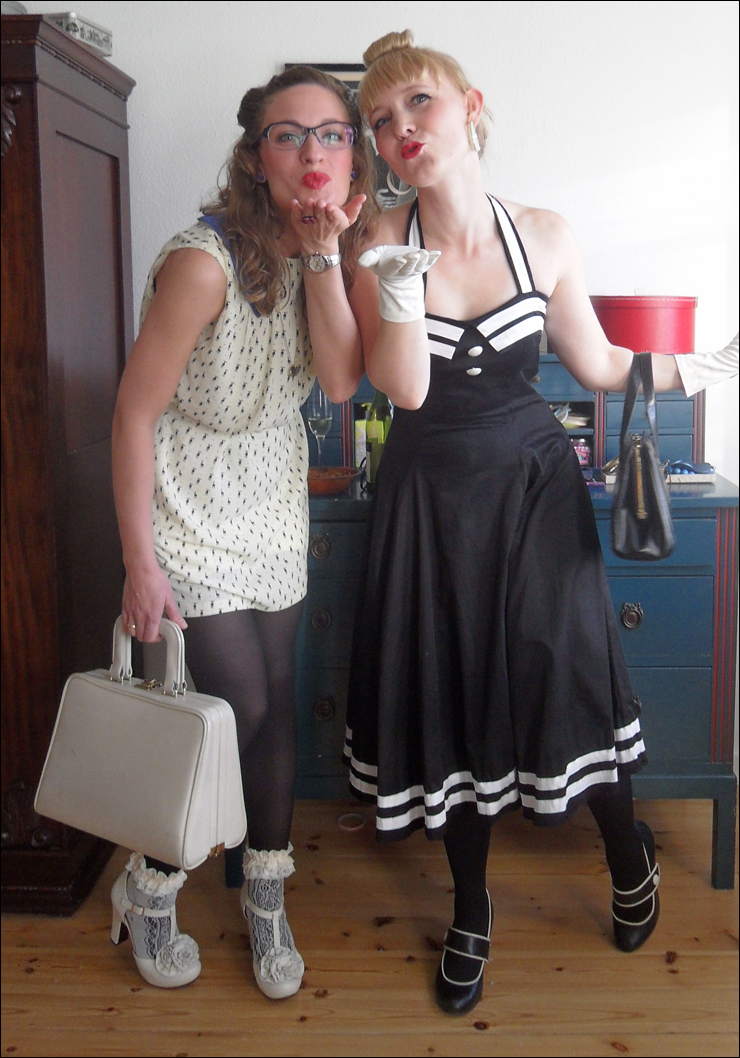 Takker Vega og Golden Days for en fantastisk 50'er fest igår! Big Band, dansekonkurrence, poesi-oplæsning på dametoilettet, herre-kor på trappen, rockabilly DJs, beatophonics, Keld Heick, fyre med kam i baglommen og cigaretter bag øret, piger med svingende skørter, højt hår og masser af læbestift. En af de bedste fester EVER!
Min kjole er fra Mondo Kaos and skoene er Moly Holy fra Lola Ramona. Min venindes kjole er fra Tokyo og skoene er Bacardi-21 fra Chie Mihara.
Would like to thank Vega and Golden Days for an incredible 50s party last night. Big Band, dance competition, poetry reading in the ladies' room, male choir at the staircase, rockabilly DJs, beatophonics, Keld Heick, guys with a comb in the back pocket and a cigarette behind the ear, girls with big skirts, huge hair and lots of lipstick. One of the best parties EVER!
My dress is from Mondo Kaos and the shoes are Moly Holy from Lola Ramona. My friend's dress is from Tokyo and the shoes are Bacardi-21 from Chie Mihara.


Follow me: Bloglovin * Facebook * Pinterest * Lookbook * Goodreads