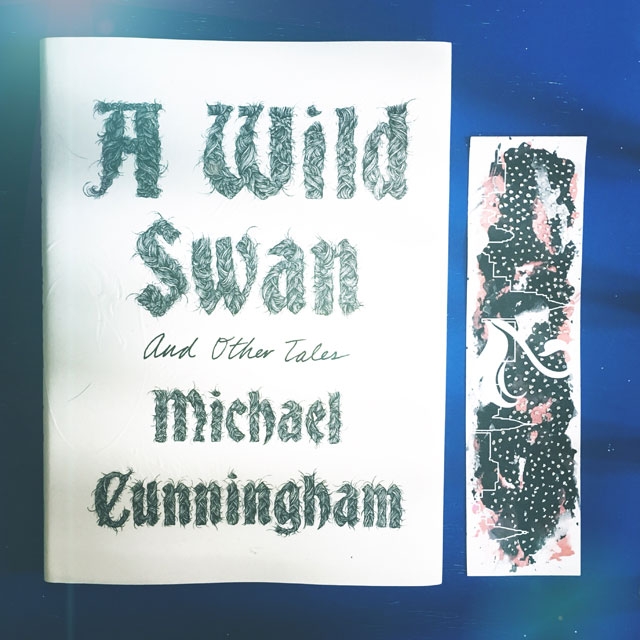 Titel: A Wild Swan and other tales
Forfatter: Michael Cunningham
Først udgivet: 2015
Antal sider:134
Jeg vil anbefale bogen til: Dig der er til eventyr og finder glæde ved smukke bøger.
Sådan starter den: Most of us are safe.
4 af 5 stjerner
… if your beauty doesn't trouble the constellations, nobody's going to cast a spell on you. No one wants to transform you into a beast, or put you to sleep for a hundred years.
'A Wild Swan' er genfortællinger af en håndfuld klassiske eventyr. Genfortællinger, hvor vi går lidt mere i dybden med de ellers ofte todimensionelle karakterer vi møder i eventyrene. Nogle af genfortællingerne berører deres tanker og baggrund. Andre hiver dem ind i en moderne kontekst og afromantiserer dem. Vi følger heksen fra hans og Grethe før hun byggede sit pandekagehus: en promiskuøs alkoholiker med forliste ægteskaber og knuste drømme. Vi er en flue på væggen hos Snehvide og prinsen, der ligger i sengen og småskændes. Vi følger tinsoldaten, der bruger sit manglende ben som scoretrick på College.
Most of us can be counted on to manage our own undoings.
Denne bog er en sand perle. Michael Cunningham skriver eventyrligt godt, er pisse intelligent med en god sjat humor. Han har længe været en af mine yndlings forfattere, og 'A Wild Swan' skuffede ikke. Den var underholdende og tankevækkende hele vejen igennem.
Og så er den i øvrigt smukt illustreret af Yuko Shimizu: