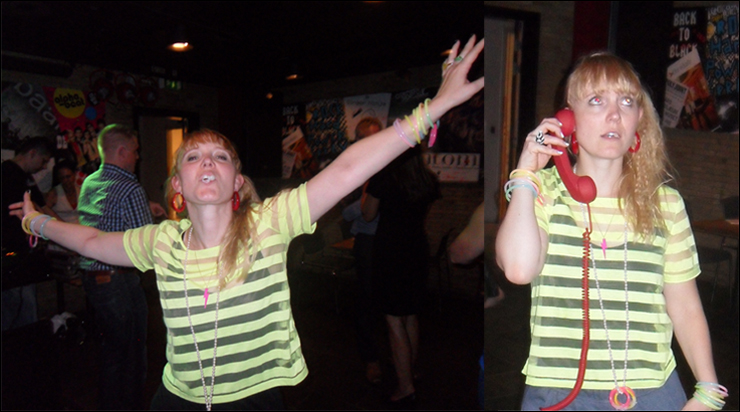 Var til den ultimative 80'er/90'er-fest igår. Temaet var gennemført helt ned til snacks-detaljerne: franske kartofler, saltstænger og popcorn. Jeg købte gul neon-top og neon-smykker på asos, converse-skoene havde jeg i forvejen og crepe-jernet er lånt af en kollega – af den autentiske pink slags fra 90'erne. Har I set neglene? Sådan nogen lavede jeg tit i 1997!
Det har været et par gode fester her i weekenden og nu ser jeg frem til en dag på sofaen med bog, slik og måske lidt The Sims. Hav en strålende søndag!
Went to the ultimative 80s/90s party last night. The theme was so consistent – even the snacks! I bought the yellow neon top and neon jewellery at asos, the converse shoes were already in my closet and I borrowed the crimper from a colleague – it's actually pink and from the 90s – very authentic! And have you seen the nails? I actually did my nails like that in 1997!
It's been two very good parties this weekend and now I'm really looking forward to a quiet day on the couch with a book, some candy and perhaps a bit of The Sims. Have a fantastic Sunday!
Follow me: Bloglovin Facebook Pinterest Lookbook