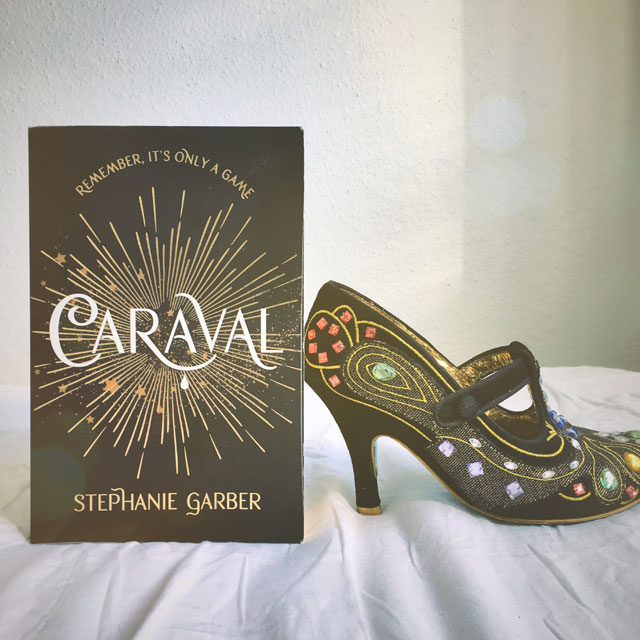 … en spændende page-turner om en eventyrlig og magisk verden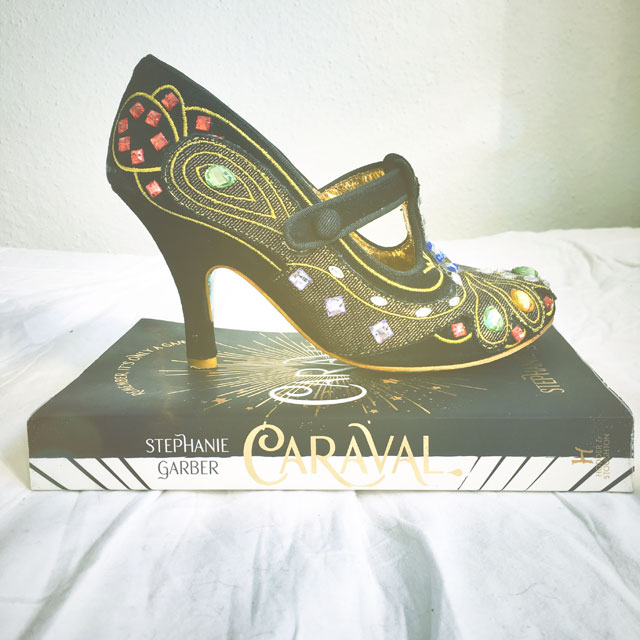 Titel: Caraval
Forfatter: Stephanie Garber
Først udgivet: 2017
Jeg vil anbefale bogen til: Dig, der elskede 'The Night Circus' – og alle, der holder bare lidt af fantasy-genren.
Sådan starter den: It took seven years to get the letter right.
5 af 5 stjerner
Da 'Caraval' begyndte at poppe frem alle vegne og blev omtalt som den nye 'The Night Circus', var jeg solgt til stanglakrids. Jeg måtte med vold og magt eje den bog (forresten: tak for hjælpen med at vælge mellem den amerikanske og engelske udgave). Også selvom jeg var forberedt på at blive skuffet. Var sammenligningen reel eller blot et billigt salgstrick?
Whatever you've heard about Caraval, it doesn't compare to the reality. It's more than just a game or a performance. It's the closest you'll ever find to magic in this world.
'Caraval' var en fantastisk læseoplevelse. Den er meget anderledes end 'The Night Circus', men jeg kan godt se, hvorfor de to bliver sammenlignet. Begge bøger summer af skønhed og magi i deres ekstraordinære beskrivelser. Hvor TNC var en af de mest visuelle bøger jeg nogensinde har læst men med et knap så vigtigt plot, var 'Caraval' i den grad drevet af plottet. Ja, den var meget visuel, men er også meget oplevelsesrig. Det er en spændende page-turner om en eventyrlig og magisk verden skrevet i et sprog så smukt, at man næsten kan smage ordene på tungen:
Lush red carpet cushioned her steps, while soft golden lights licked her arms with gentle kisses of warmth.
Hvis jeg satte mig ned og analyserede den, kunne jeg sikkert komme frem til en masse fejl og klichéer. Men imens jeg læste, forsvandt jeg dybt ind i 'Caravals' verden. Når jeg var tvunget til at lægge bogen fra mig, længtes jeg efter dens sære univers (og mit boy-crush).
She imagined loving him would feel like falling in love with darkness, frightening and consuming yet utterly beautiful when the stars come out.
Bogen afsluttes fint, men med et fint lille twist, der lægger op til den næste bog i serien.