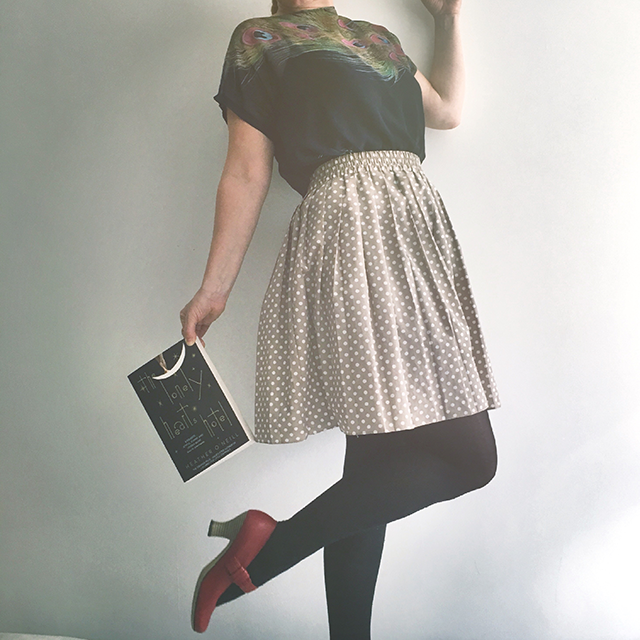 Jeg er i gang med at læse en meget smuk bog: Heather O'neills The Lonely Hearts Hotel. Det var en bog jeg først opdagede på Instagram, og faldt for dens smukke cover. Jeg var lidt forbeholden, da jeg lige var blevet skuffet over den skrækkelige The Midnight Dance som jeg også købte efter at have set, hvor smuk den var på Instagram.
Men The Lonely Hearts Hotel har ikke skuffet mig. Den er simpelthen så fortryllende fin. Det er en klassisk historie om en dreng og en pige, der mødes på et børnehjem og skaber magisk glæde i deres ellers tragiske og triste tilværelse. Historien er så fin og livsglad og jeg bliver ved med at se den som en musical for mit indre øje. Den kunne blive en fremragende musical en dag.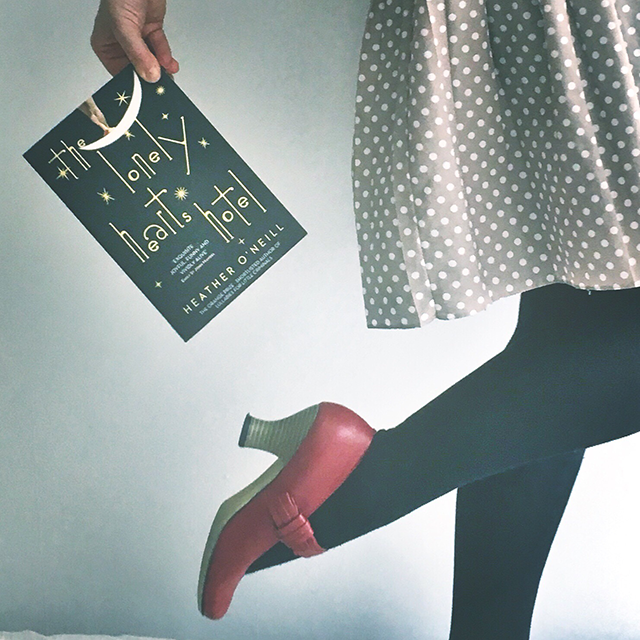 Toppen er en gammel sag fra Topshop, nederdelen en gammel vintage kending og skoene er Hush Puppies: et par jeg havde i grønne, og elskede dem så højt, at jeg også købte dem i røde.
Edith er til sleepover hos sin mormor og morfar i dag, så Mr. Boyfriend og jeg har lidt alene-tid. Vi har drukket te på altanen og om lidt skal vi ned på Mahalle og spise frokost. Den ligger i vores gade, så jeg er gået forbi flere gange og maden ser virkelig god ud. I aften skal vi være hjemme og spise bøffer, binge Sex & the City og køre is ned.
Håber, at I også har en god weekend!