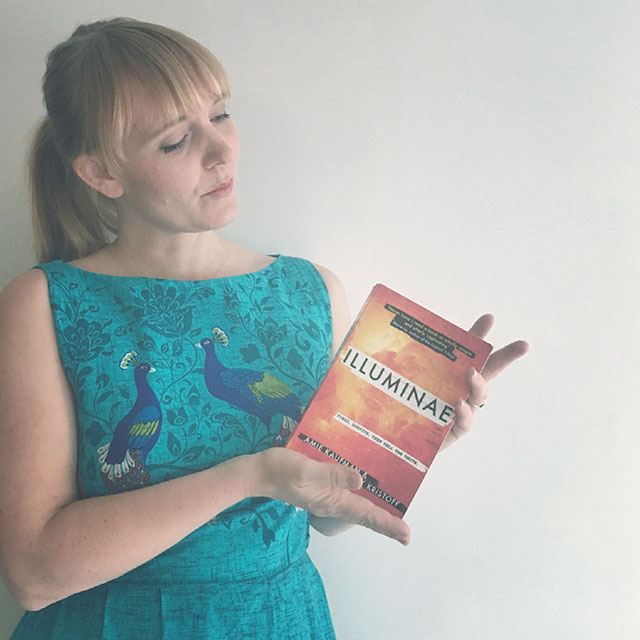 Jeg er lidt over halvvejs i den første bog i The Illuminae Files-serien. Det er et fantastisk koncept: rum sci-fi fortalt gennem hackede filer, sorte bokse og chats og e-mails. I starten var jeg meget forvirret og blev ved med at bladre frem og tilbage for at finde hoved og hale i plottet, men efter 50-100 sider begyndte den at give mening. Nu er jeg hooked!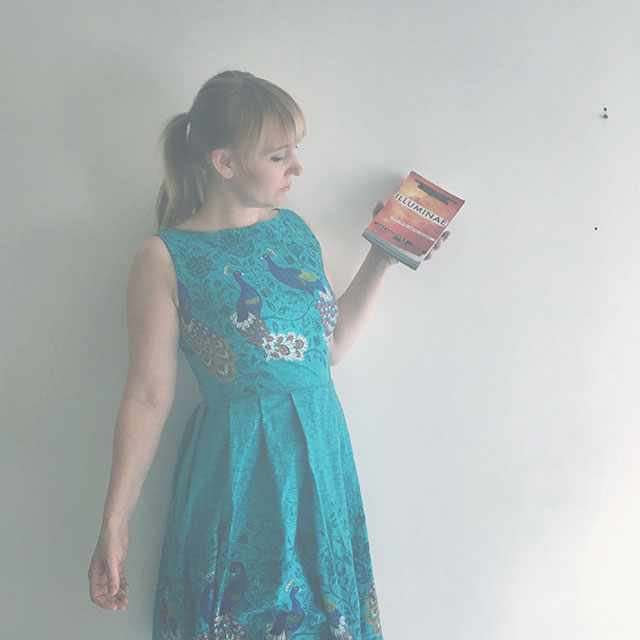 Kjolen er fra Heart of Haute købt i en af mine yndlings butikker: Mondo Kaos. Skoene er nogle ældgamle sandaler fra Aldo. De er umuligt høje og upraktiske, men jeg elsker deres enkle stil, der står godt til kjoler i print.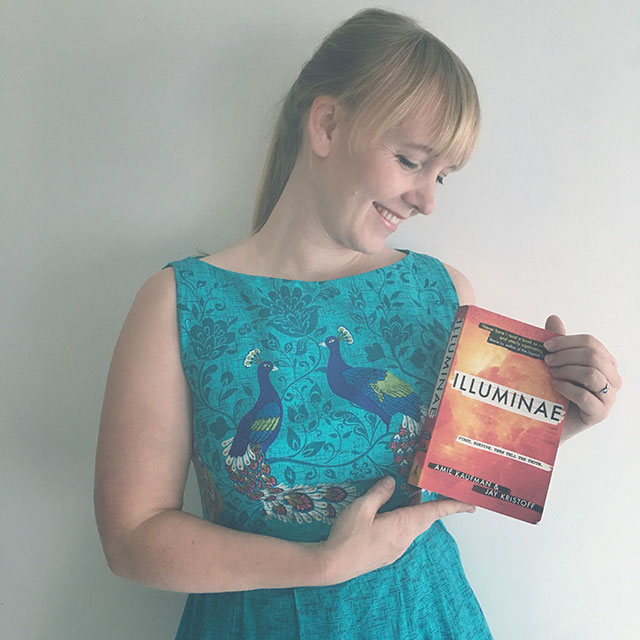 Billederne er fra i går, hvor vi fik Edith passet, gik i biografen og så Lykke-Per (OMG, hvor er den god!), spiste japansk og så videre til 4×40 års fødselsdag men champagne og jazz-band. Nu er jeg tømmermænds-træt og ser frem til at blive tortureret af en frisk Edith når hun kommer hjem (hvis I følger mig på Instagram ved I hvad jeg taler om).