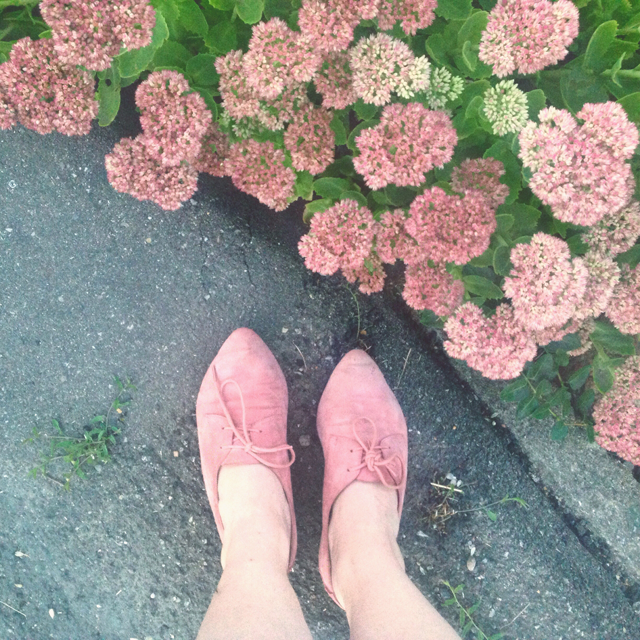 I've spent the last week in a summer house with Mr. Boyfriend. The weather was brilliant and we did nothing but read books, take naps and prepare food. I left much of the latter to Mr. Boyfriend, though … But I knitted some cute little things, I'll show you some other time. I wore my Edith & Ella shoes a lot. They are comfy and pregnant-lady friendly.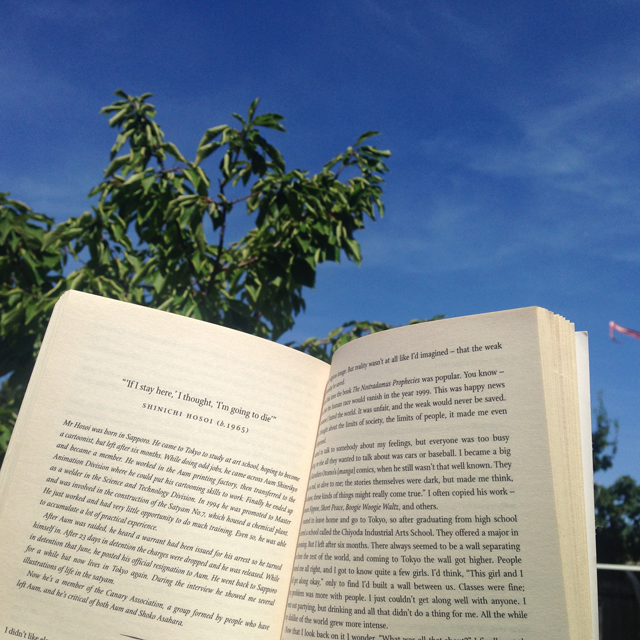 As for the books: I made it through Murakami's Underground, which was a scary read on Tokyo's gas attack in the 90s. After that I needed something light and entertaining, so the choice naturally fell on John Green's Paper Towns. I enjoyed it a lot, but it left me longing for a different reading experience, something to shake me world a bit. Enter Edith Wharton! She never disappoints (disregarding Ethan Frome) and this little black Penguin edition made my day. I was heart broken that it was so short – I was ready to dive right into Wharton's universe for a week or so without coming up for air. But all good things come to an end. Luckily I had Betty Smith's A Tree Grows in Brooklyn to lick my wounds. I've only read about 20 pages, but it's very promising! At night, Mr. Boyfriend and I listened to Dracula, which we finished on our last day. Tonight we'll probably start listening to one of Hemingway's novels.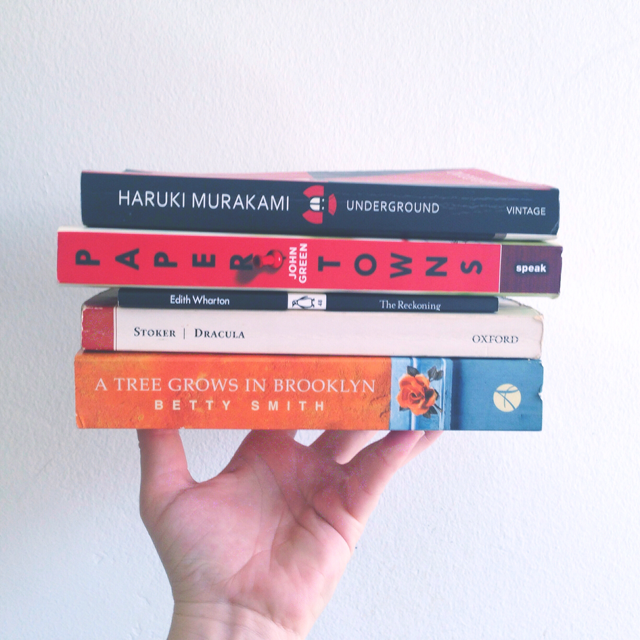 I can still squeeze into much of my old summer clothes. This white dress is an old favorite of mine. I have no idea where it's from, it's just always been there in my closet. It leaves a lot of space for a giant belly, which has been a good thing lately. I paired it with my somewhat new Banned cardigan which I got at Rockahula and my red Office shoes from London. I've got a weakness for light blue compared with bright red.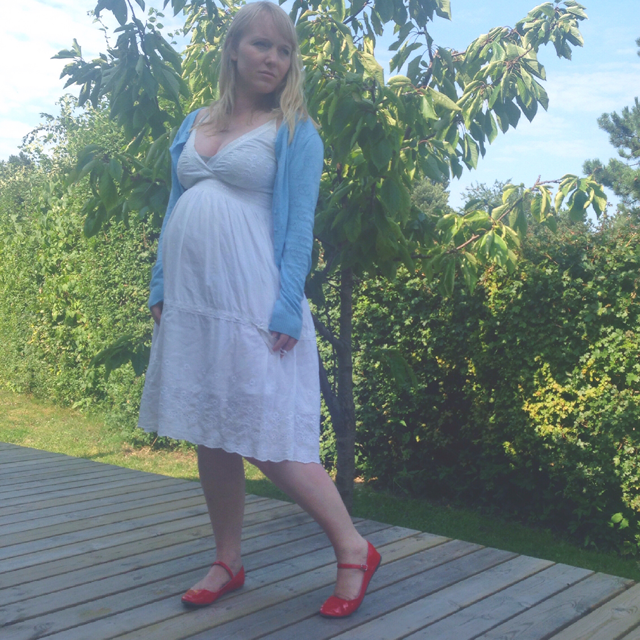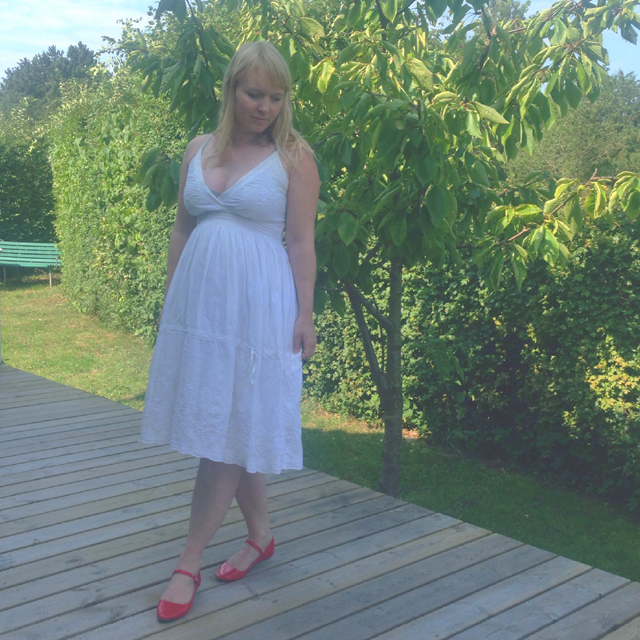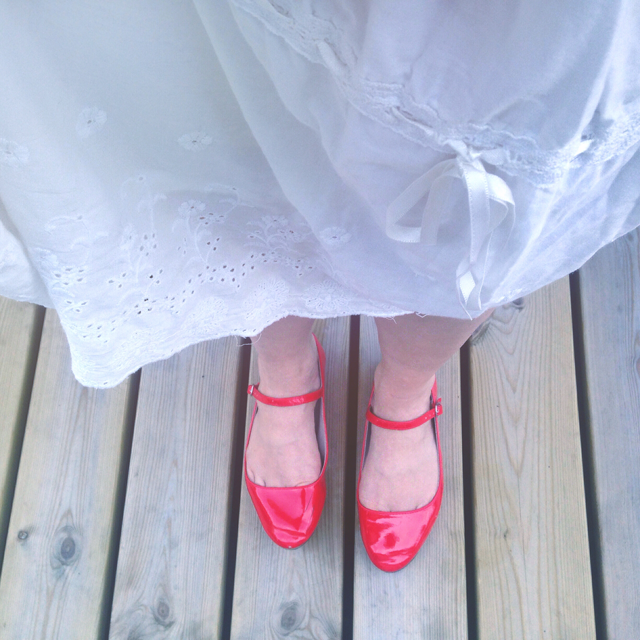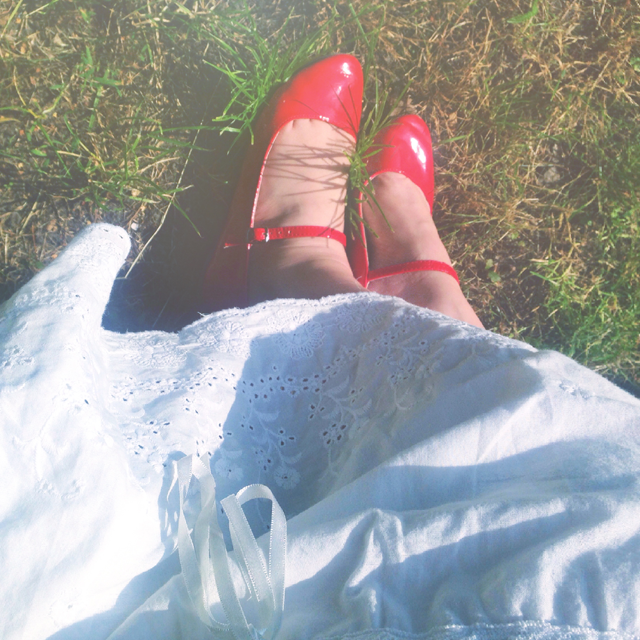 What are you currently reading?