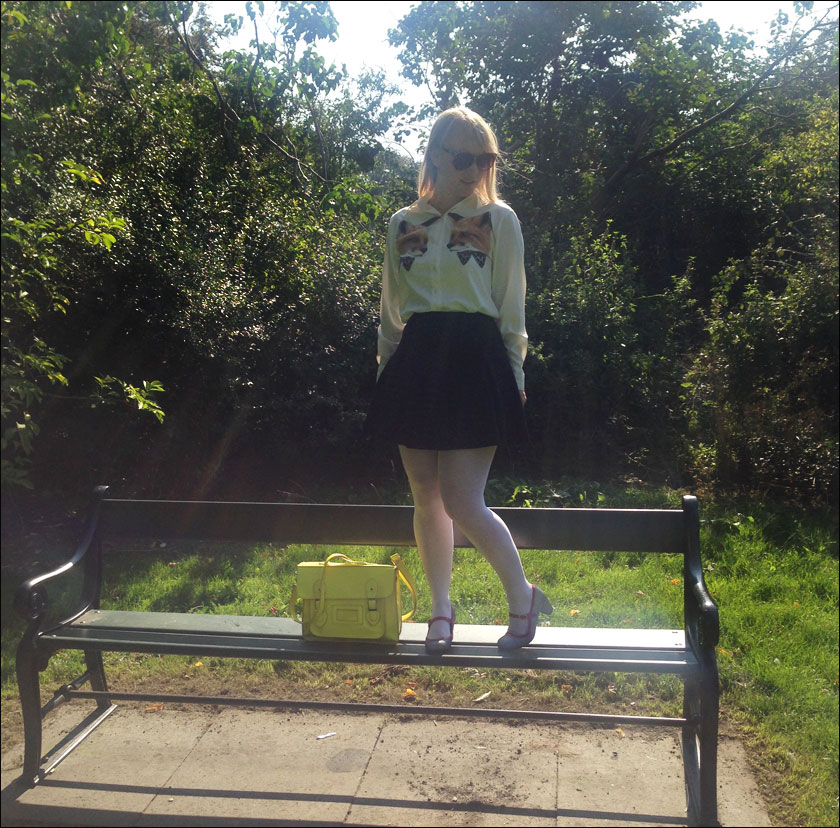 If you follow me on Instagram, you may know that I went to a Sweedish party at work last night. I managed to stay clear of the schnapps so my hangover is not so bad today. I woke up to a beautiful sunny day, and after some eggs and bacon, Mr. Boyfriend and I went for a walk. Here's what I'm wearing:
Shirt: from Found.Loved in London
Skirt: from TopShop – a birthday present from a friend
Shoes: Chie Mihara
Bag: from a market in London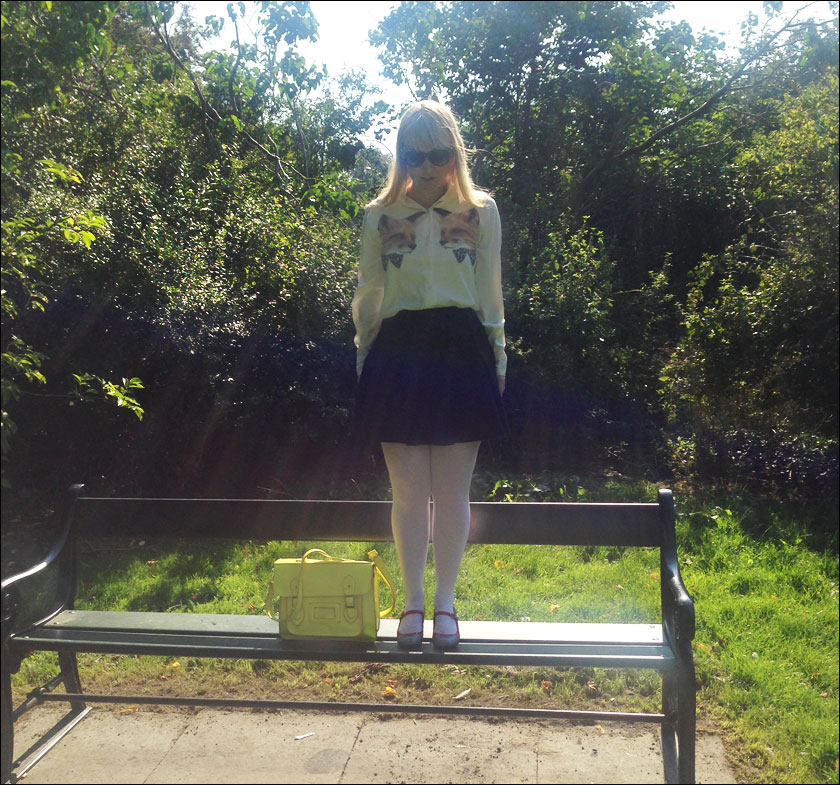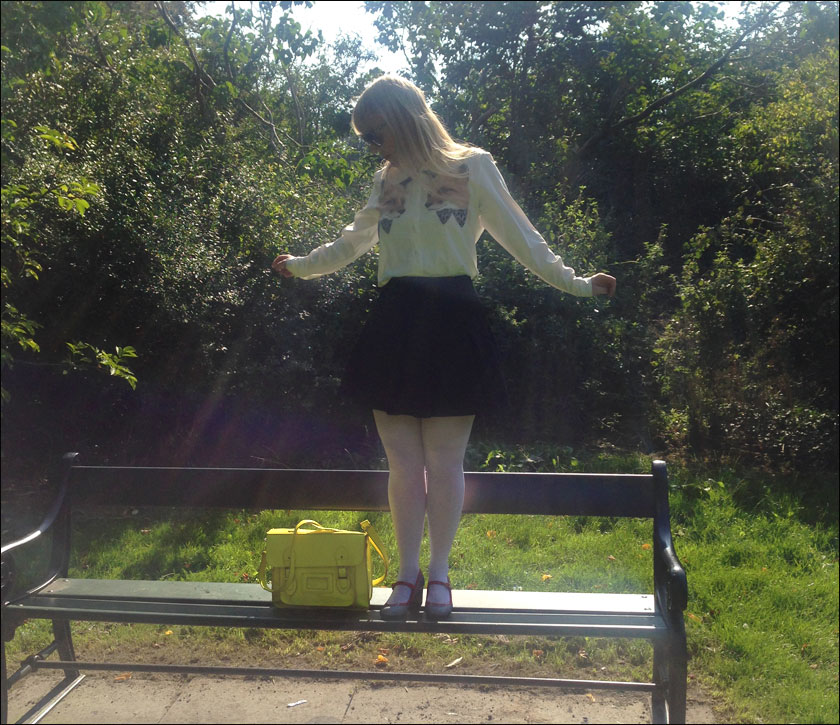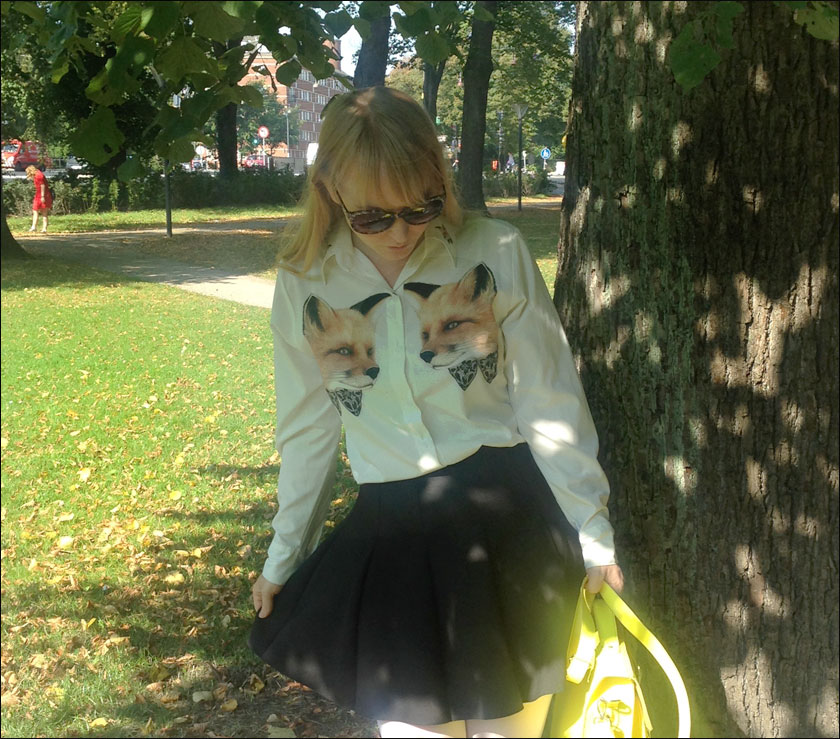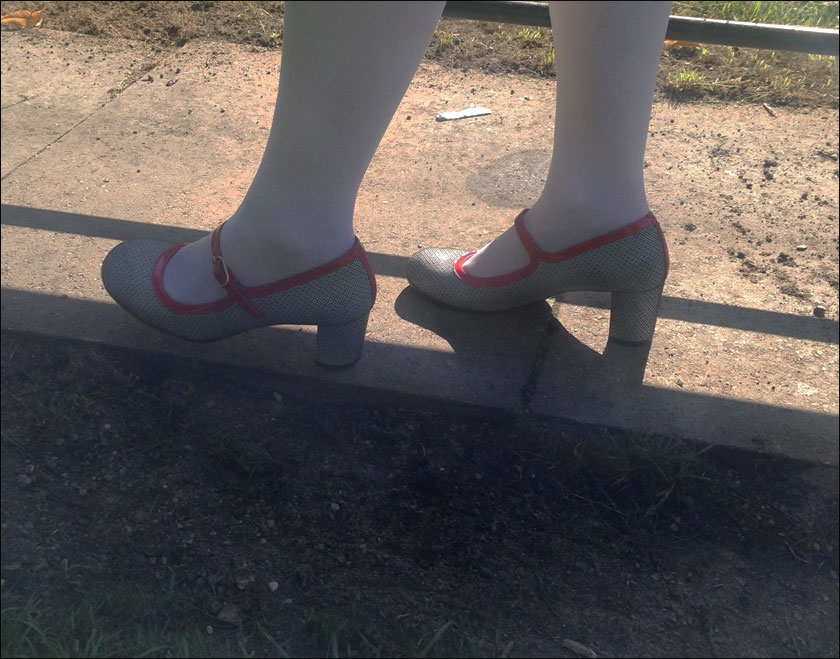 We stopped by a second hand book store on Ryesgade where I found these to lovely books. I didn't know there was a book about Jane Austen's guide to dating, but what a brilliant idea! I couldn't resist the Astrid Lindgren book as I had this exact copy as a child – yes, I'm getting sentimental.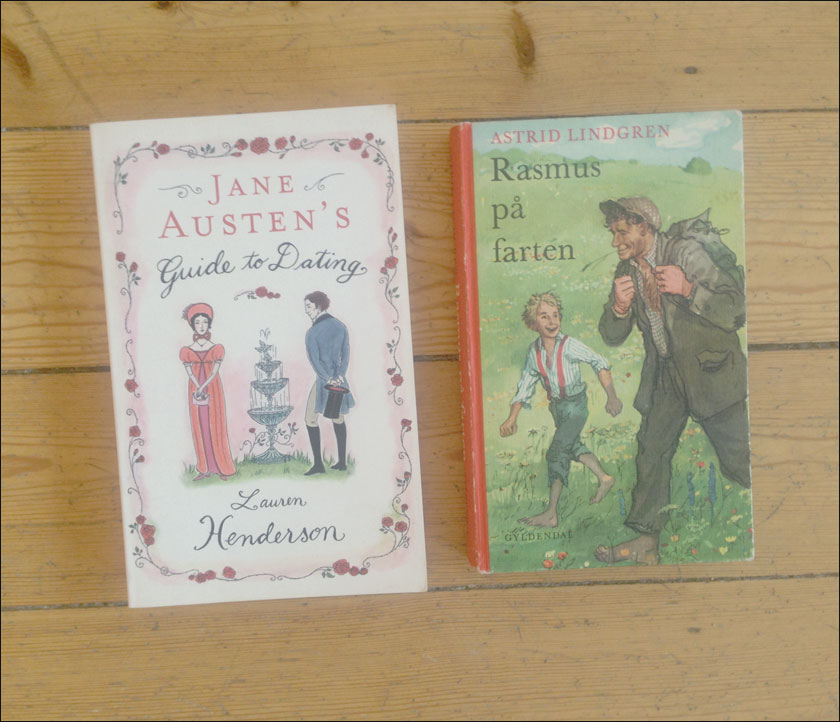 After our book shopping, we had coffee and cookies and read a bit at Ricco's. I'm currently reading Murakami's new novel, which I really enjoy. (Is it me or does he just get better and better?) Now I'm going to relax and bit and pretend that I'm hungover – the best part of partying is being allowed to eat crisps and drink sodas the next day. So that's what I'll be doing for the next couple of hours – plus some Netflix (I'm watching Suits) and a my new knitting project.