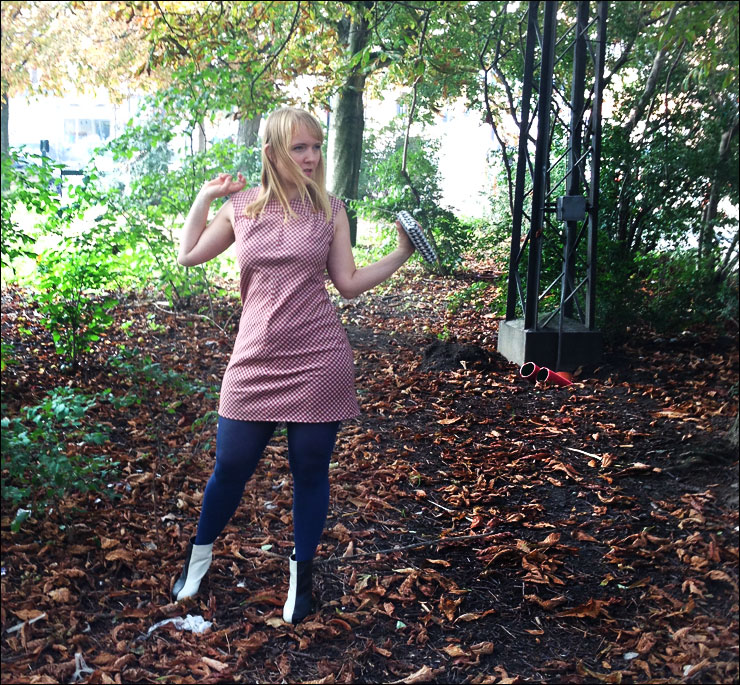 Here's what I'm wearing on this sunny Saturday in Copenhagen: a vintage 60s dress from Beyond Retro, which I purchased last spring in London. The purse is from Rude on Istedgade and the shoes are of course by Lola Ramona. I wouldn't usually wear houndstooth print twice in one outfit, but I thought it made sense in this one, as the purse is so different from the dress in color and texture.
I couldn't resist the combination below – goody two shoes vs. pouting bitch 😀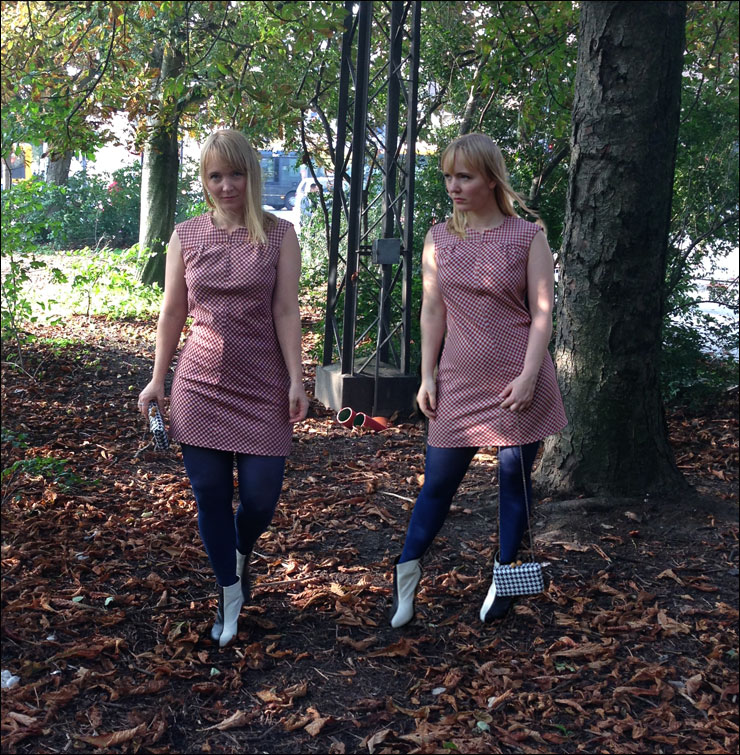 The Lola Ramonas are a favorite pair of mine – I'm a sucker for the black/white combination. There used to be white bows on them as well, but I removed them to make the look more clean cut 60s. The wooden heel is a brilliant touch – which I just noticed matches the knobs on the purse.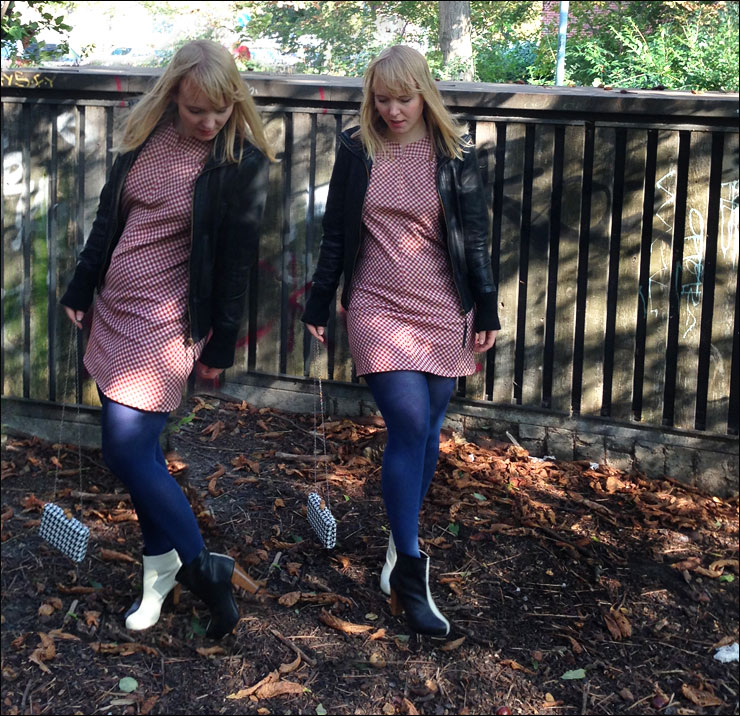 Have a nice weekend!