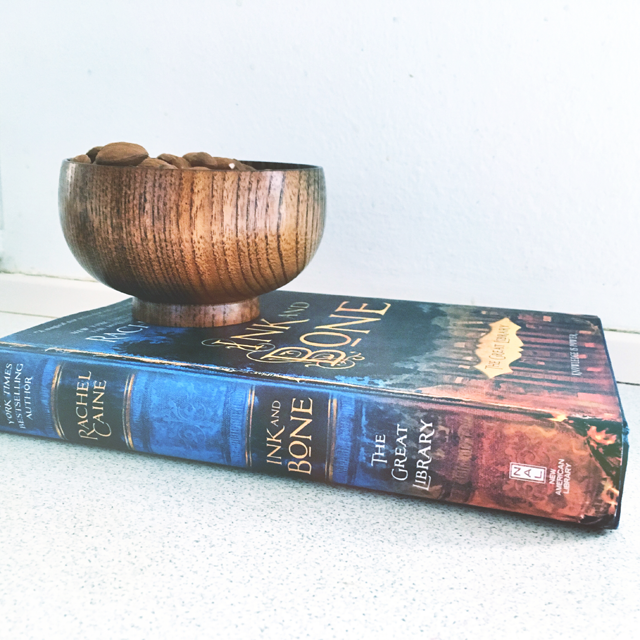 A confusing fantasy about books and the fear of knowledge. A concept with great potential, but poorly executed.
Ink and Bone
The Great Library #1
YA, fantasy
July 7th 2015
351
This one started out really good. A young man who loves books is sent off to study at The Great Library, meets some friends on the train and has to share room with his arch enemy while hiding his family's secret trade of book smuggling. It seemed like an amazing read for book lovers - it even smelled a bit like Harry Potter. Only with a true reader as our hero. And then there are book burners, Obscurists, hidden agendas, wars, and a bunch of other stuff that I just didn't get …
You have ink in your blood, boy, and no help for it. Books will never be just a business to you.
Unfortunately it was poorly executed and downright confusing. The dystopian world was never properly explained and the action seemed rushed. I enjoyed the first half though, and was looking forward to more explanations as the story progressed. This, however, never happened. Instead the second half was crammed with uninteresting action. It was a relief to finally turn the last page. Such a waste of great potential.