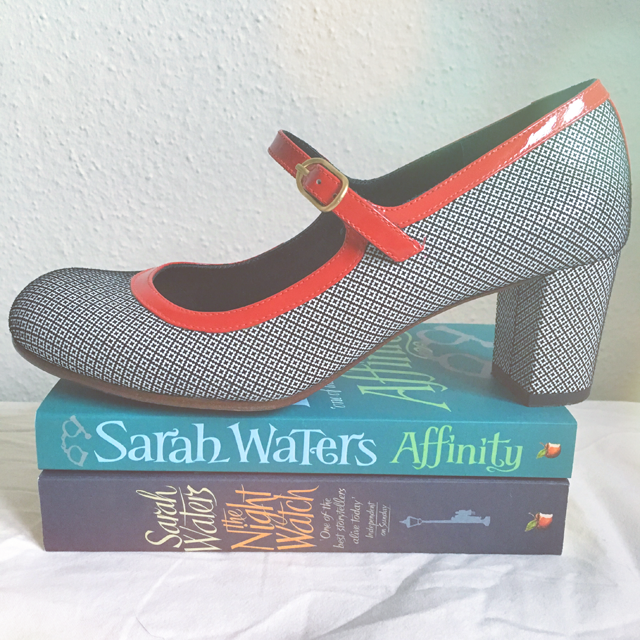 I decided to spend the Saxo-gift certificate I got for Christmas on making my Sarah Waters collection complete. I read my first Sarah Waters novel, Fingersmith, in 2011 and had a good time with it, even though I thought it was a bit far-fetched and a tad silly. In 2013, I read Tipping the Velvet and adored every single page. I loved it so much that the novel made its way to my top 5 books of 2013. In 2014, Waters published a new novel, The Paying Guests, which was a huge disappointment. A couple of months ago, I read The Little Stranger and was again overwhelmed by her story telling, and decided I had to read all her novels.
I like the concept of her stories, which usually take place from Victorian England to the 1940s or thereabout. They are often told from a lesbian perspective and the plots are crammed with twists and turns. It's forget-about-the-world-and-get-lost-in-the-story books. Utterly delicious! And now I have two more to dive into: Affinity, which is about an upperclass lady and a women's jail in Victorian London, and The Night Watch about three women and one man in London, 1940.
I think I'll save them for a rainy day, and take comfort in looking at them on my shelf. I love having something to look forward to.
Have you read anything by Sarah Waters? What did you think?