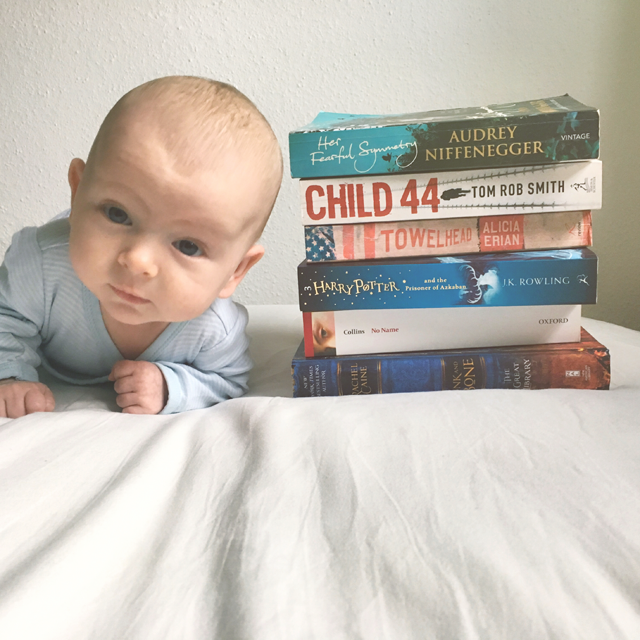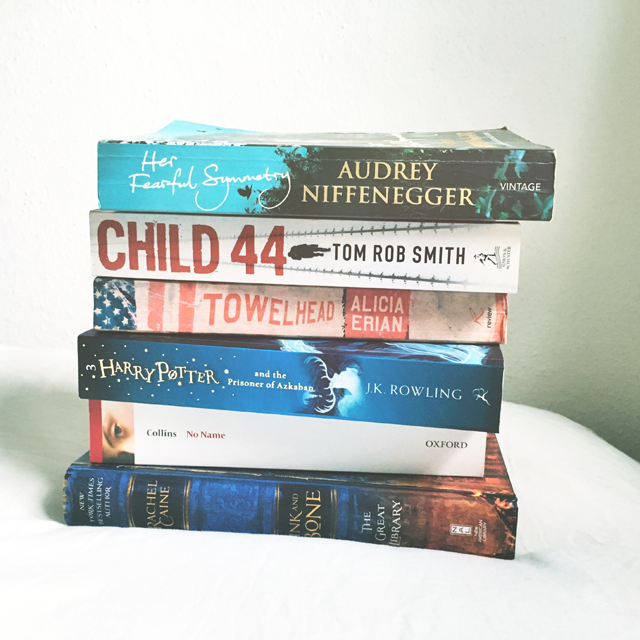 January was the month when things started to fall into place. Throughout December, Edith had suffered from a bit of colic, which was heartbreaking, but at the beginning of January, it suddenly stopped. It's a relief she's not in pain anymore and she's a much happier baby. Around the same time, she started smiling and make much more eye contact, and we've settled in a very good routine with small things to look forward to every day. Like the two hour walk we take almost every day, where she gets a good nap and fresh air, and I get exercise and listen to an audio book. And the hot chocolate Mr. Boyfriend prepares for me when we get home. And after dinner, when she's usually awake and just likes hanging out with us while we're binging Netflix (we're currently watching Modern Family). I think it's safe to say that my baby blues is as good as gone! It's a quite unique experience to follow a little individual discovering the world and her own capabilities. And she still allows me to read books and blog! I must remember to thank her some day …

In January I read: 6 books (2 physical books, 2 e-books and 2 audios). That's a lot more than I thought possible. The 2 e-books were read while breastfeeding or when Edith decided that my arms are the only place to nap, and the audios are from our many many walks. The 2 physical books were precious me-time 🙂
Best read: My reread of the always amazing Harry Potter and the Prisoner of Azkaban. Best idea ever – it helped me through my baby blues.
Most disappointing read: Ink and Bone – great potential gone to complete waste.
Books bought: 2 books by Sarah Waters – I'm really looking forward to reading those!
Blog posts: 12 – which is quite a lot for me! I think I've got better at prioritizing my time after Edith came into my life. When she's asleep, I know that if I'm lucky I'll have 40-50 minutes until she awakes, so I won't waste it on facebook etc. I use it to read, knit or blog – without spending too much time thinking over what I want to do. And some days, like today, I decide to skip showering and blog instead.
In February I'll read: Washington Square by Henry James as a group read on Goodreads. I've already started it, and it seems very promising. And I've decided to give The Shadow of the Wind a second chance. I tried reading it about 3 years ago, but didn't like it. It has some amazing reviews, so I've always felt that I should try again.
In February I'll buy: 0 books – my birthday is coming up, so I'm working on a wish list and hoping for some little square packages 😉
Reading challenge status: I've read 6 of 25 books, which means that I'm now 4 books ahead of schedule!

What did you read in January? And what do you have planned for February?