She'd been disappearing for so long that she didn't know how to stay.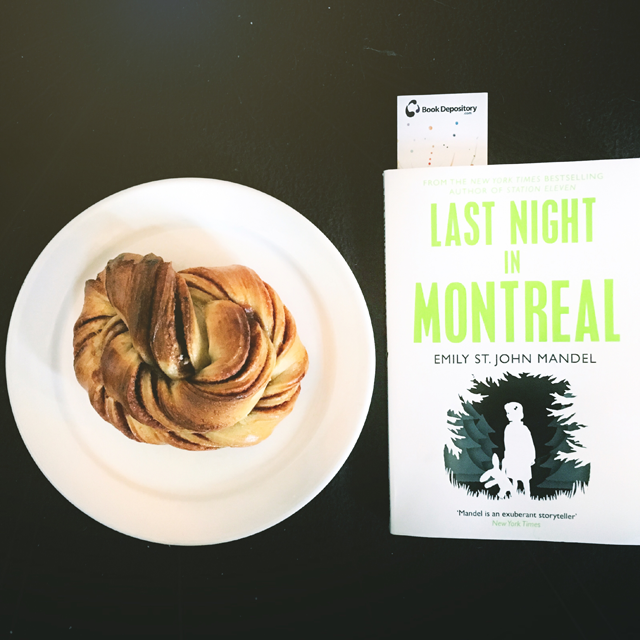 Title: Last Night in Montreal
Author: Emily St. John Mandel (author of Station Eleven)
First Published: 2009
My Rating: 3 of 5 stars (average rating on Goodreads: 3.57)
I would recommend this book to you if: you like books about troubled girls.
The Beginning: No one stays forever.
Lilia has spent most of her life leaving people and places. It's all she has ever done for as long as she can remember; from the day she was abducted by her father until the day she leaves her boyfriend, Eli, in New York. She travels from place to place, has short connections with people, until she feels forced to leave. When Eli won't let her go, she's forced to face her forgotten past. On the sideline we follow a detective who's obsessed with her case, and the consequences it has on his life and family.
It was never very easy to reach her, like loving someone who was rarely in the same room.
I quite liked the concept for this novel. It was an interesting story, the characters were complex and it was well written. It started out very good and I thought it might be a 5-starred read. But it seemed like Mandel was trying to cram too many things into one very short novel. I would have liked more focus on Lilia, more details from her life on the road with her father. I didn't care that much for the story about the detective and his daughter. I might have cared more if we were given the chance to dive deeper into the story with more details. I must also add that my expectations were a bit too high after reading Mandel's amazing novel Station Eleven.