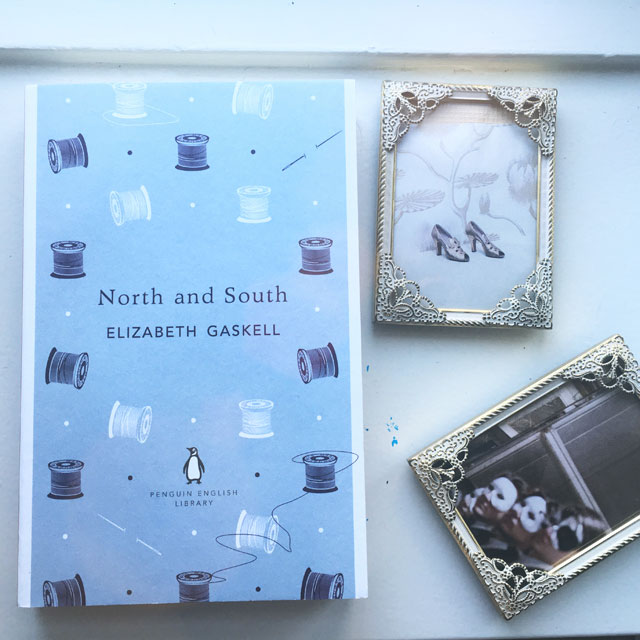 This review is also available in English
Titel: North and South
Forfatter: Elizabeth Gaskell
Først udgivet: 1854
3/5 stjerner
Margaret Hale er en ung kvinde, der flytter med sin familie fra landet til en industriel by, hvor alt er anderledes end hun er vandt til. Der er en anden jargon, ukendte sociale normer, og en type mennesker hun ikke har mødt før. Hun kommer fra finere selskaber, og finder nu sig selv blandt arbejderklassen. Det ændrer hende. Eller snarere finder det en før skjult side frem hos hende. Hun føler stor passion for social retfærdighed, knytter anderledes forhold til en ny type mennesker, bliver voksen, hvor hendes forældre ikke slår til, og hun udvikler følelser for en mand hun instinktivt hellere vil skændes med.
Alt sammen danner grundlag for en glimrende historie. Og den var sådan set også fin og interessant nok. Men den manglede desværre sjæl og charme. I en kommentar til en tidligere post, skrev en af bloggens læsere, "I feel like Gaskell doesn't quite have Jane Austen's sense of humor", og det må jeg give hende ret i. Havde Jane Austen haft fingrene i 'North and South' havde hun med garanti tryllet humor og sarkasme frem blandt siderne. De lidt ynkelige forældre havde været et humoristisk indslag, nabo- og venskaberne fyldt med varme og humor, og kærlighedshistorien havde givet sommerfugle i maven.
But the cloud never comes in that quarter of the horizon from which we watch for it.