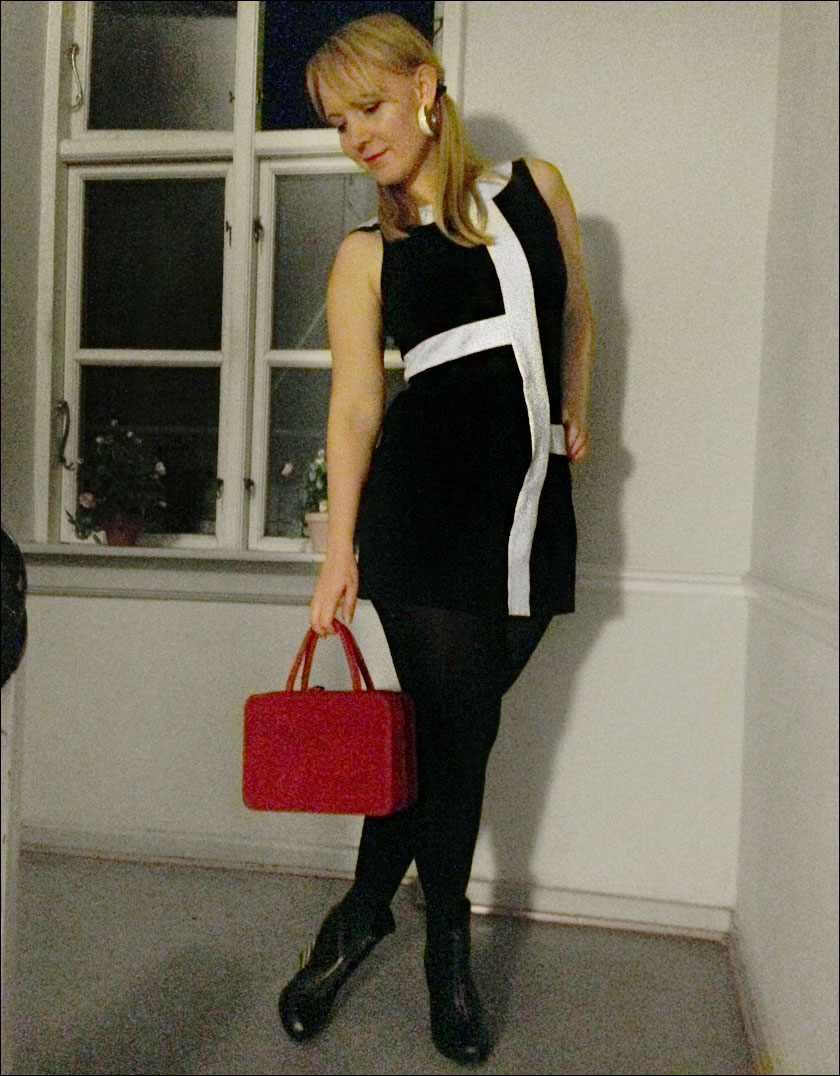 As much as I love colors, I have a thing about black and white. I adore these extreme contrasts. Do I have to say that I love black and white dresses too? The dress I'm wearing in the pictures is my latest from Osbæck Vintage here in Copenhagen. I wore it on Mr. Boyfriend's birthday last Friday. We celebrated at the Japanese restaurant, Bento, and snapped these photos on the way. Sorry for the poor quality – it was getting dark and we'd had a little too much wine.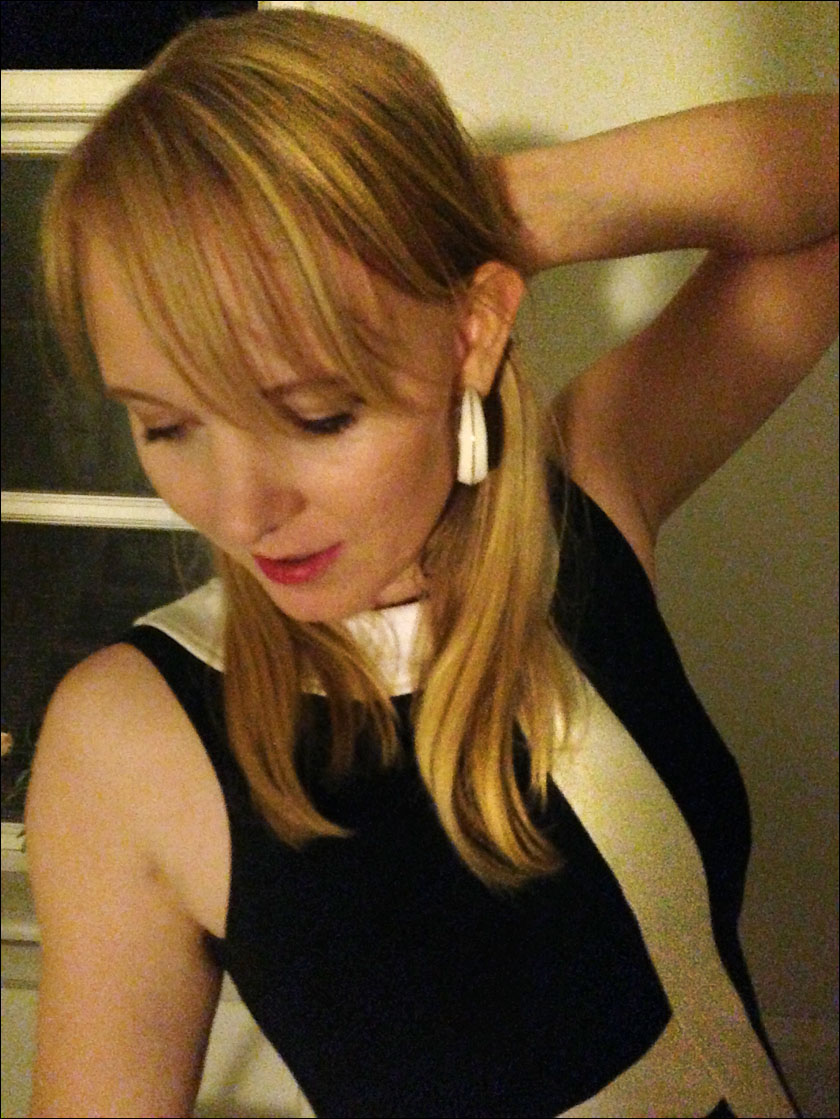 Ever since reading The Night Circus, I've had a thing for adding a little bit of red to my black and white outfits. If you haven't read this book yet, make sure you do! It's the most beautiful and visual novel I've ever read. It's not just a story, it's a black and white atmosphere with a dash of red magic. My dash of red in this outfit was red lipstick and my new favorite red vanity case from Osbæck Vintage. The boots are from Lola Ramona.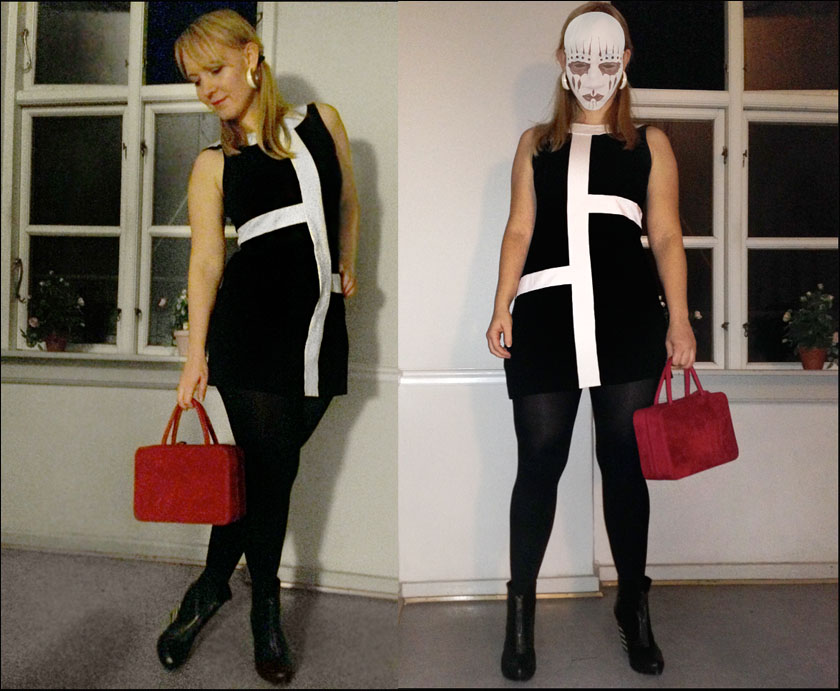 While editing the photos, I thought I'd try something fun to celebrate that it's almost Halloween – the contrasts in these two pics made me laugh, so I just had to show it to you.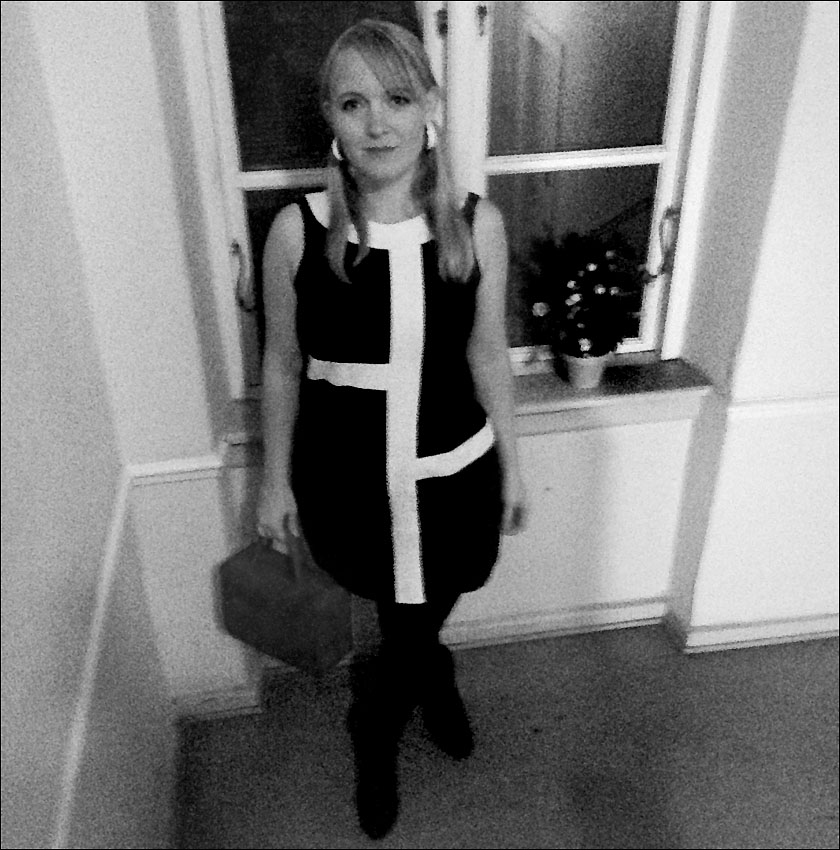 A black and white dress that always amazes me is the one Julianne Moore wore in A Single Man. It's absolutely stunning! And it's one of the few movies that actually does the book credit. You can read my review of the book here.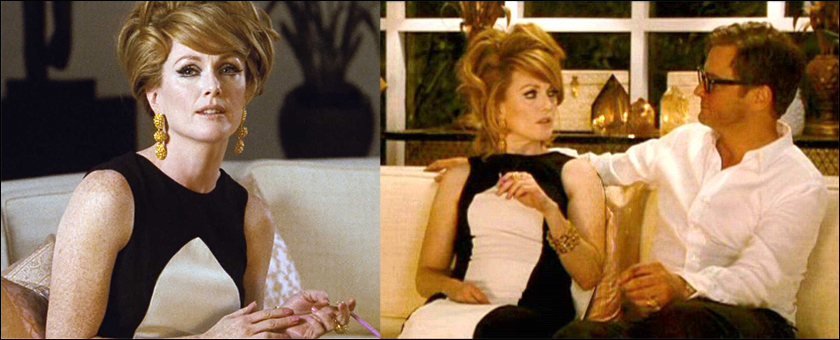 I spend a lot of time searching for great looks on sites like Lookbook where you can post your outfits and hype each other's looks. I tend to fall for the black and white outfits, and thought I would share a few of them with you – like a special black and white edition of Looks I Like. The first one is a simple, yet beautiful 60s dress. Such a classic! Click on the picture to see the original.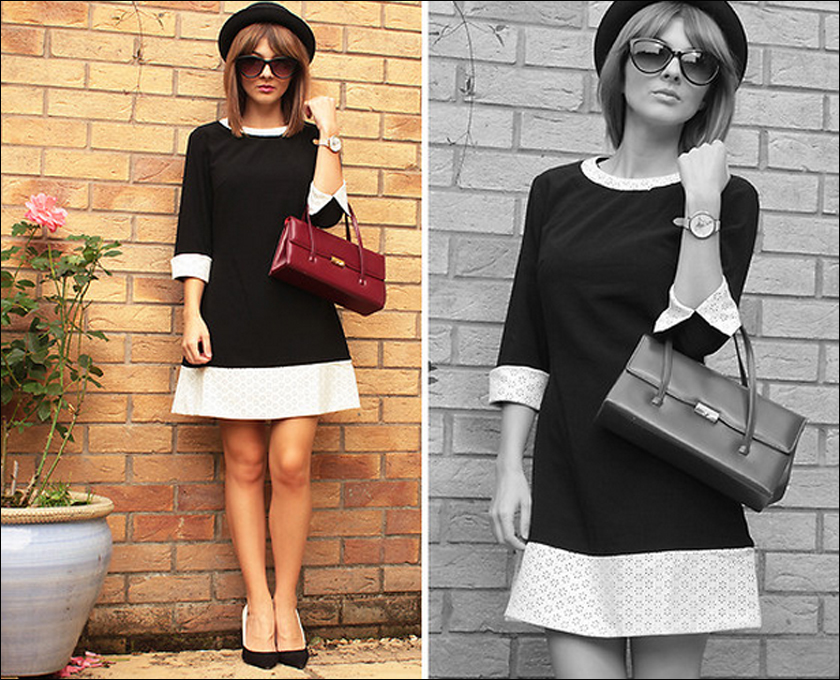 The other black and white outfit I want to show you is one of my favorites! Isn't it stunning? I can't get over how cool it is! I would love to have something like this. It's retro, disco, elegant, funky, classic and creative – all in one outfit! I would wear it with a colored bag – perhaps my red vanity case. Unfortunately, this look will never me mine – the top and skirt are both ridiculously expensive.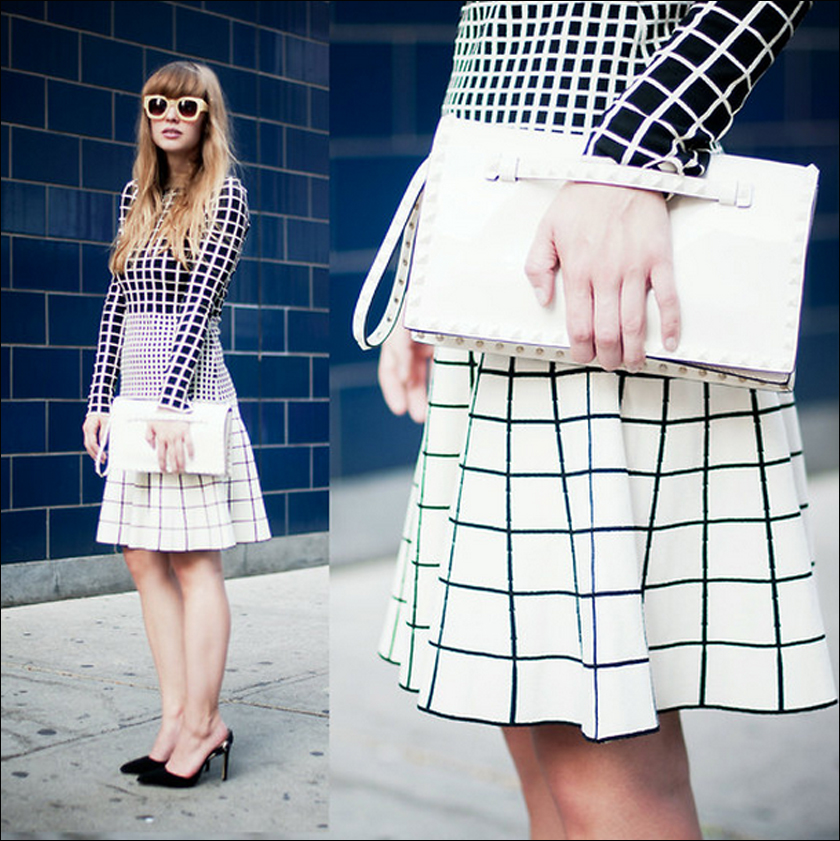 I hope you all enjoyed this post and have had a lovely weekend. I've celebrated Mr. Boyfriend twice:Last Friday at Bento and again to day where we had some family over for brunch, a walk in Fælledparken (it was such a beautiful day!) followed by a cup of well-deserved tea. Now I'm gonna withdraw with The Walking Dead. Enjoy the last hours of the weekend – I'll be back soon with a review of Margaret Atwood's latest novel.