There is no God and we are his prophets.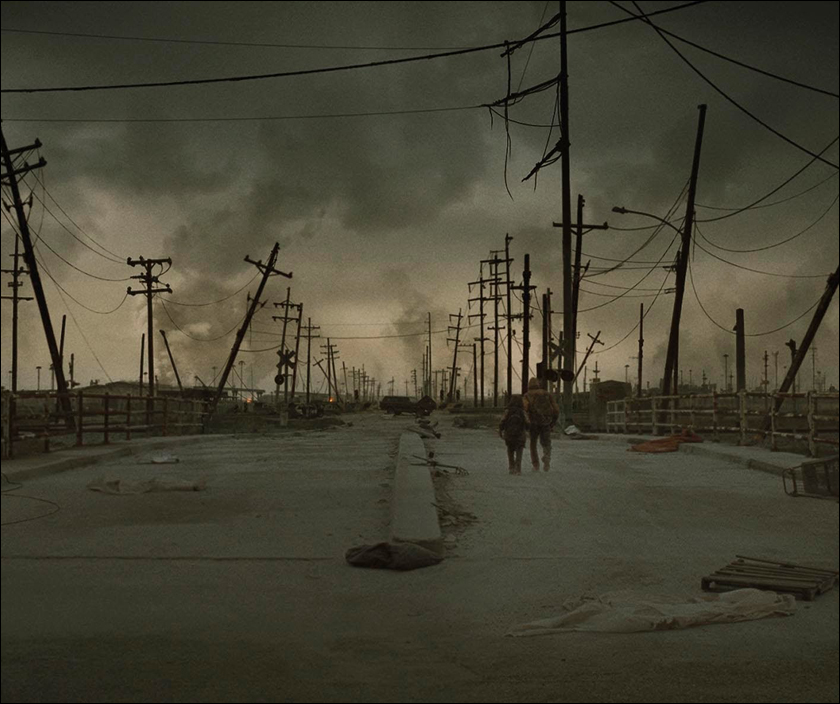 Title: The Road
Author: Cormac McCarthy
First Published: 2006
My Rating: 5 of 5 stars (average rating on Goodreads: 3:93)
I would recommend this book to: Readers who like dystopia, horror and excellent writing.
The Beginning: When he woke in the woods in the dark and the cold of the night he'd reach out to touch the child sleeping beside him.
This book had me from the very beginning. It mesmerized me. There's nothing I can say that can do it justice. It was brilliant!
We follow an unnamed man and his unnamed son on the road, going south in a deserted world. They have nothing but each other and a gun to defend themselves against the "bad guys".
We never learn their names and we never learn what has happened to the world. That really set my imagination running wild! I guess that was part of the brilliancy of the story – we don't get everything served on a silver platter. I like that.
Reading The Road was an emotional roller coaster that mostly went downwards. It went upwards a few times, but you knew the only way was down. And down. The man knows that they're going to die; it's just a matter of when.

What would you do if I died?
If you died I would want to die too.
So you could be with me?
Yes. So I could be with you.
Okay.

The writing was perfect and beautiful. I clung to every word. I listened to the audio version but have to get a "real" copy – it needs to be in a special place in my collection. I don't think I've ever read anything like it before: it was beautiful, clever, heart breaking, thrilling, scary, interesting, poetic, philosophical … I can't explain how good it is.

You have to carry the fire.
I don't know how to.
Yes, you do.
Is the fire real? The fire?
Yes it is.
Where is it? I don't know where it is.
Yes you do. It's inside you. It always was there. I can see it.