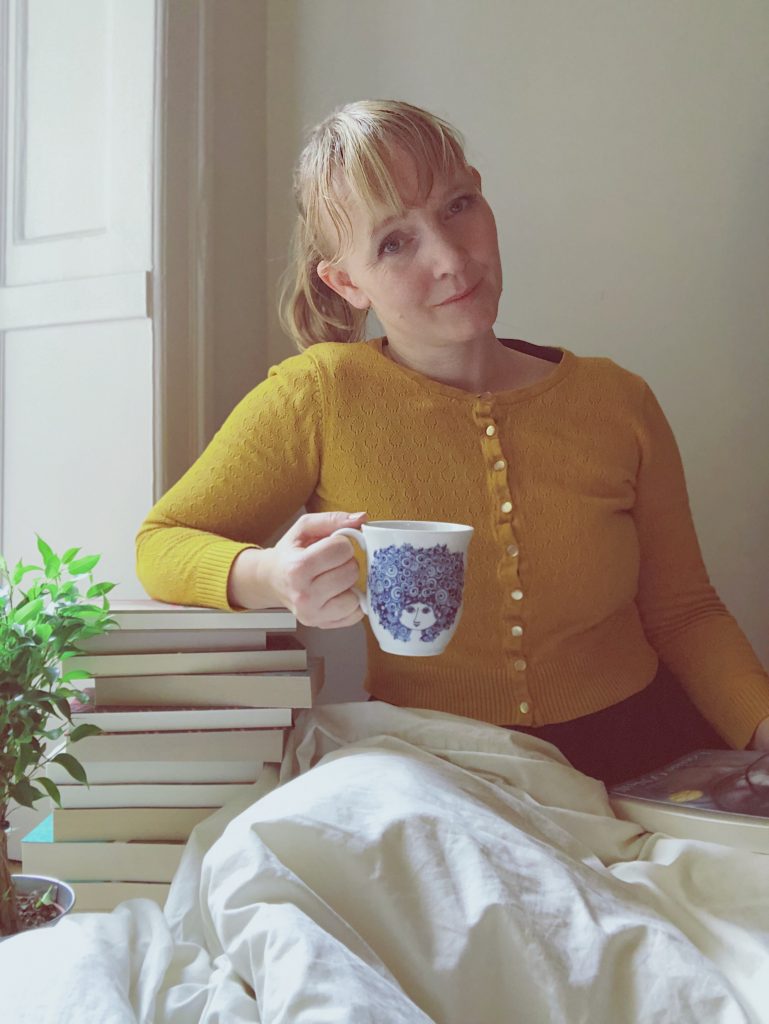 … budt efteråret velkommen med kyshånd – havde virkelig fået nok af sol og hede.
… husket hvor nederen efterår også kan være, når man cykler på arbejde i regntøj og ens taske skal pakkes ind i plasticposer.
… rykket mig en millimeter yoga skills-wise: det har lykkedes mig at være i crow pose i 3 sekunder. Det er ikke lykkedes siden da … når jeg har den for alvor, lover jeg at lægge en video på insta.
… følt mig super inspireret blog-mæssigt, og har anmeldt så mange bøger, at jeg for første gang ever er up to date med mine boganmeldelser. Det er en mærkelig positiv følelse …
… været forbi til et event på Hovedbiblioteket og holde et lille bitte oplæg om digital litteraturformidling sammen med nogle andre bognørder
… læst 5 virkelig gode bøger
… glædet mig til de bøger, der kommer i løbet af efteråret
… snakket om forfatterdrømme (eller manglen på samme)
… funderet over konceptet bogsamling.
… eksperimenteret med mit Instagram feed
… booket en mini-ferie til London med Mr. Boyfriend i slutningen af oktober som jeg glæder mig helt vildt meget til. Vi skal ikke andet end at shoppe, læse bøger og spise dejlig mad. Er allerede nu begyndt at fantasere om, hvilke bøger jeg skal have med.