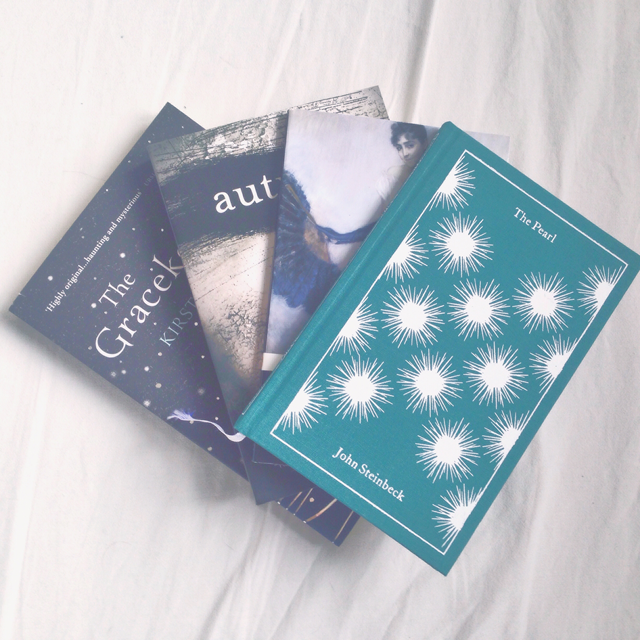 I've decided to do Dewey's Readathon again this Autumn. It's on Saturday from 2pm and lasts for 24 hours where people all over the world do nothing but read. I had such a great time back in April when I participated for the first time. I only read Jane Austen and had bought a beautiful clothbound collection for the occasion. This year, I'll spice it up a bit:
A classic: John Steinbeck's The Pearl
A reread: Henry James' Daisy Miller
A bit of fantasy: Kirsty Logan's The Gracekeeper
A dash of zombies: David Moody's Autumn
I've decided to cheat a bit this year. The thing is, that I've got a birthday party Saturday night so that's at least 6 hours that I'm out of the game. And I need my sleep (another 6-8 hours), now more than ever with the baby only 3 weeks away. That only leaves 10-12 hours to read, which is not enough for me. But that's not going to stop me from participating – who knows when I'll ever get the chance again? So I'm going to cheat. I'll just start a bit earlier on Saturday – perhaps 10am.
I'll post regularly here and blog and on Instagram.
What about you, will you be joining the Readathon?