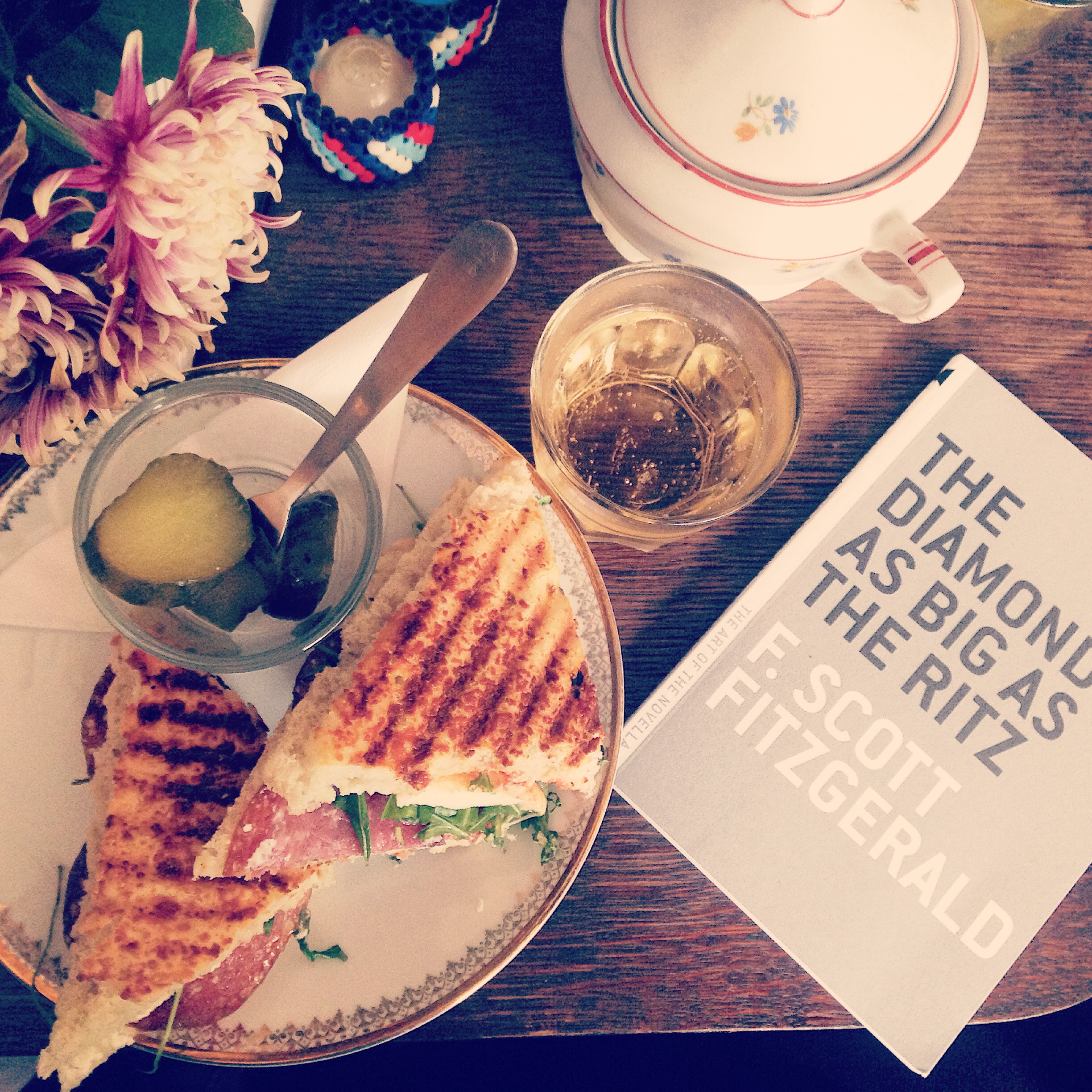 As I mentioned yesterday, there's nothing I love better that taking a break from shopping and do a bit of café-reading. When packing for Berlin, I made sure to bring only light books so it wouldn't be a problem to carry them around all day. I brought 5 books and managed to read 3 of them during my 5 days in Berlin. The first day I read the graphic adaption of Paul Auster's 'City of Glass'. I've read the real novel years ago, and it was fun revisiting the story. Next up was Fitzgerald's novella 'The Diamond as big as the Ritz', which was a weird and fun read.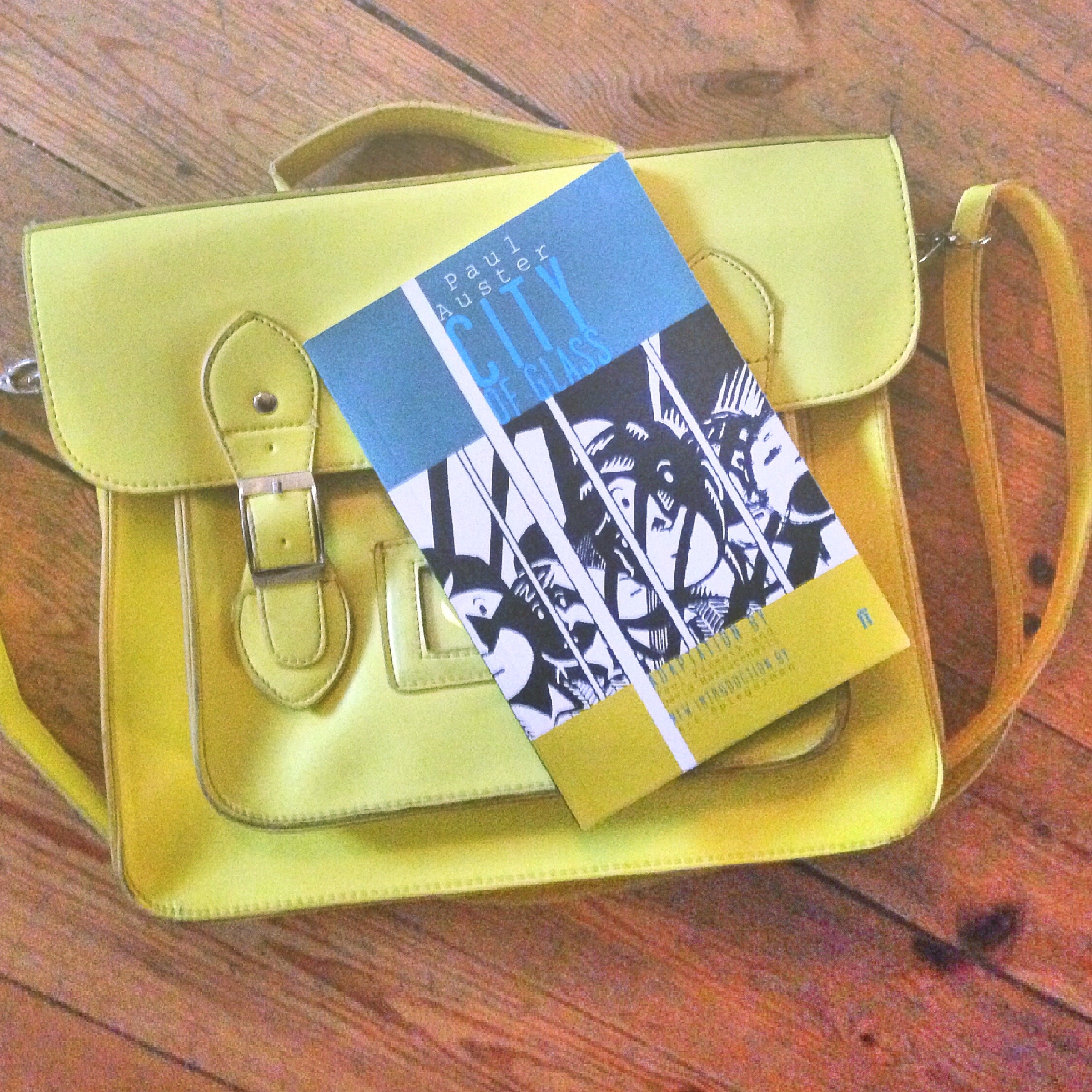 The last book was Colette's 'Gigi and The Cat'. I enjoyed 'Gigi', but was pleasantly surprised by 'The Cat' – I adored this story! Here I'm reading with some mango lassi while waiting for Thai food for lunch.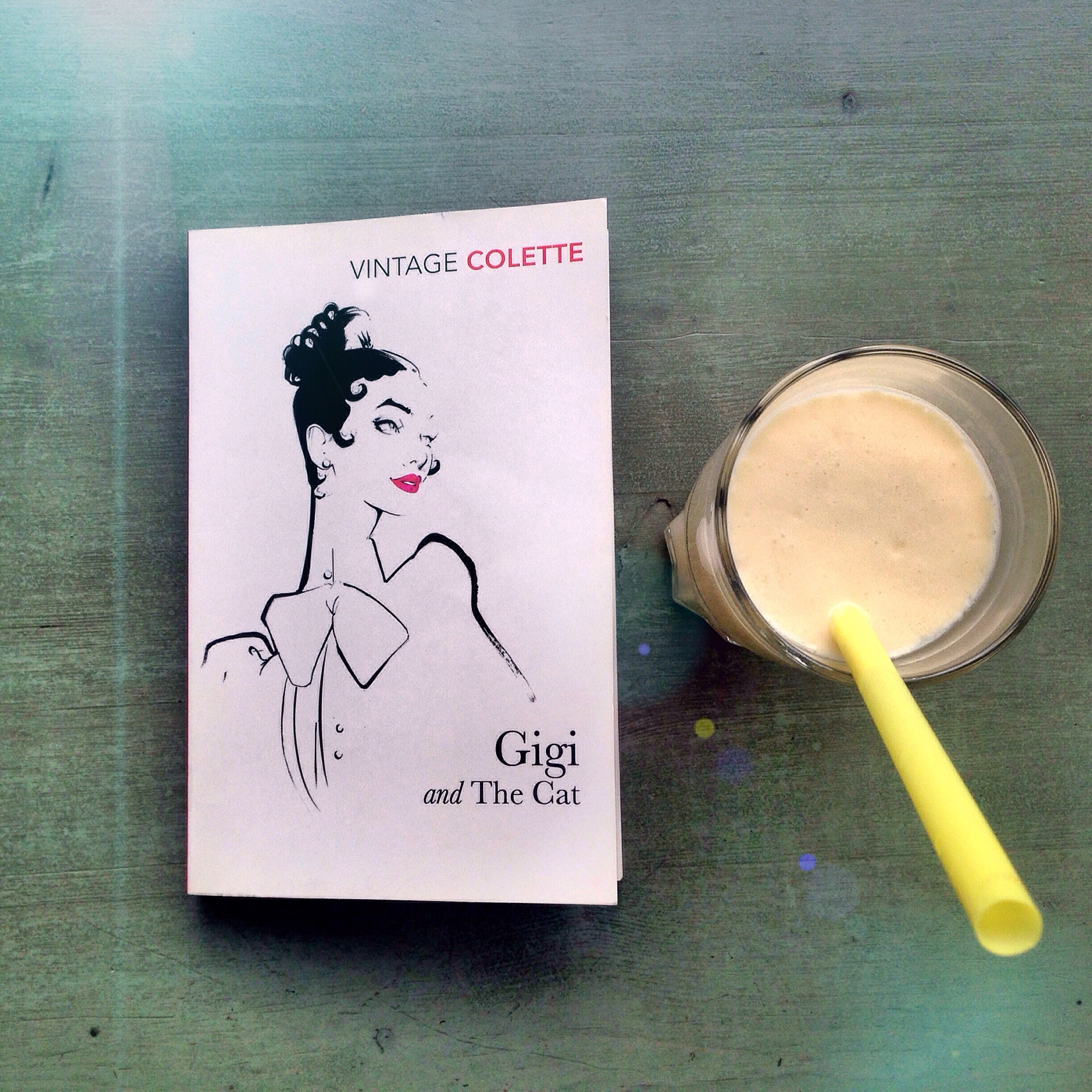 I love these book trees where people can leave books they no longer want and/or get some free books. There were a few Danish titles, but nothing to tempt me.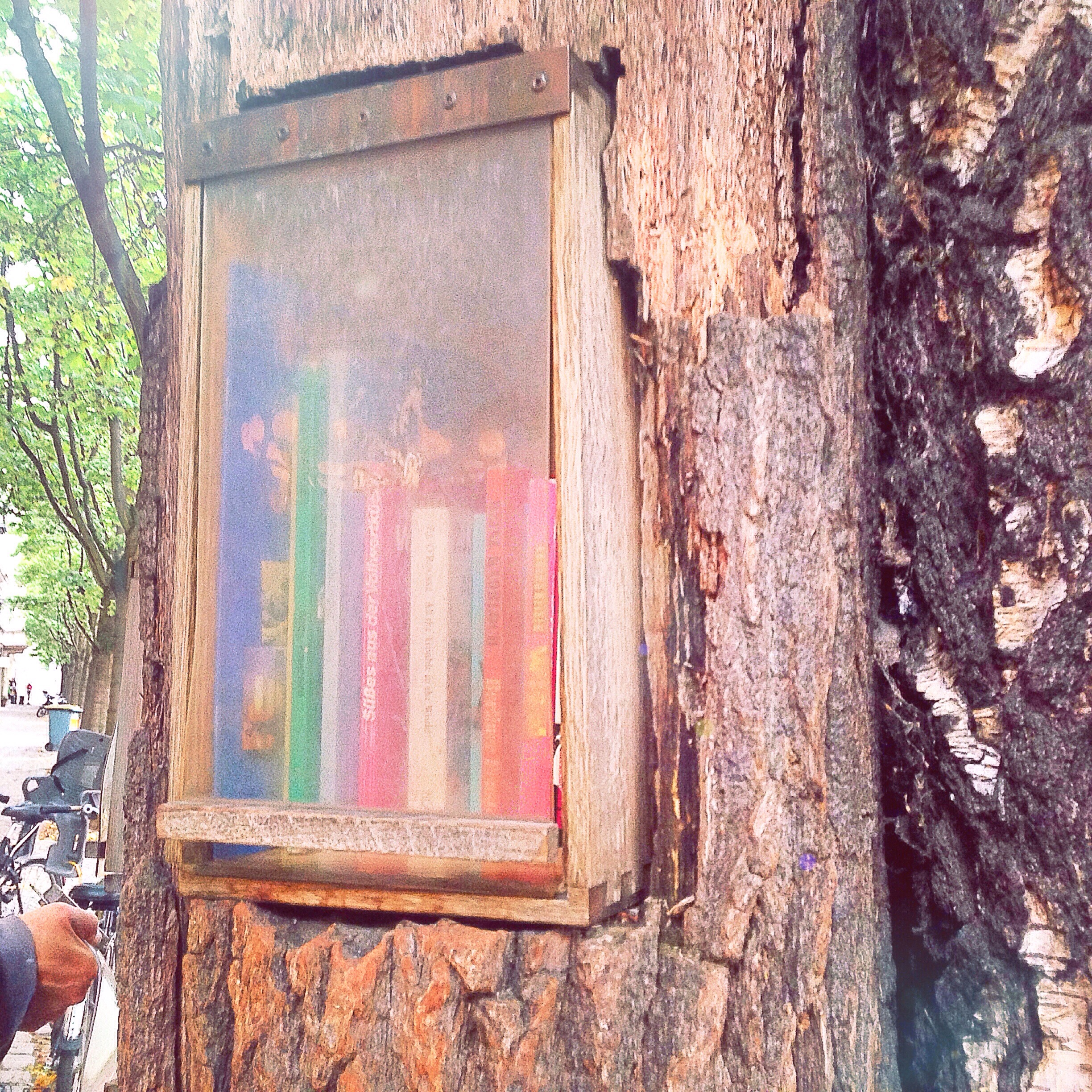 Walking around an amazing city in beautiful Autumn naturally calls for outfit pictures. I love this pencil skirt, which you can also see here.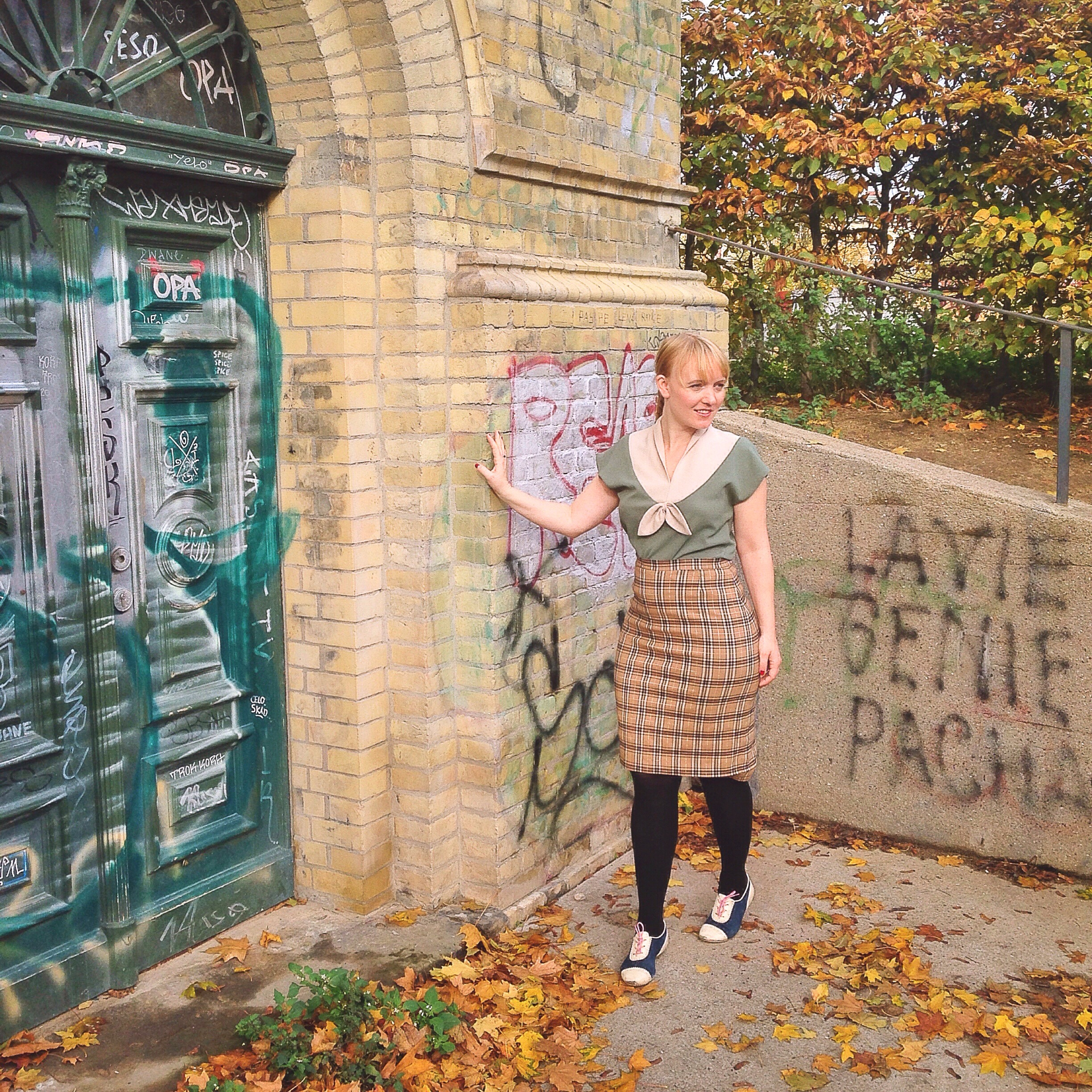 Top: Collectif
Skirt: Second hand from Twenty
Shoes: Lola Ramona