We'll be poor, won't we? Like people in books.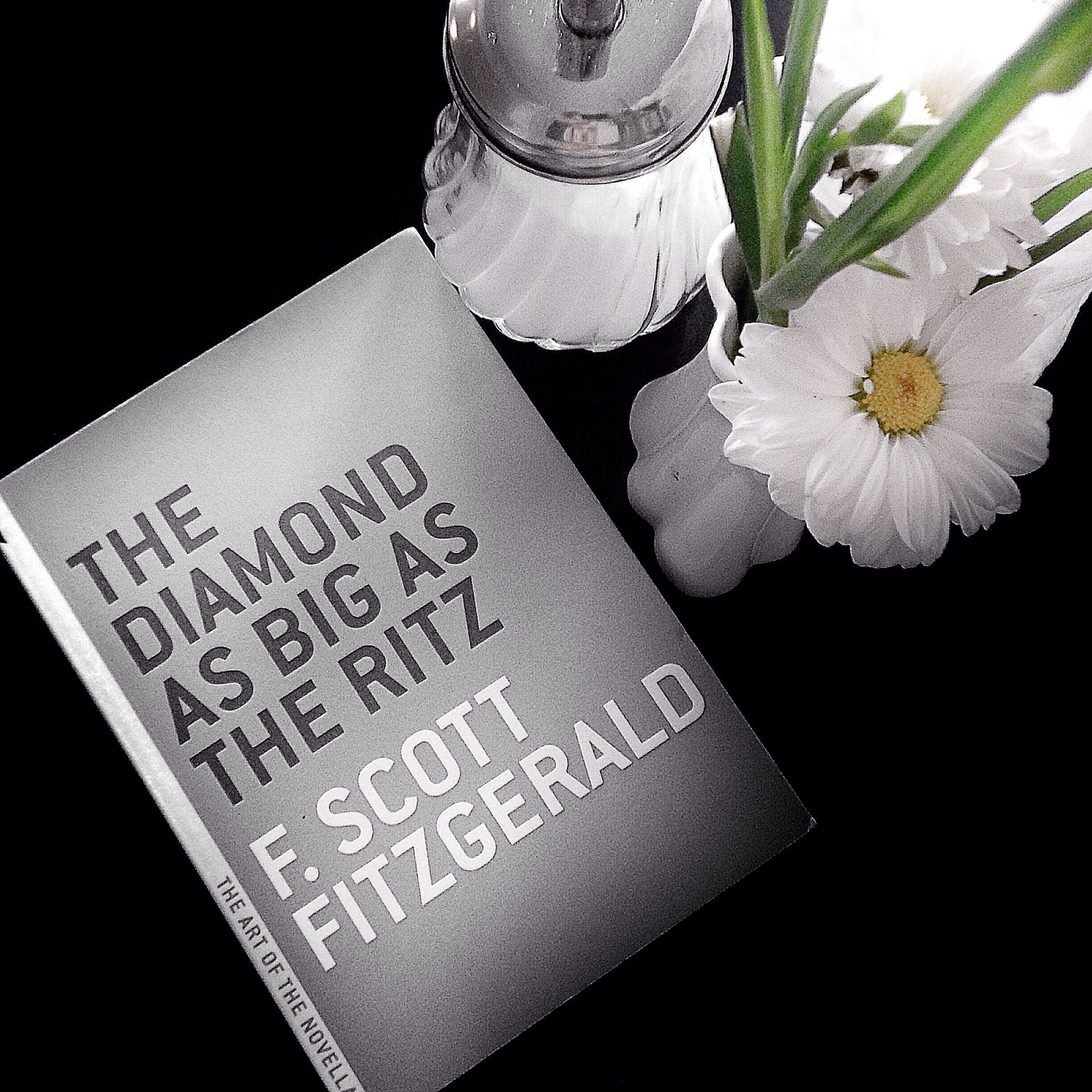 Title: The Diamond as Big as the Ritz
Author: F. Scott Fitzgerald
First Published: 1922
My Rating: 4 of 5 stars (average rating on Goodreads: 3.82)
I would recommend this book to: Anyone who's into strange classics playing with fantasy and horror
The Beginning: John T. Unger came from a family that had been well known in Hades – a small town on the Mississippi River – for several generations.
This novel is a bit like Brideshead Revisited and The Great Gatsby all rolled into one with a dash of Alice in Wonderland. Here's the plot: John T. Unger spends a summer at the house of his very wealthy and secretive friend. This family owns a ridiculously large diamond – as big as the Ritz – and are totally paranoid that someone might steal it – so paranoid that John might be in serious danger.
Everybody's youth is a dream, a form of chemical madness
This was a weird read and not at all what I expected. It smelled like a straightforward classic, but Fitzgerald prods all expectations and plays with our imagination. The story is imaginative in that everything is overdone. The wealth of this family is unbelievable and their luxuries are incredible and almost childish in their the descriptions. Fitzgerald takes us right to the limit of the American Dream and mocks it in the process.
John remembered that first night as a daze of many colors, of quick sensory impressions, of music soft as a voice in love, and of the beauty of things, lights and shadows, and motions and faces.
The novella is beautifully written. Fitzgerald always delivers splendid prose. If you don't like his stories, you'll always have his writing. I think the novella form was perfect for this story: it's a tasty little thing you can devour in a day, but not so short it leaves you hungry for more.
Let us love for a while, for a year or so, you and me. That's a form of divine drunkenness that we can all try.