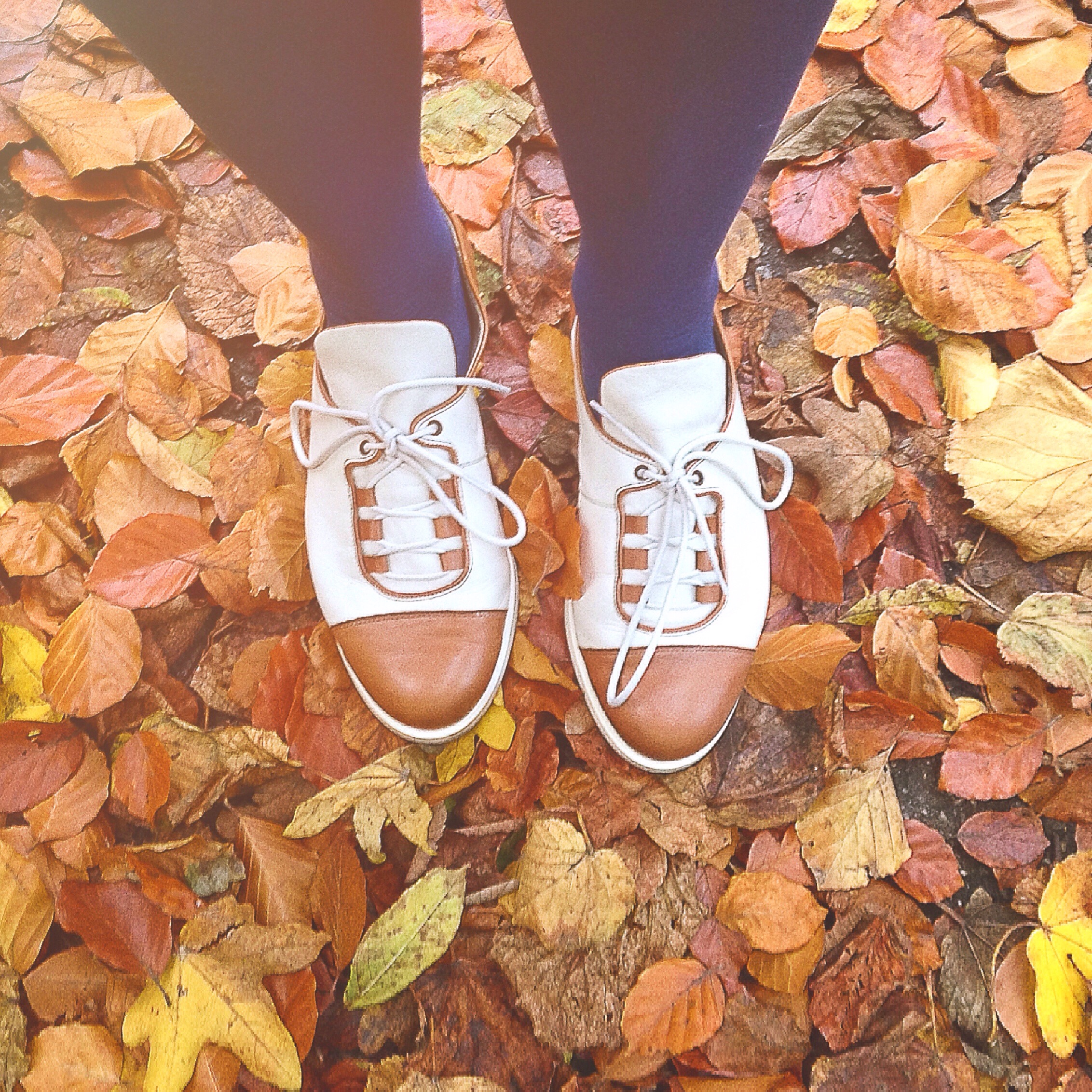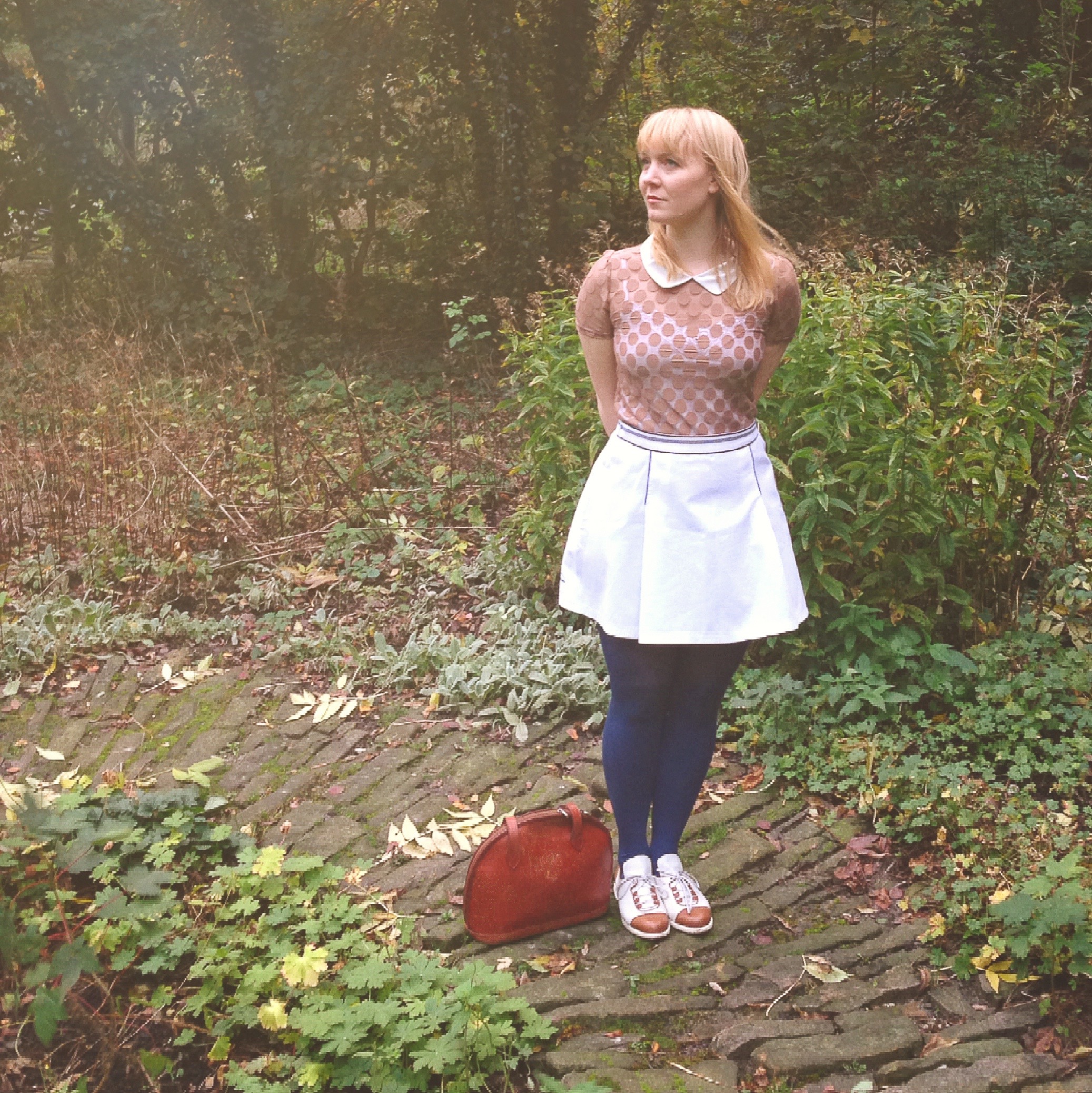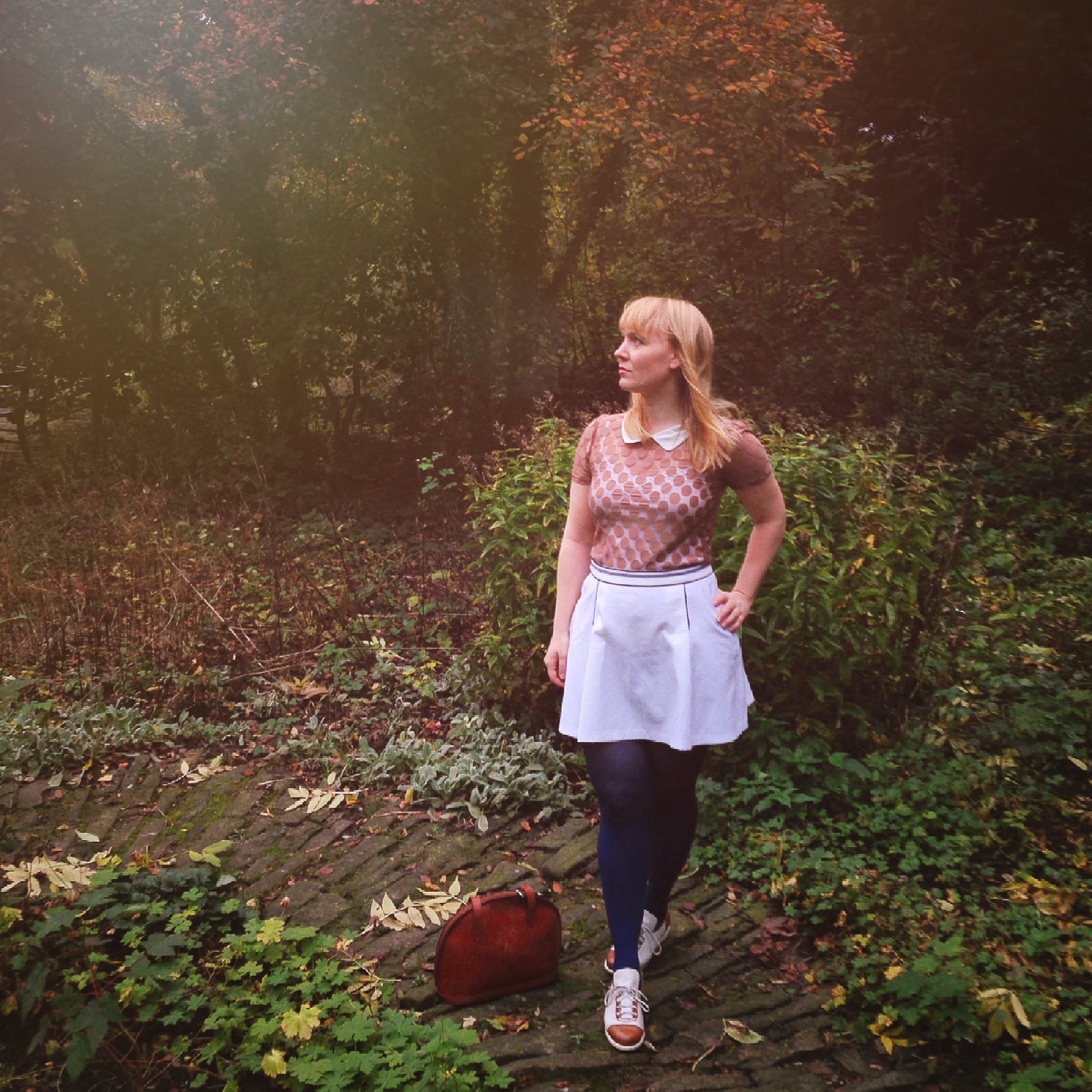 Yesterday, I finally sported these gorgeous second hand shoes I thrifted in Sing Blackbird Vintage in Berlin. The skirt is from the same shop – when I found them, I knew that they would look great together. To intensify the autumn look, I paired the shoes and skirt with an old favorite top from Rude and a joop! bag from Marbles Vintage in Amsterdam.
I had a friend over for some knitting, coffee and some serious catching up – I love hanging out with fellow knitters, there's something so relaxing about knitting while chatting. Afterwards, Mr Boyfriend and I went for a walk to the supermarket – we chose one quite far away because we wanted to get a particular type of shrimps (we needed them to make the most delicious risotto). We snapped these pics on the way. Today I'm relaxing with books and blogging. Tonight we're going to a concert with Morrissey, which I'm really excited about. I gave Mr Boyfriend the tickets for his birthday last month.
Oh, and a bit of news! On Tuesday I'll be joining a Google Hangout with Margaret Atwood! I'm so looking forward to this I almost can't contain it! I might actually be asking my favorite author questions – face to face! Or face to face with a screen in between … Anyway, I'm excited and terrified at the same time. What if I accidentally say something stupid? Or start babbling! I really have to focus on not being too nervous to enjoy it, it could be such fun! Have a nice Sunday – and please keep you fingers crossed for me on Tuesday!