I became aware that our love was doomed: love had turned into a love-affair, with a beginning and an end.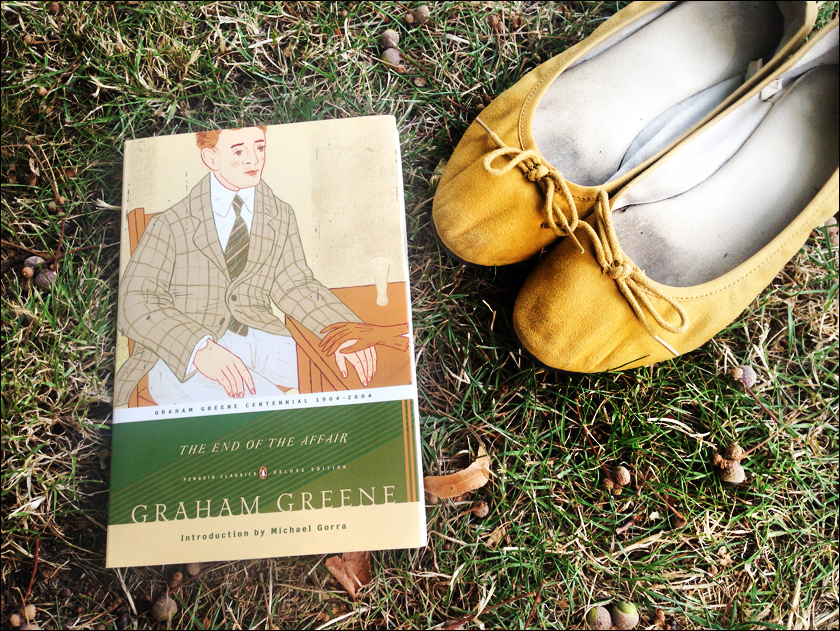 Title: The End of the Affair
Author: Graham Greene
First Published: 1951
My Rating: 5 of 5 stars (average rating on Goodreads: 3.96)
I would recommend this book to: Anyone who enjoys good writing
The Beginning: A story has no beginning or end: arbitrarily one chooses that moment of experience from which to look back or from which to look ahead.
The End of the Affair is one of the rare truly great reads. Graham Greene blew me away on almost every single page. His writing establishes him as one of the masters, and his characterizations continuously amaze me. The story, as the title indicates, is about an affair between two lonely and confused people. It's one of the saddest stories I've read in a long time, and I think this affair will stay with me for a long time.
Jealous lovers are more respectable, less ridiculous, than jealous husbands. They are supported by the weight of literature. Betrayed lovers are tragic, never comic.
The protagonist wasn't very likable. There were times where I even despised him. But as his tale progressed, I began to sympathize with him in all his corruptness. In all his lies and deceit, there was something honest about him. Graham Greene really knew his characters inside out and he cleverly lights up his darker sides on the pages.
Sometimes I see myself reflected too closely in other men for comfort, and then I have an enormous wish to believe in the saints, in heroic virtue.
If you're curious about Graham Greene, check out my book review of another one of his brilliant novels, Brighton Rock.
My reading moments with The End of the Affair: