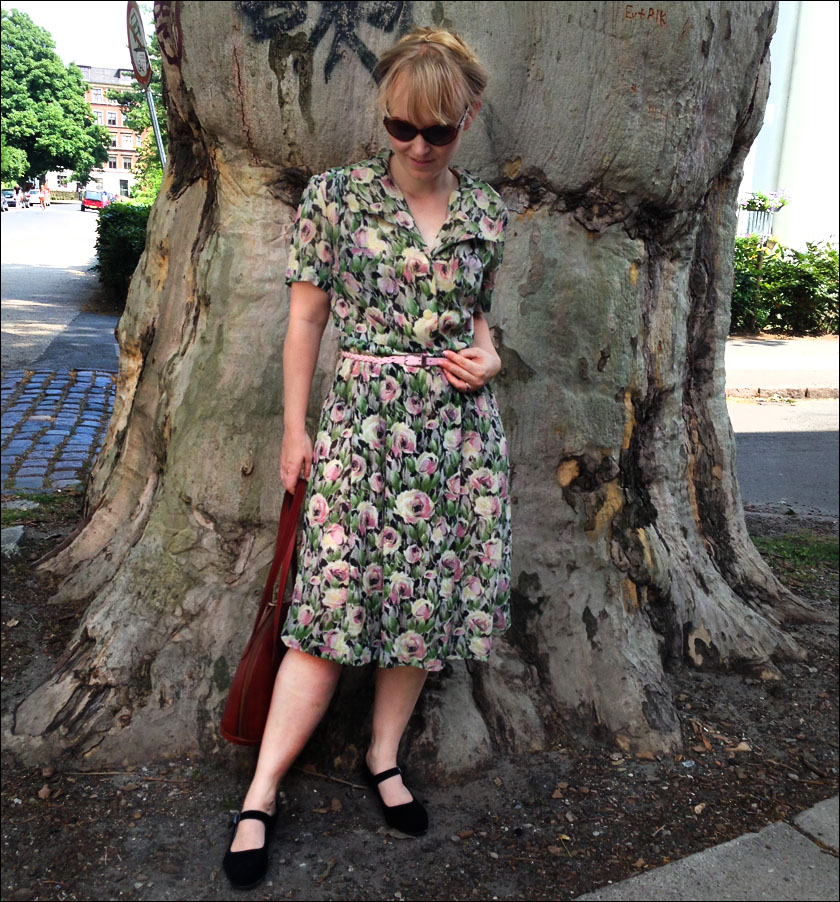 Went for a looong walk yesterday. The weather was so nice that a dress with a flowery print seemed perfect. The dress is from Episode in Amsterdam. I remember buying it thinking "If only I had a light pink belt to go with it". I often think like that when I buy something new, but I almost never find that particular thing that would make the outfit perfect. Imagine my excitement when I actually found a light pink belt in Episode in Paris! And I love the coincidence that both items are from Episode – just in two different cities.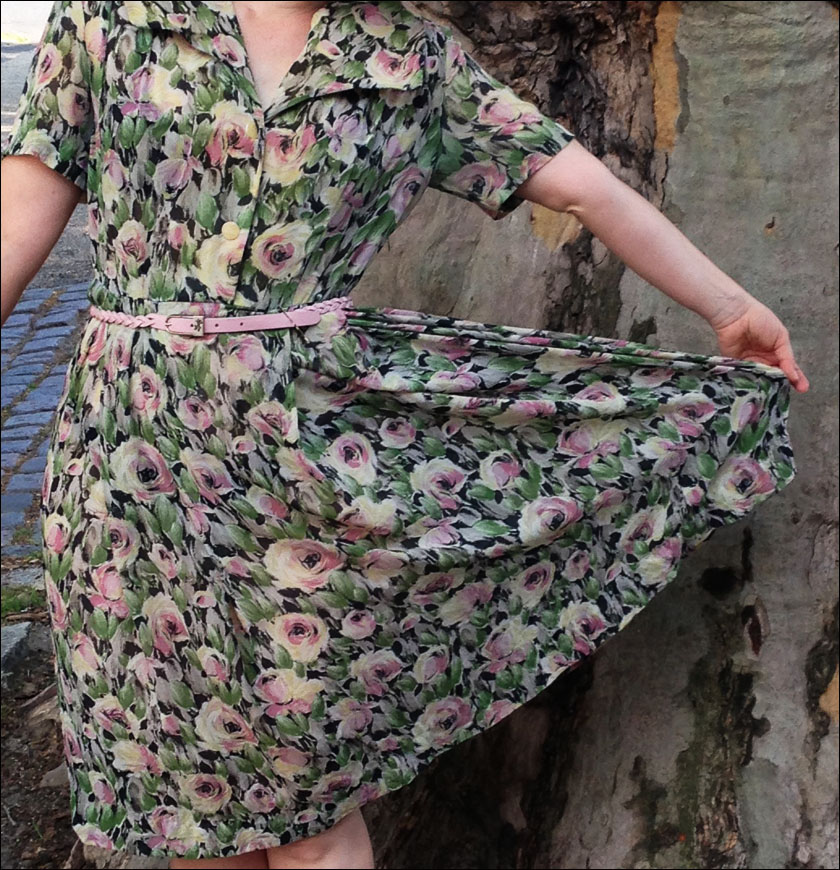 Smelling something funky …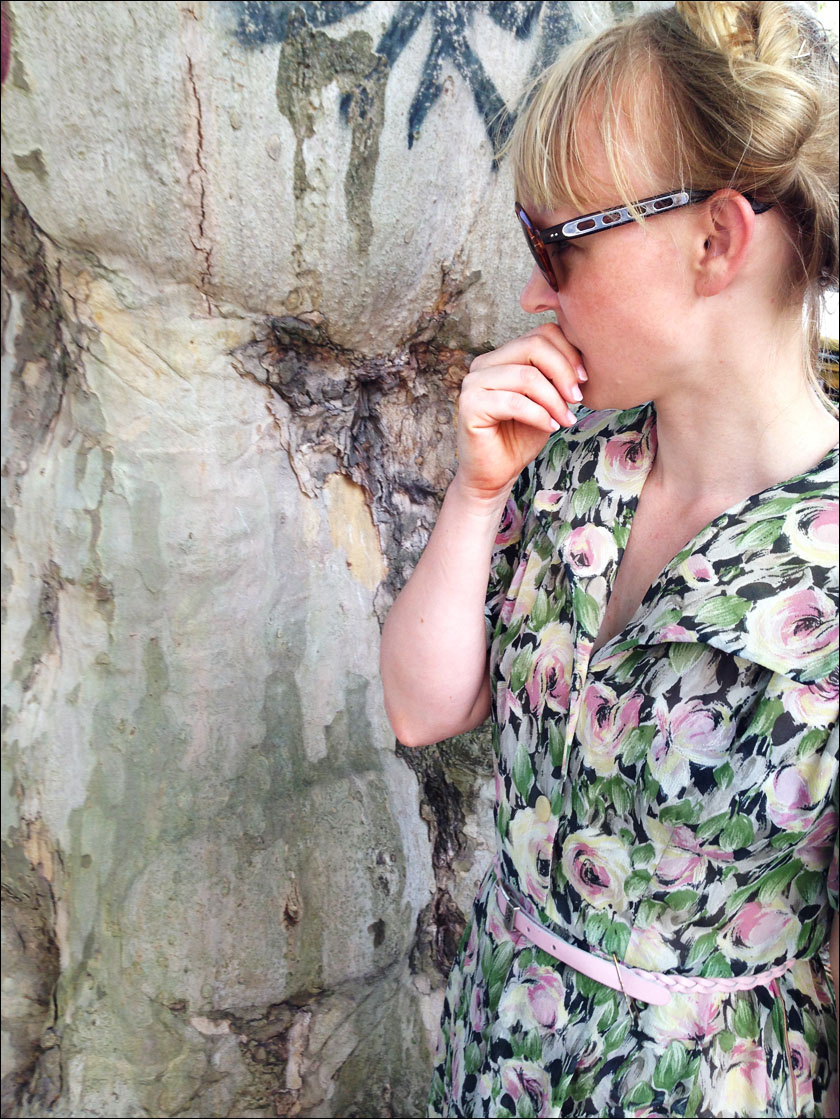 Discovering some horse droppings …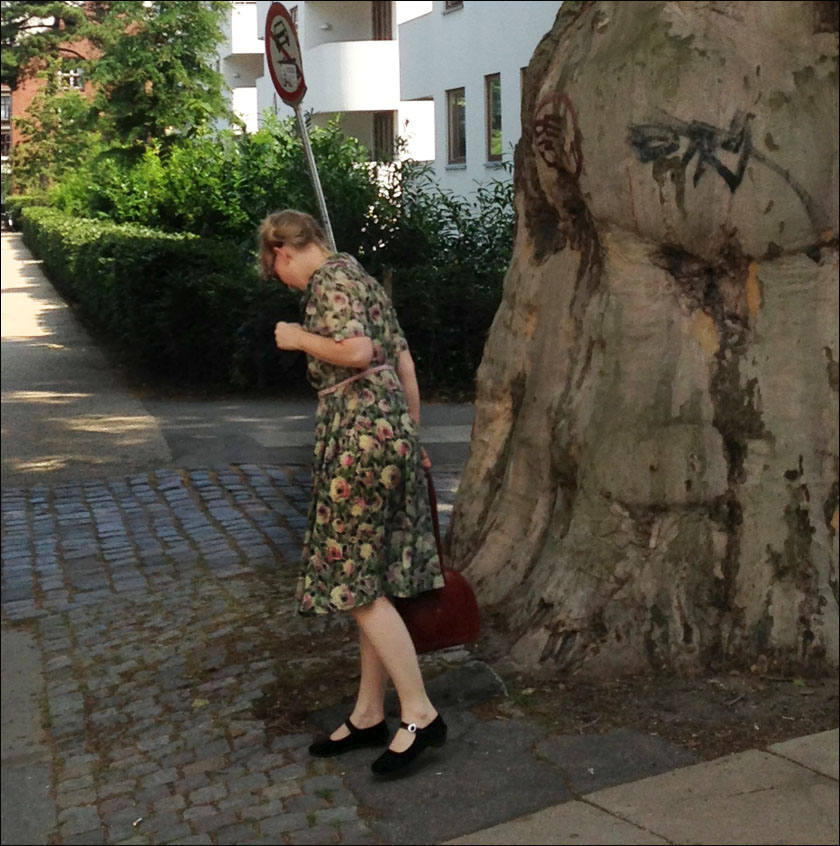 Couldn't resist pretending to be in the land of giants when we came by this bench outside of Trip Trap.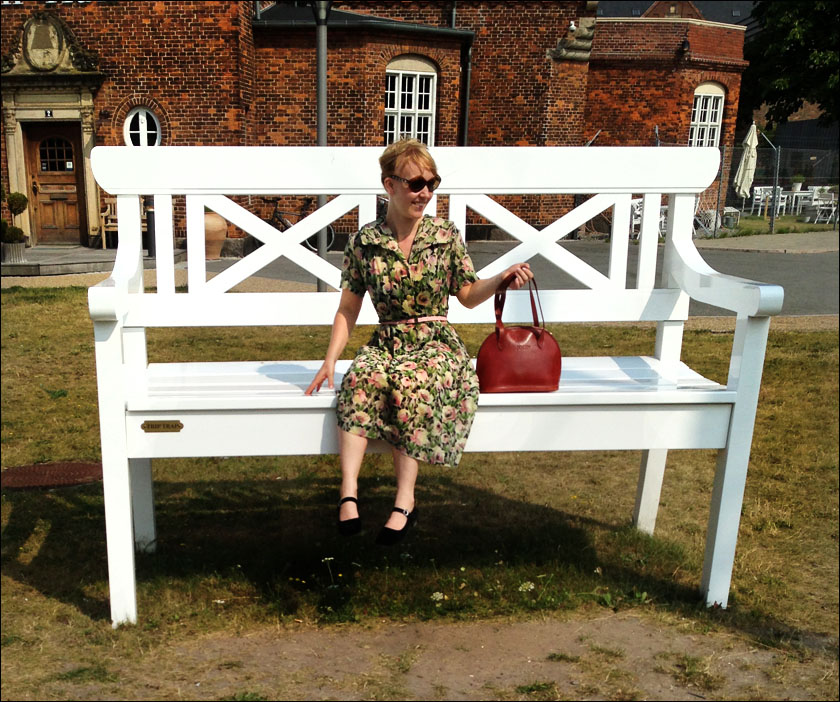 This is what I love about Copenhagen: you can find idyllic havens like the one in the picture below. So beautiful!