Scheduled post – I'm in London buying more books right now 🙂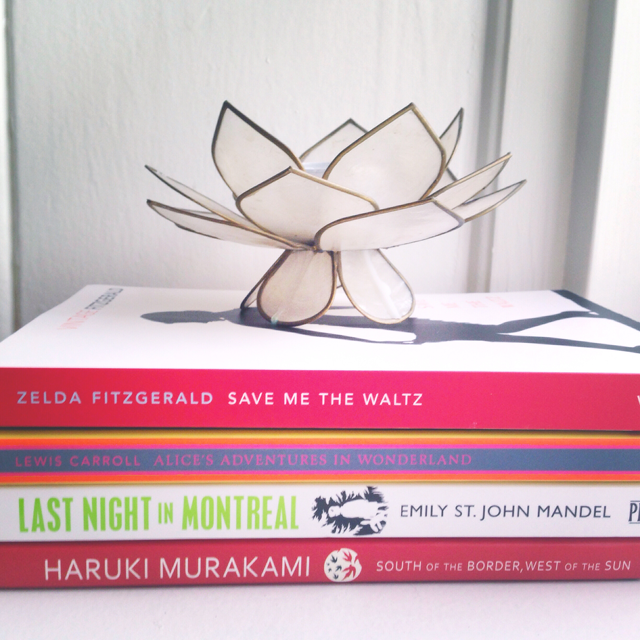 The best part of packing for a vacation is for me choosing which books to bring. Over the years I've developed a system, or a set of rules if you will:
1) Always bring more books that you can read. What if you don't like one of the books you've brought? You don't want to be stuck on a bad read on your holiday! For this holiday, I'll be gone for 6 days, I plan to read 2 books, but I brought 4 books – just in case.
2) Bring very different books. If you crave variety like me, you may not be in the same reading mood at the end of your vacation as in the beginning, so it's important to pack for different moods. Unless you're into a series that you know you'll never tire of. If you're reading Harry Potter for the first time, then don't bring anything else! In fact, don't leave the hotel. For this vacation I've brought two newer books, one by the weird Murakami and one by the excellent story teller Emily St. John Mandel. And then I brought two classics: A novel by FItzgerald's wife, and a classic children's book. I think I'm covered.
3) Pack lightly. This might contradict point 1), but what I mean is that the books you choose shouldn't be huge chunksters. I always go for small thin editions you can easily slip into your bag. That way you can bring it wherever you go and pick it up if you need a break during the day.
What about you, how do you decide which books to bring on vacation?