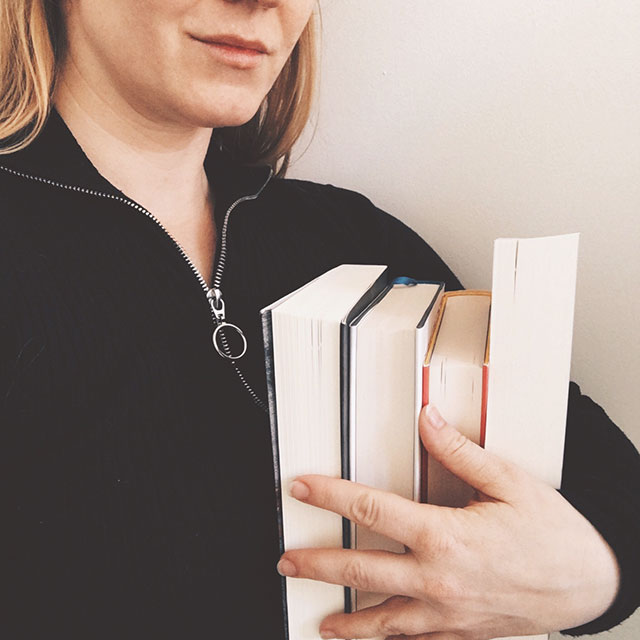 Som noget nyt her på bloggen vil jeg ca. hver tredje måned fremhæve nogle bøger jeg har læst på det sidste, som jeg synes fortjener lidt ekstra opmærksomhed.
I årets første kvartal har jeg læst 22 bøger, og her er de 5, der fremstår som noget ekstra særligt for mig:
Mordet på Kommandanten – en metafor forandrer sig
En sær og stemningsfuld fortælling af Haruki Murakami som jeg skøjtede igennem. Den er så unik og svær at beskrive. Hvis du er blevet nysgerring, vil jeg anbefale, at du læser bind I først.
Stoner
En rørende lille klassiker som vi læste i Bookworm's Bookclub. Den handler om noget så simpelt som en hel almindelig mands liv. Den er så smuk og så ægte. Den skal helt klart på et tidspunkt genlæses med Mr. Boyfriend til vores lydbogsaftener.
On the Come Up
En yderst vigtig og relevant roman om fattigdom og slumkvarterer i USA – moderne socialrealisme som alle burde læse. Og så er den humoristisk og spændende.
The Gentleman's Guide to Vice and Virtue
En skøn pageturner som gav mig de vildeste boglige tømmermænd. Jeg kan bedst beskrive den som Pirates of the Caribbean møder Oscar Wilde.
The Wicked King
Dette er nr. 2 i 'Cruel Prince' trilogien, og jeg synes faktisk endnu bedre om den end 1'eren. Den er spækket med magtsyge Slytherin-agtige karakterer, der bedrager hinanden. En skøn pageturner fyldt med plot-twists