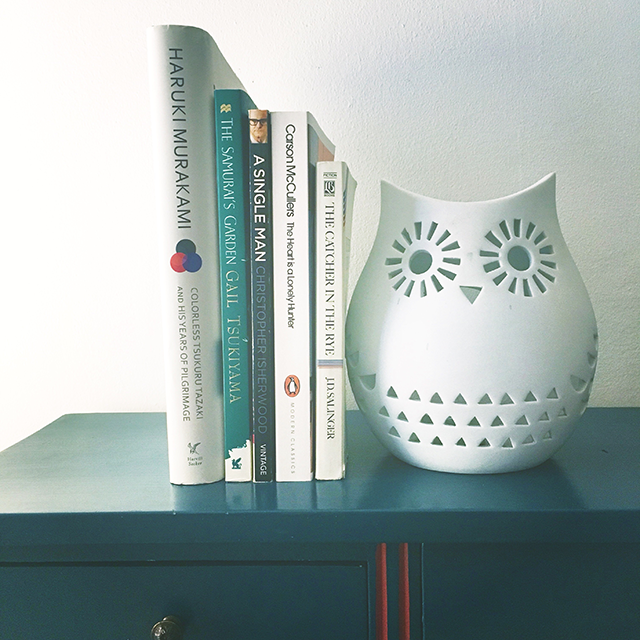 Jeg føler mig ofte draget af emnet 'ensomhed'. Jeg har altid godt kunne lide at læse om personer, der er alene. Jeg ved ikke rigtig hvorfor. Måske fordi mennesket er mere reflekterende som ensom? Jeg kan desværre ikke rigtig svare. Men det er et emne der berører mig dybt. Selvom jeg ikke selv er ensom. Og jeg tror heller aldrig jeg har været det (på trods af, at jeg er enebarn).
Jeg har lavet en liste med fem romaner om ensomhed som jeg synes er rigtig gode. Og det er ikke bøger med 'jeg var ensom indtil jeg mødte dig'-historier jeg har udvalgt, da jeg mere ser denne type som en afart af kærlighedshistorier (ikke, at der er noget i vejen med dem – de interesserer mig bare ikke lige så meget); det er historier, der virkelig handler om ensomheden. Og dyrker ensomheden som emne.
Her er de, de 5 bøger om ensomhed – i tilfældig rækkefølge:
'The Heart is a Lonely Hunter' af Carson McCullers
Den døv-stumme John Singer er en ensom sjæl i en lille amerikansk flække. Andre ensomme sjæle i byen drages af ham, og via ham hører vi deres fortællinger om ensomhed og bristede drømme. En velskrevet, trist og smuk klassiker.
The most fatal thing a man can do is try to stand alone.
---
'The Samurai's Garden' af Gail Tsukiyama
En roman mine tanker bliver ved med at kredse om. En utrolig smuk fortælling om ensomhed, selvvalgt isolation, sære venskaber og umulig kærlighed. Så ubeskriveligt fin og unik. Et kunstværk.
It's harder than I imagined, to be alone. I suppose I might get used to it, like an empty canvas you slowly begin to fill.
---
'A Single Man' af Christopher Isherwood
En af mine absolut yndlings bøger. George sørger over sin afdøde kæreste og samlever, men hans omgangskreds anerkender ikke hans sorg, fordi deres kærlighed var uden for normen. En smuk og klog roman af altid fantastiske Isherwood. Filmen er også aldeles fremragende.
George smiles to himself, with entire self-satisfaction.
Yes, I am crazy, he thinks. That is my secret; my strength.
---
'Colorless Tsukuru Tazaki and his Years of pilgrimage' af Haruki Murakami
Dette er en af Murakamis mere tilgængelige og letlæste romaner. Og for mig også en af de mest triste. Tsukuru blev som ung droppet af sin vennegruppe. Fra den ene dag til den anden nægter de at tale med ham. Den ensomhed og sorg forfølger ham gennem livet, hvor historien gentager sig gang på gang; dem han holder af forlader ham.
Maybe I am fated to always be alone, Tsukuru found himself thinking. People came to him, but in the end they always left.
---
'The Catcher in the Rye' af J.D. Salinger
16-årige Holden Caulfield strejfer alene rundt i New York. Han prøver desperat at få kontakt til folk i sit liv, at føle, at han ikke er alene. Han støder dog folk fra sig med sin sarkasme og hånlige opførsel. En humoristisk og underholdende perle, på trods af den triste undertone.
Just because somebody's dead, you don't just stop liking them-especially if they were about a thousand times nicer than the people you know that're alive and all.