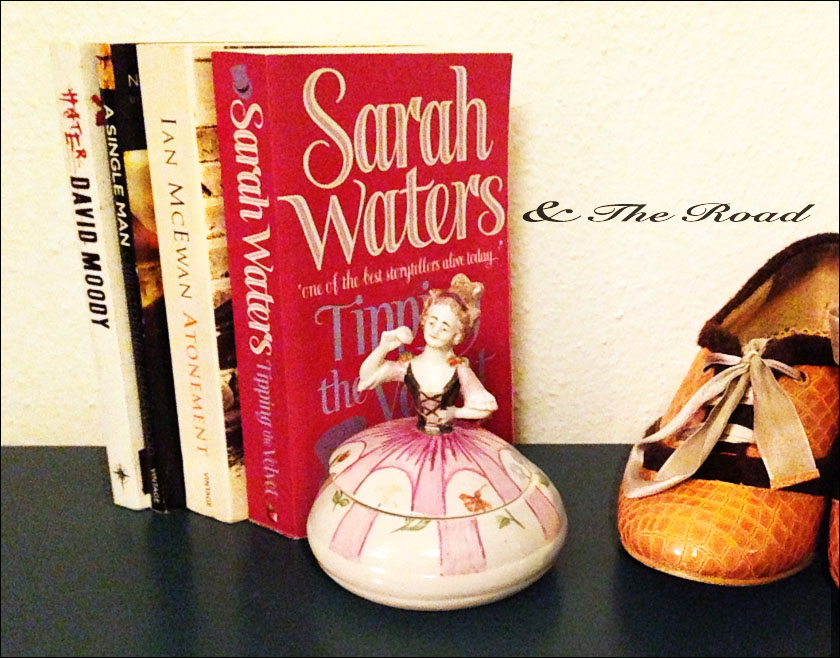 2013 was a year of mixed reading emotions. It started off pretty badly. In fact, I despised the first book I read this year. Then things really picked up with some nice surprises and I re-read some old favorites, e.g. the Harry Potter series and Jane Austen's Emma in audio. During the spring, I hit a major reading crisis where everything I touched was just so-so, so I turned to the modern classics for help. I got ambitious and decided to go for some chunkster classics, struggled for more than a month, and ended up disappointed in both (see here and here).
There's been ups and downs reading-wise, but mostly ups. Inspired by Paperback Castles, I decided to post the books that I loved the most in 2013. So here it is, my top five books of 2013, in order of priority from #5 to the absolute best read:
5: Atonement
An amazing study in characters. Ian McEwan not only writes well, he understands and knows his characters intimately, it's impossible not to be dazzled by his stories. This one was brilliant!
4: Tipping the Velvet
This is the perfect curl-up-on-the-couch-and-forget-about-the-world-book. What a story, what a setting and such lovely characters! So delicious!
3: Hater
A brilliant alternative to the countless American YA dystopia novels out there today. Hater is English, has a neat touch of social realism, and is very unique. I was hooked throughout.
2: The Road
So disturbing. I was mesmerized throughout by the brilliancy of this novel. Like Hater, this one is a great alternative to YA dystopia novels. This is a dark and horrifying masterpiece without comparison.
1: A Single Man
Oh, Isherwood, you always win my heart. What a story, what brilliant writing. Heart-breaking, beautiful and totally unforgettable.
I've got high hopes for 2014 – I think my reading challenge will help me get some great reading experiences. Hopefully without any reading crises!