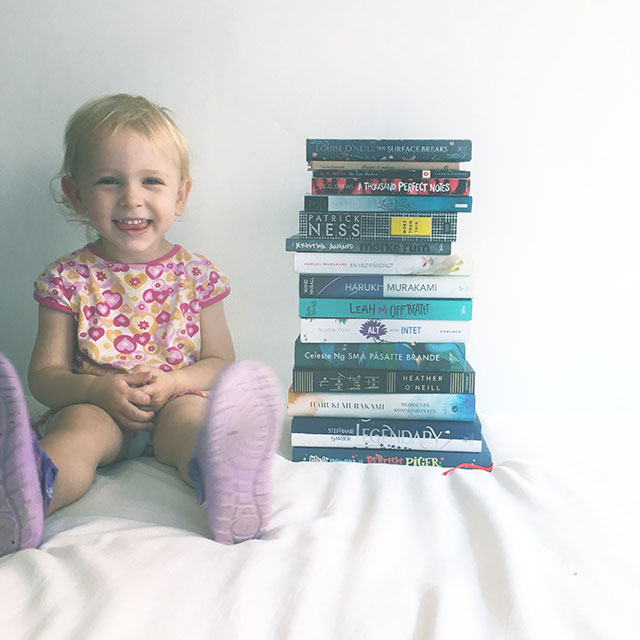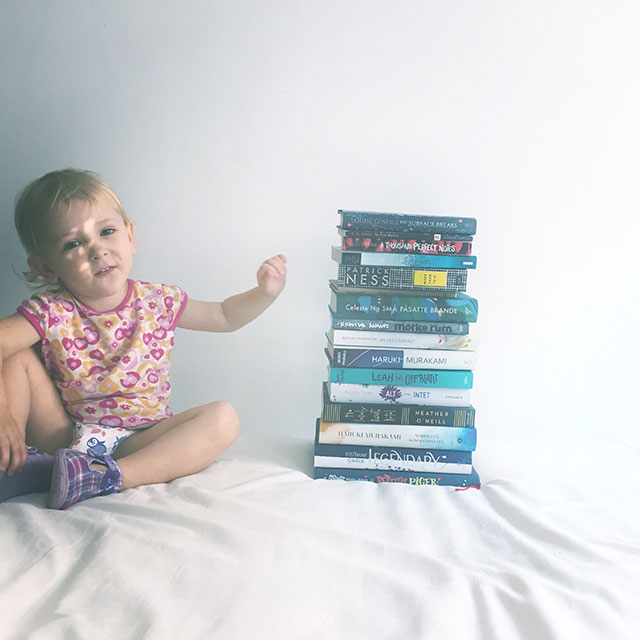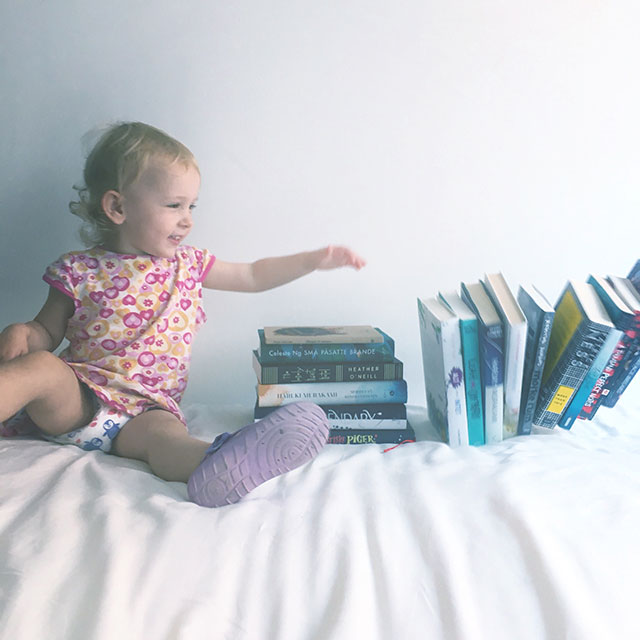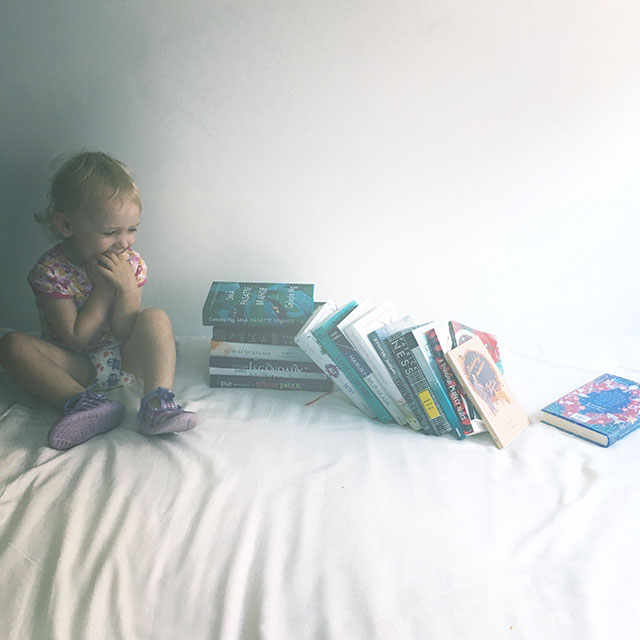 Endelig kom efteråret. Endelig kan man sidde i sin dejlige sofa uden at have dårlig samvittighed. Endelig kan man holde ud at drikke te. Endelig kan man officielt glæde sig til jul.
Det har været en god sommer for mig. Ikke pga. vejret (jeg fik nok efter fire dage), men pga. alle de bøger jeg har læst.
I løbet af sommeren læste jeg: 16 bøger.
Bedste læseoplevelse: Jeg kan simpelthen ikke pege på en enkelt bog … Måske Alt eller Intet? Nej, Små Påsatte Brande! Nej, Lost Voices! Ej, må også nævne A thousand Perfect Notes … Jeg må se det i øjnene: jeg læser for mange gode bøger.
Mest skuffende læseoplevelse: Red Queen var så frygtelig kedsommelig, at jeg ikke læste de sidste sider. Har ikke engang gidet google, hvad bogen slutter med.
Bøger jeg opgav: Underground Railroad .. skrivestilen var slet ikke mig.
Judge by the cover: hvilken bog var den smukkeste? Uden tvivl Legendary. Og hvor var det dog skønt at være tilbage i Caravals drømmende univers.
Hvilken af sommerens bøger håber jeg at genlæse en dag? Mordet på Kommandanten – for at se, om jeg forstår den bare lidt bedre anden gang 😀 Og fordi jeg drømmer om at genlæse alle Murakamis værker en dag.
Hvilke nye forfattere har fanget min interesse: Nicola Yoon med sin kreative og finurligt illustrerede Alt eller Intet.
Status på læse-mål: Jeg er 10 bøger foran min Reading Challenge på Goodreads!
Yndlings karakter: Mia fra Små Påsatte Brande
Nu skal jeg læse: Det fortæller jeg om på et andet tidspunkt 🙂
Og her kan I se en oversigt over alle de bøger jeg læste i løbet af sommeren:
6 stjerner:
Ingen, desværre.
5 stjerner:
Mordet på Kommandanten
– En mystisk og gribende fortælling
Lost Voices
– Mørk og dyster fantasy i det iskolde hav – første del af en trilogi.
A Thousand Perfect Notes
– Smuk, humoristisk og rørende ungdomsroman om lidenskab og vold.
Legendary
– Drømmende smuk fantasy som jeg varmt kan anbefale.
Alt eller Intet
– En finurlig fortælling jeg på det varmeste kan anbefale
Små Påsatte Brande
– En ubeskriveligt god roman. Perfekt til dig, der er vild med 'Big Little Lies'
4 stjerner:
The Lonely Hearts Hotel
– Storslået drama med et strejf af magi. Perfekt underholdning!
Godnathistoirer for Rebelske Piger
– Fine fortællinger om store kvinder.
Kærlighed og Showbusiness
– To humoristiske og knivskarpe noveller med fede illustrationer
Sytten
– Klassisk ungdomsroman om seksualitet, personlig udvikling og skam.
En Vild Fårejagt
– En syret og velskrevet roman.
Mørke Rum
– Realistisk ungdomsroman om voldtægt
3 stjerner:
The Time Machine
– klassisk sci-fi
More Than This
– 'Vanilla Sky' og 'The Matrix' på dobbel-date med John Green og Becky Albertalli
Leah på Offbeatet
– Let og alsidig ungdomsroman
2 stjerner:
Ingen, heldigvis.
1 stjerne:
Red Queen
– Klichéfuld fantasy. Kan ikke anbefales.

Indeholder anmeldereksemplarer – alle meninger er dog 100 % mine egne.