This week, I challenged myself to wear a vintage or vintage inspired outfit for work each day (Monday-Friday). I posted the outfits each morning on Instagram (bookwormscloset) and now you can see them here on the blog as well. The pictures were all snapped during the rush of my morning routine, so I apologize for the poor quality of some of the pictures.
Monday: I wore a vintage inspired dress from one of my favorite non-second-hand shops in Copenhagen: Rude. I love the cute 50s look of the dress, the collar and the texture of the fabric. The shoes are my favorite in-between-weather brogues from my favorite shoe brand Lola Ramona – yes, there are a lot favorites in this outfit, I often need that on a Monday 🙂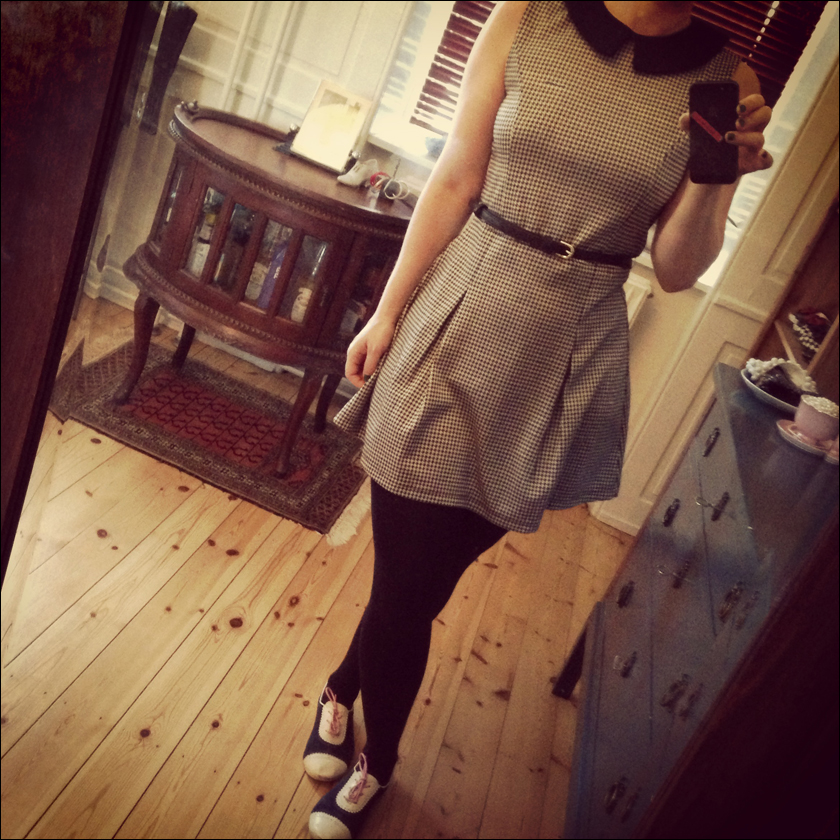 Tuesday: I wore a second hand dress from Adöm in Paris. I love the bright green color and the way the skirt is cut. There's something about the dress that makes me think of tennis in the 50s or 60s … If you think you've seen the dress before, it's because I wore it earlier this summer.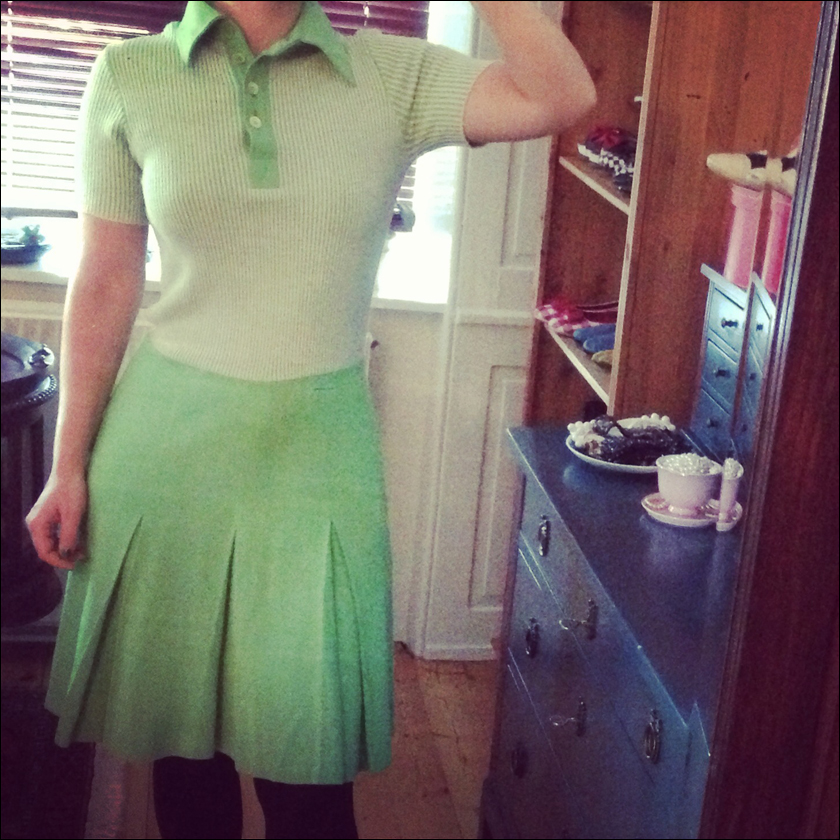 Wednesday: I poshed it up a bit with a vintage jacket from Twenty, a light pink kontatto shirt I bought last year in Baan Suan, a blue skirt I bought in Tokyo last summer and an old necklace from my belly dancing days. I had my doubts wether this look was too much, but decided to go for it – I've found myself getting bolder and braver in the way I dress since I started blogging. And, to quote Oscar Wilde, you can never be overdressed.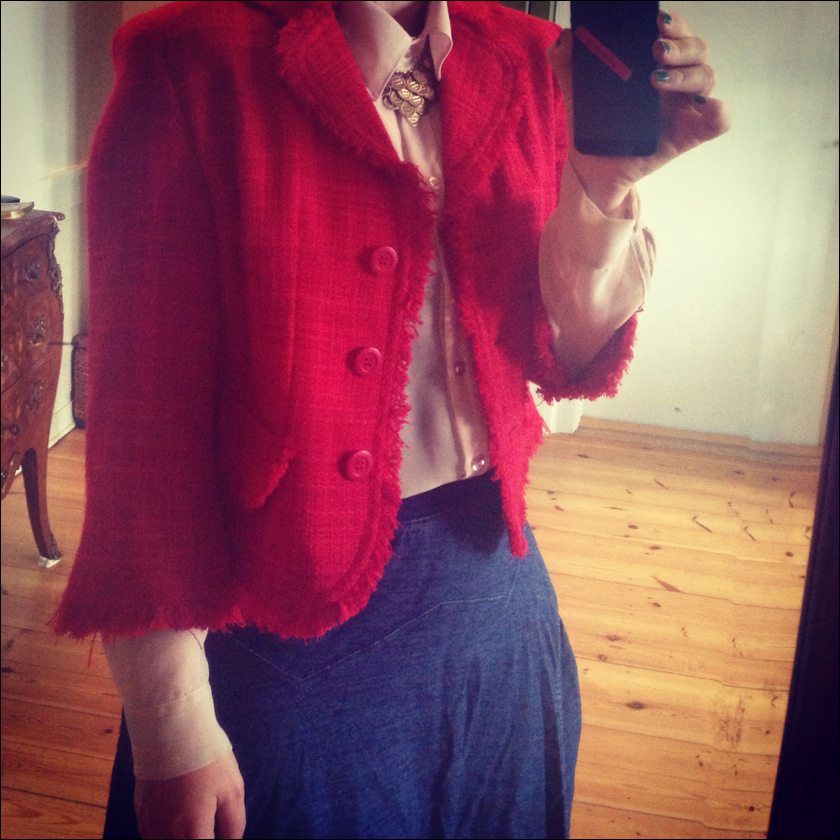 I paired the outfit with pumps from Lola Ramona. I really like these shoes, but often find them difficult to pair with an outfit. The checkered pattern and the red heels are a great combination but there are many skirts and dresses that clash too much with this. It feels like a small victory every time I find something to wear with them.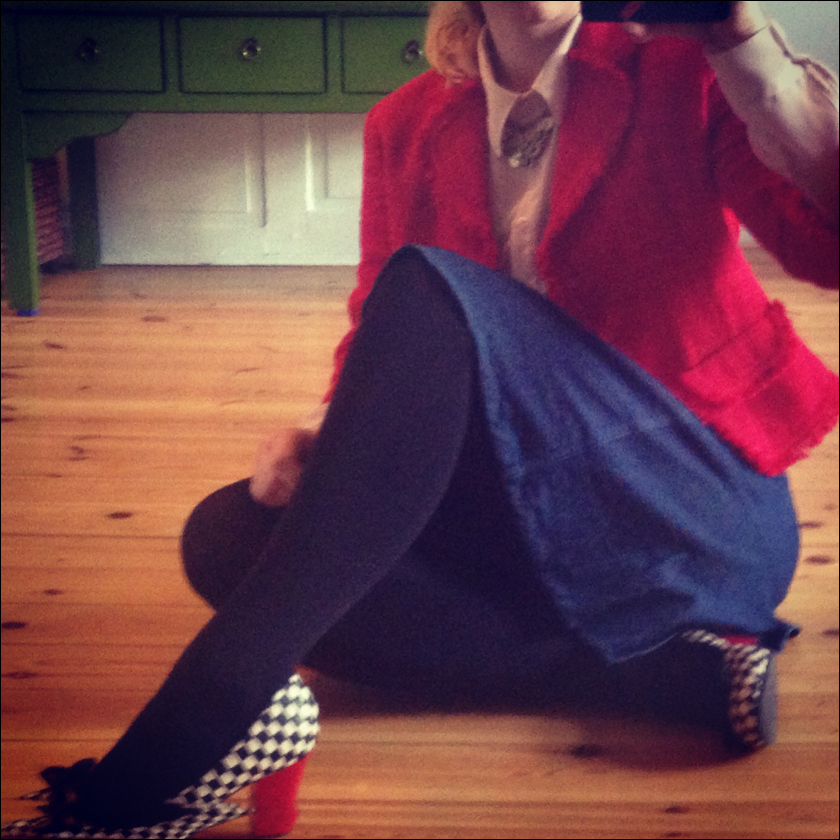 Thursday: I wore this comfortable vintage-inspired (I think it's a reproduction) dress from Marbles Vintage in Amsterdam – a gorgeous vintage shop where you can find second hand clothes and vintage reproductions. I wore this dress a few months ago, where I also paired it with a red belt and red shoes. To me, the dress begs for red!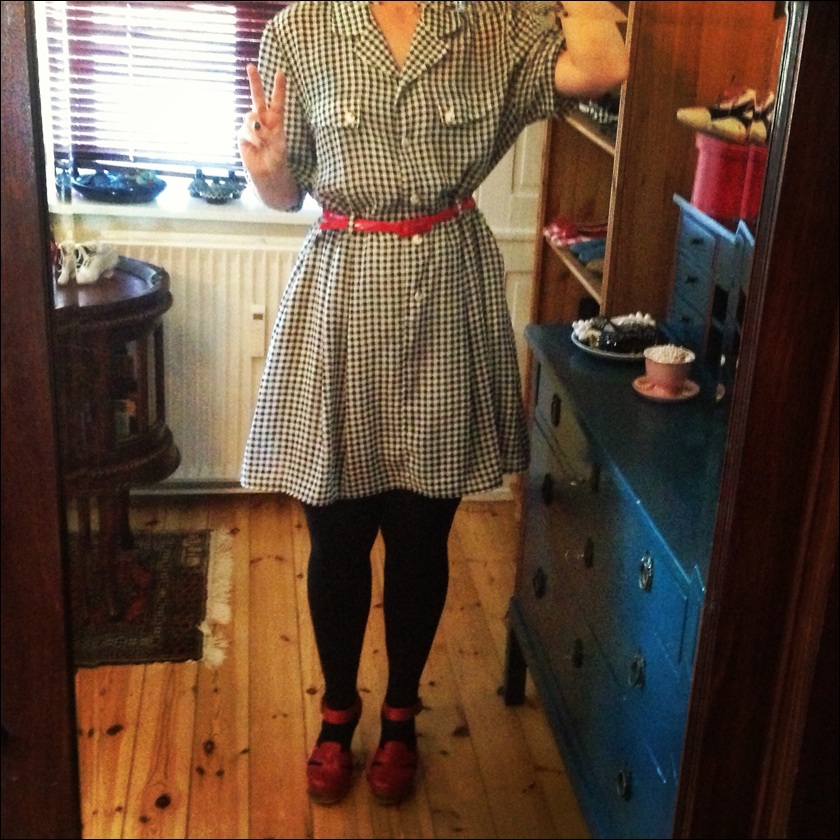 Here's a close-up of the shoes: my red clogs from Lola Ramona.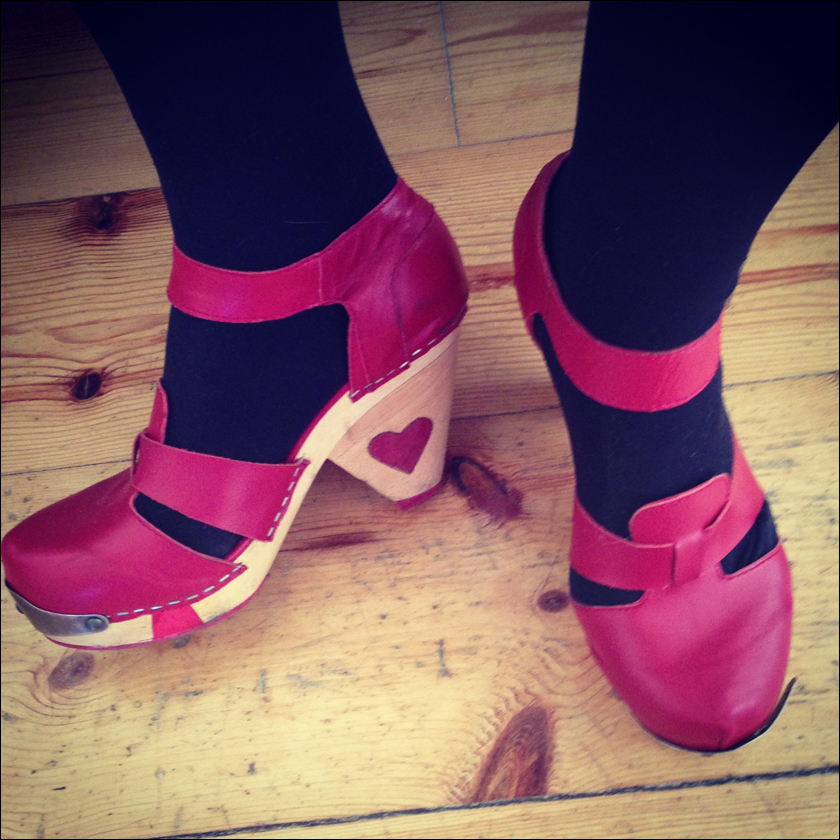 Friday: I had a date with Mr. Boyfriend Friday night and went for the feminine look with a light pink dress from Marbles Vintage. As you've probably realized by now, I really loved this shop. I'm crazy about the pattern and the collar on this dress. If it looks familiar, I posted outfit pictures with this dress about three months ago.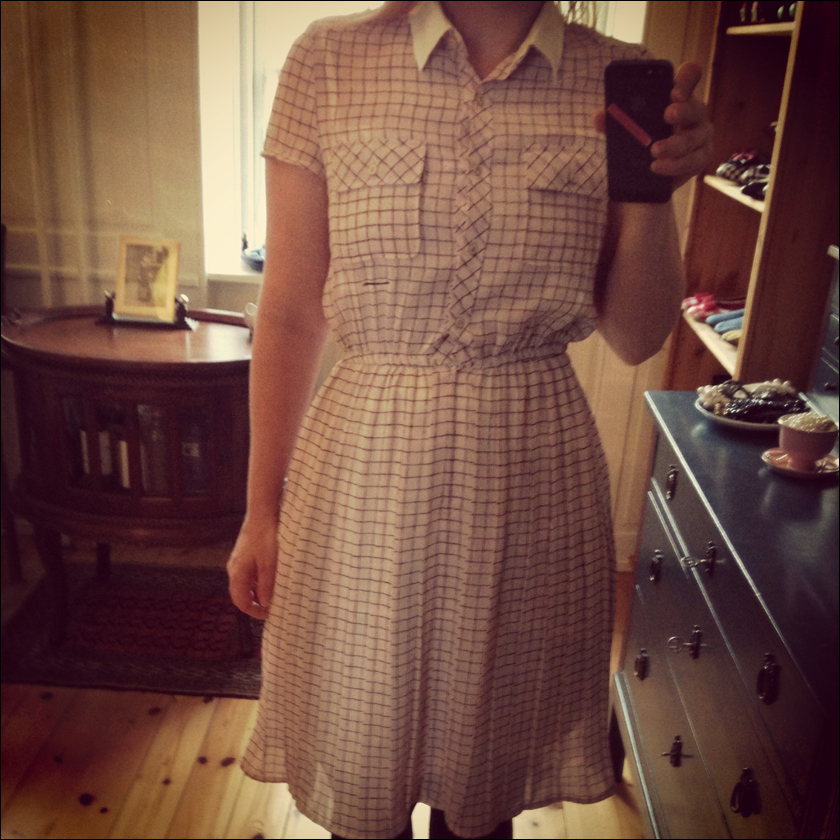 I paired the light pink color with golden brown brogues from Poetic Licence.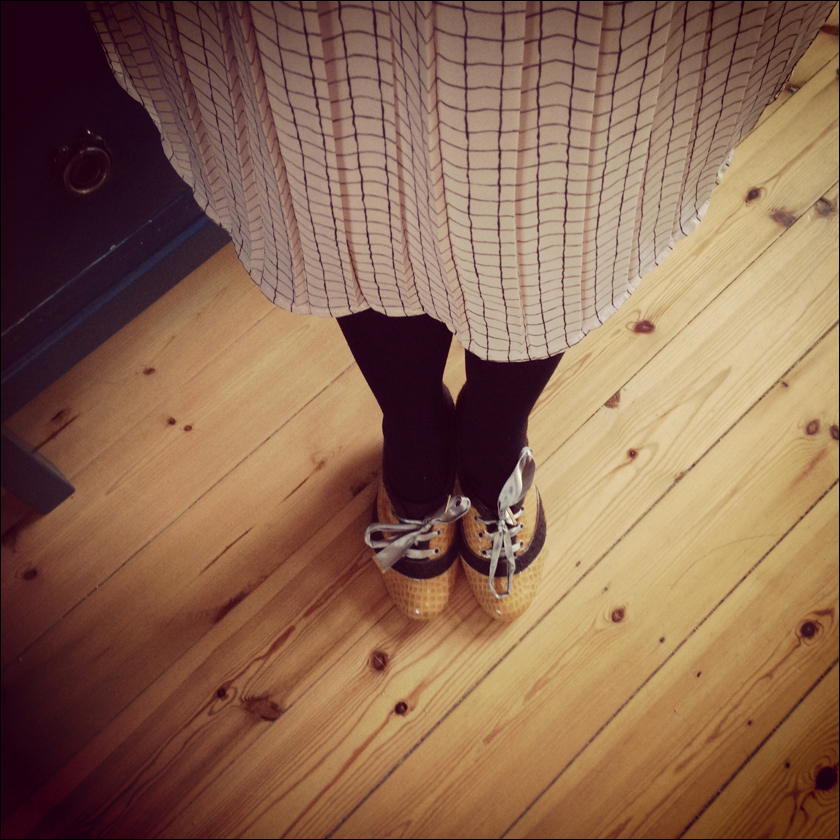 I hope you've enjoyed this post. I'm thinking about doing other outfit challenges … perhaps a color challenge or a particular style challenge like this week. If you have any thoughts or ideas, I would be more than happy to hear them! It's always fun to put outfits together with a new approach – it can make you see your wardrobe in a new light. So bring it on!
Anyway, remember that you can follow me on Instagram if you want to keep up with my daily outfits.