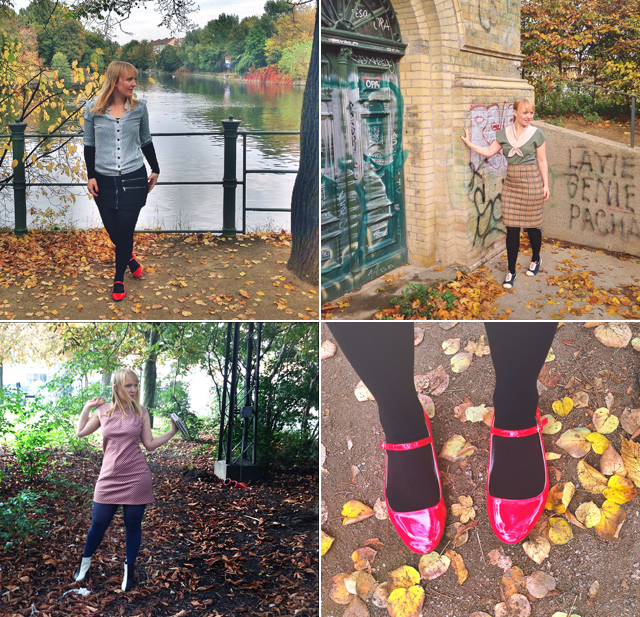 October 2014:
October last year was both a great month and a very confusing one. Mr. Boyfriend and I had to make some pretty big and important decisions as we were just about to start treatments for infertility. I was very nervous about starting treatments; if it didn't work, we were one step closer to not having any children at all. I was pretty pessimistic and scared, whereas Mr. Boyfriend was the eternal optimist.
We took a much-needed break and went to Berlin. We took long walks in the beautiful Autumn, we had dinner at some amazing restaurants, we read a lot of books and did an awful lot of vintage shopping.
October 2015:
What a difference a year makes. I haven't shopped for ages, there's no little vacation in sight. Instead I can feel my body getting more and more ready for child birth and the baby growing inside me. And I'm knitting and reading like a maniac. Who knows what I'll have time for once the baby arrives 😉
In October 2014, I bought 4 pairs of shoes. This October I haven't bought any shoes at all – but I've treated myself to two foot massages.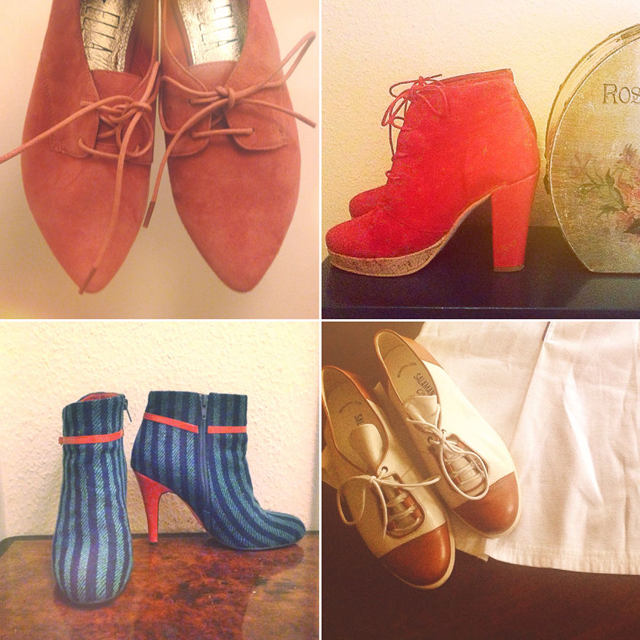 In October last year, I bought a nice stack of books. The best books were probably Jeanette Winterson's brilliant Why Be Happy When You Could be Normal?, which my thoughts often drift back to, and Ian McEwan's The Children Act – which I just gave to my father for this birthday. The biggest disappointments were Sophie Kinsella's Shopaholic to the Stars, which made me lose all respect for our heroine, and Miss Peregrine's Home for Peculiar Children, which seemed to me a total waste of potential. Atwood's Stone Mattress was also very good, and my review gave me the chance to almost talk to Atwood herself.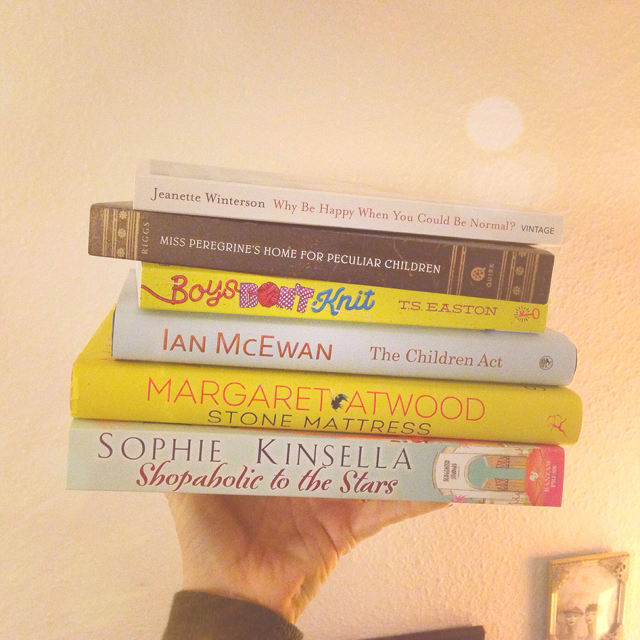 I also read and reviewed some pretty good books. The best book of October 2014 was Pain, Parties, Work – a book on Sylvia Plath's summer in New York. The worst book was Wuthering Heights – it was my second go at liking this book, and it's just not for me.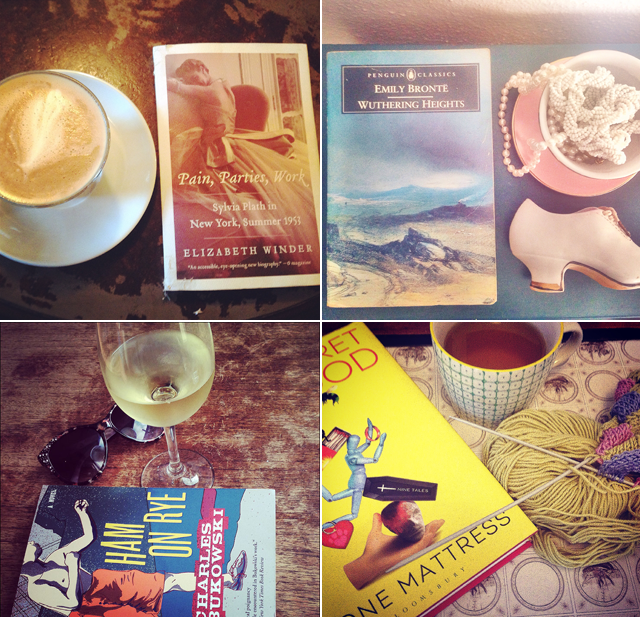 Now we've entered November, and my due date is only one week away now. If only I could travel back in time and reassure my scared un-pregnant self that everything would be fine 😀